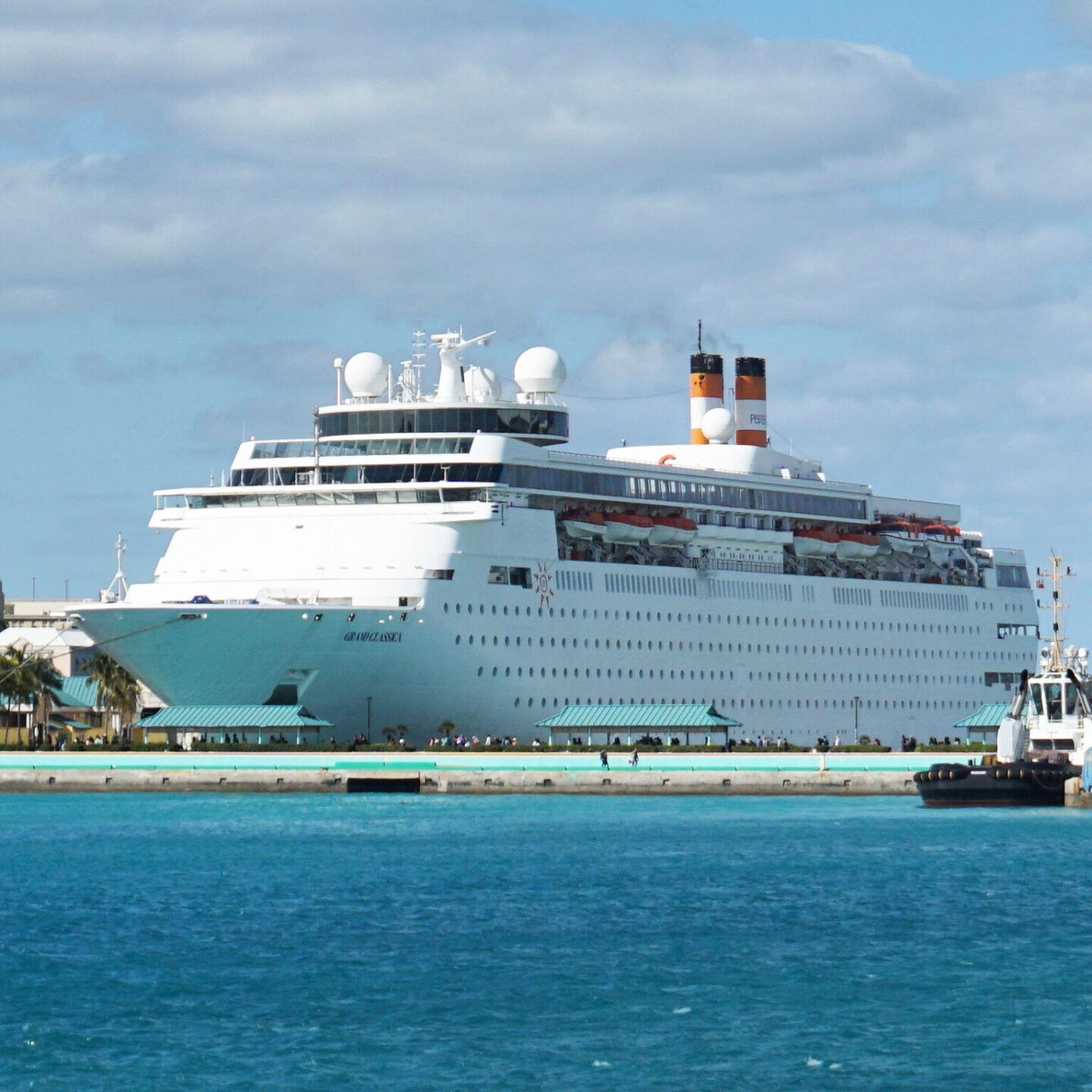 I recently went on back to back cruises with Bahamas Paradise Cruise Line. I've been on a cruise before, but its been a while. I packed well for the first initial cruise. However, as I was getting ready for the second cruise. I knew more of what to expect so I packed like a pro. Below you can find some helpful tips on what to pack for a cruise.
What To Pack For A Cruise
Water Bottle: I HIGHLY recommend you bring a refillable water bottle with you. In most cases, you won't have water available in your room. Or if you do, you'll have to pay for it like in a hotel. Most cruises have a buffet area for the passengers. In this area, you can refill you water bottle at the water dispenser. LifeStraw has an amazing water bottle with a built in water filter.
Backpack: I always carry my Nike backpack with me when I travel. It just make it easier to carry things on my back and leaves my hands free to do whatever. My hands are free to take photos with my camera, browse the local shops, and or ride a bike. Aside from holding my personal items. Which include a towel for when I go to the beach, a change of clothes if I do an excursion, and extra batteries for my camera. If I purchase something while I'm out and about. I can always put it away in my backpack.
Motion Sickness Medicine: I've been on cruises where I didn't feel any motion sickness at all. However, I've also been on cruises where I did get motion sickness. This is one of those things that you would rather have it and not need it, then need it and not have it. You can always purchase motion sickness medicine on board the ship. But it might be more expensive versus if you had bought it at your local drugstore. I recommend taking Dramamine.
Toiletries: While some cruises offer complimentary soap, shampoo, and conditioner. Not all cruise ships offer these amenities. Even if they do, they won't be the same products that you use at home. With that said, I recommend that you bring your own toiletries.
Sweater: I tend to get cold easily. Bring a lightweight sweater with you to keep you warm. It was cold outside while the cruise ship was sailing out on the open water. Not only that, but the restaurants, casino, and cabins were cold as well.
Universal Adapter: I never thought to bring this item with me on a cruise until recently. I noticed that my cabin had a regular three prong outlet, but it also had a europlug. Between deciding to charge my iPhone and use my straightener one outlet was not enough. Luckily, my room attendant gave me an adaptor that I could use for the europlug while on the cruise. A great all in one universal adapter by NEWVANGA has five different input plugs in one adpater.
I hope you enjoyed reading this blog post and that you found these tips helpful as far as what to pack for a cruise . If you have any questions feel free to comment down below
Related Posts:
For more of my past cruise experiences see these other posts,
Onboard The Grand Classica Cruise Ship
A Weekend Cruise To The Bahamas
Jungle Queen Riverboat
Cruising The Carnival Breeze
Shop The Post:

Digiprove © 2020-2023