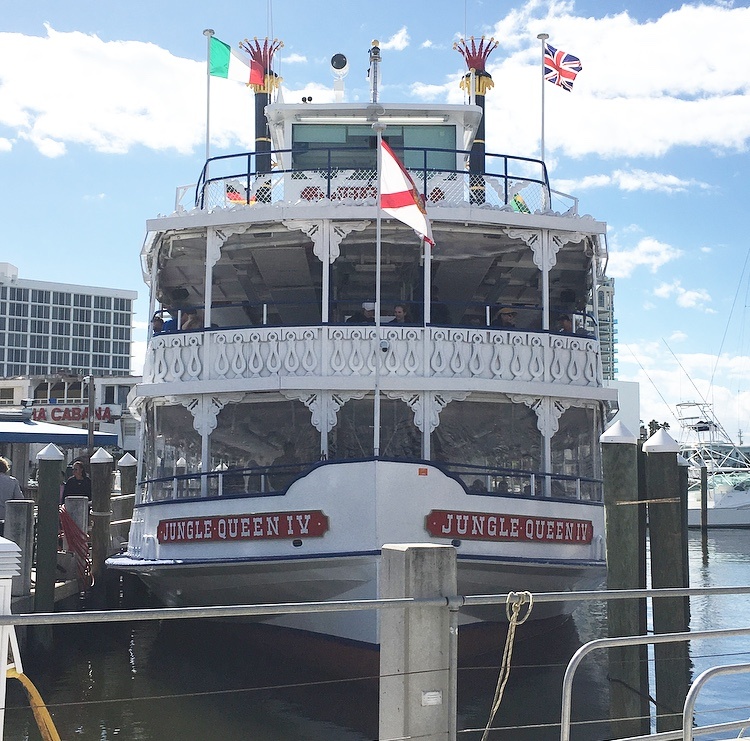 I had the pleasure of going on the Jungle Queen Riverboat Cruise last weekend with a good friend of mine and their family. We went on the Jungle Queens afternoon sightseeing cruise and tropical isle tour. Its a narrated cruise in Fort Lauderdale where you get to see millionaires homes, yachts, and visit a tropical isle with exotic animals.
Jungle Queen
We arrived early to check in and board the cruise. As we began to sightsee a gentleman's voice came over the loudspeaker. He began to narrate and point out the homes of millionaires in the area. The homes were absolutely beautiful. Some of the yachts that we encountered were bigger than the homes. Also, when we came across a draw bridge, the narrator would give us a brief history. It was nice to see Fort Lauderdale from a different perspective on the riverboat. It was a beautiful day out.
Tropical Isle
When we arrived at the tropical isle we were able to see exotic birds, ring tailed lemurs, and squirrel monkeys. They had an alligator pit where we watched a gator show. While we were there we took advantage of their concession stands and ate lunch. I had a veggie burger, nachos with cheese, and a bottle of water. Before we left I had the opportunity to hold and take a photo with a cockatoo and a baby alligator. Believe it or not this wasn't my first time holding an alligator, I held one in the Florida Everglades.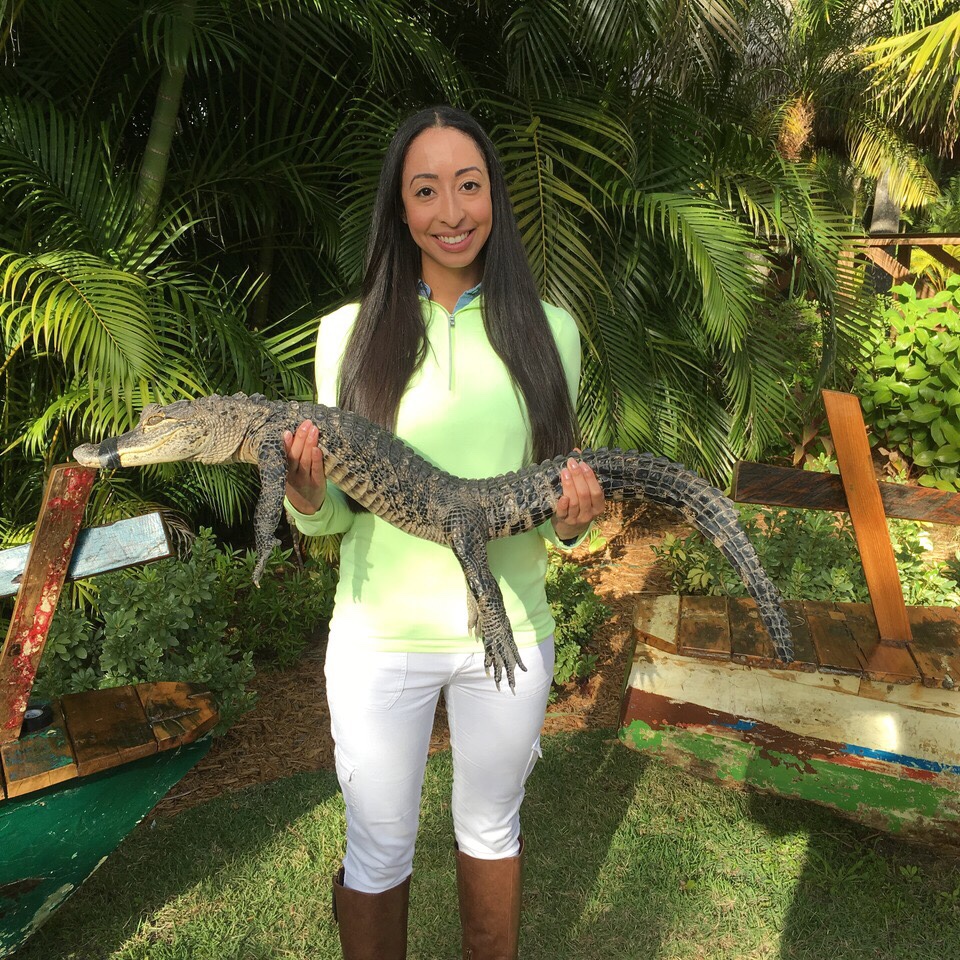 On the ride back we were able to get a break from the narration and listen to music. The cruise lasted about three hours. It took 45 minutes to get to the tropical island, where we stayed for 30 minutes, and 45 minutes to arrive back. If you have never been on the Jungle Queen I would recommend checking it out. It was a fun activity to do over the weekend.
I posted a vlog of the trip on my YouTube channel. Click the link below to watch.
Don't forget to "Like" this video and to "Subscribe" to my YouTube channel. So you can keep up with my latest videos. I upload new videos every Sunday and Thursday. I hope you enjoyed reading this blog post. If you have any questions feel free to comment below.

Digiprove © 2018-2022