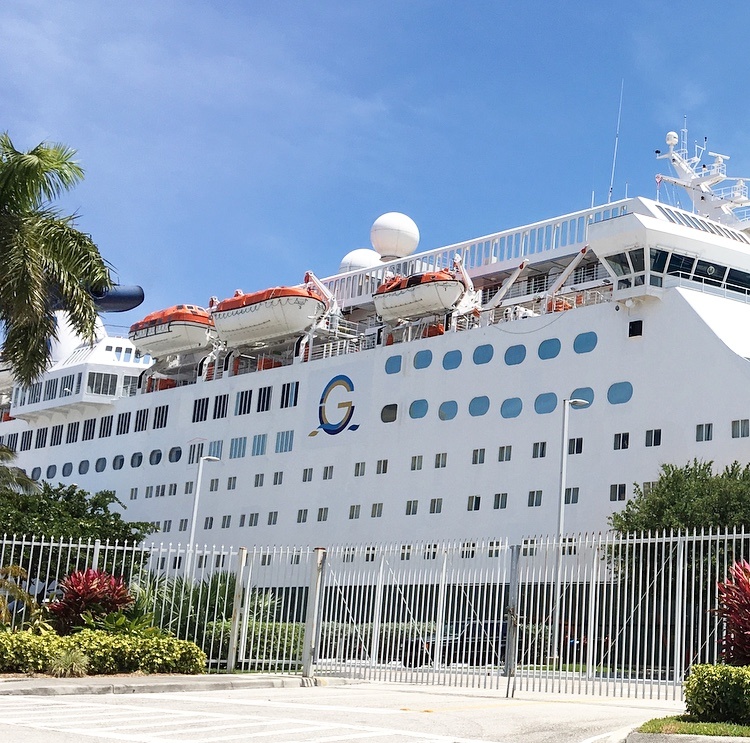 Dorian and I decided to take a weekend cruise to The Bahamas. We went on a Bahamas Paradise Cruise that departs out of West Palm Beach. Unfortunately, I got sick two days before we were supposed to leave. So I didn't enjoy it as much as I would have liked.
A Weekend Cruise To The Bahamas
The Grand Celebration
The cruise ship was beautiful, it was called the grand celebration. The ship had a large pool deck with two swimming pools, whirlpools, a spa, and fitness center. It also had a huge Las Vegas style casino with a variety of slots and table games that I had never seen before. There were eight bars and lounges, a theater with live performances, and gift shops.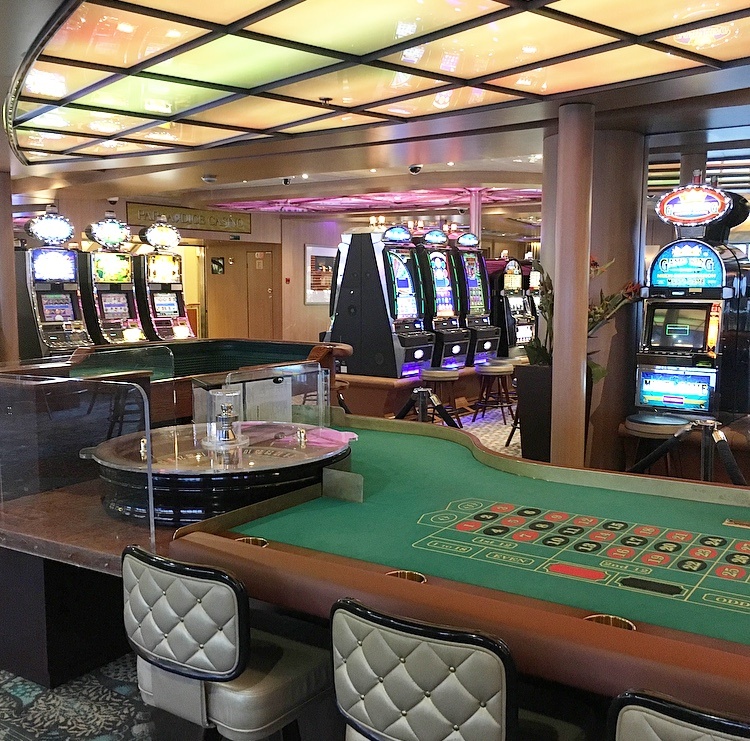 Entertainment
The entertainment at the theatre was beyond what we expected. They had a variety of dance, magic, comedy, and cirque du soleil. The theatre had two showings one at 7pm and the other at 9pm. I think that was great planning on their part by having two showings. That way it accommodates all of the passengers on the ship who wanted to see the show but might have had competing dinner reservations. Also, with them having two showings the theatre did not feel packed at all.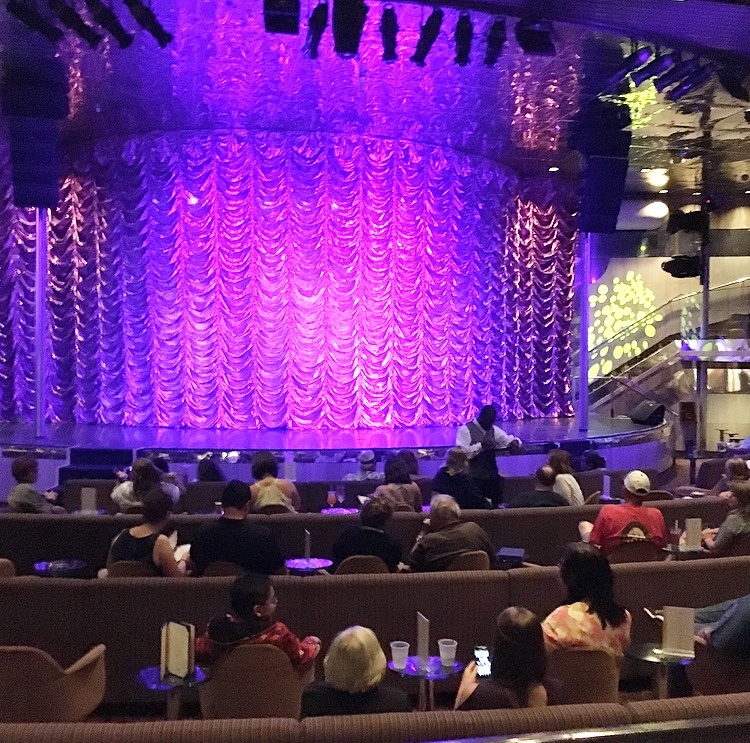 Martini Bar
While walking around the ship one night Dorian and I stumbled upon this really cute and cozy martini bar that had all sorts of artifacts on display, a library, and game board collection. Dorian and I opted to play Jenga and we ordered a platter of martinis. The ambience was so relaxing.
Lucaya
In the Bahamas, we took a taxi to Lucaya and while on the way there the taxi driver gave us background information on the Bahamas and pointed out landmarks that we drove past. In Lucaya we visited a bar called rumrunners where the bartender a local named Gary made us a mango daiquiri in a coconut. It was delicious. Funny story, Dorian had been to the Bahamas before, years ago and remembered the bartender. At first I didn't buy it but then Dorian showed me an old photo off of his phone and wouldn't you believe it, it was the same guy.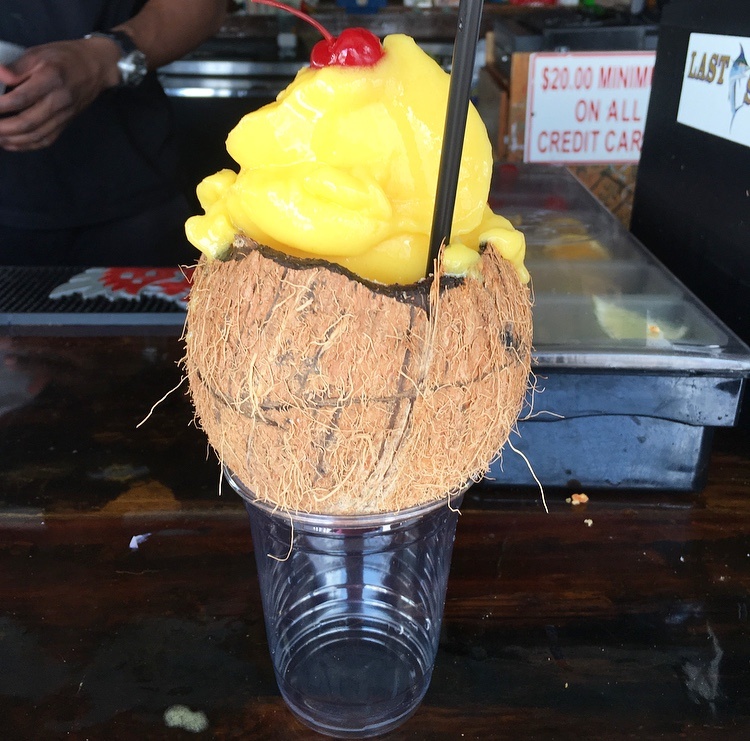 Market Place
We walked around the market place browsing through the shops. I was able to exchange U.S. dollars for some of the local currency and I also bought an ornament. Two of the souvenirs I look forward to getting wherever I travel. If you haven't already be sure to check out my blog post on The Best Travel Souvenirs. After we explored the market place, we settled onto the beach. It was absolutely beautiful, we spent the rest of the day there.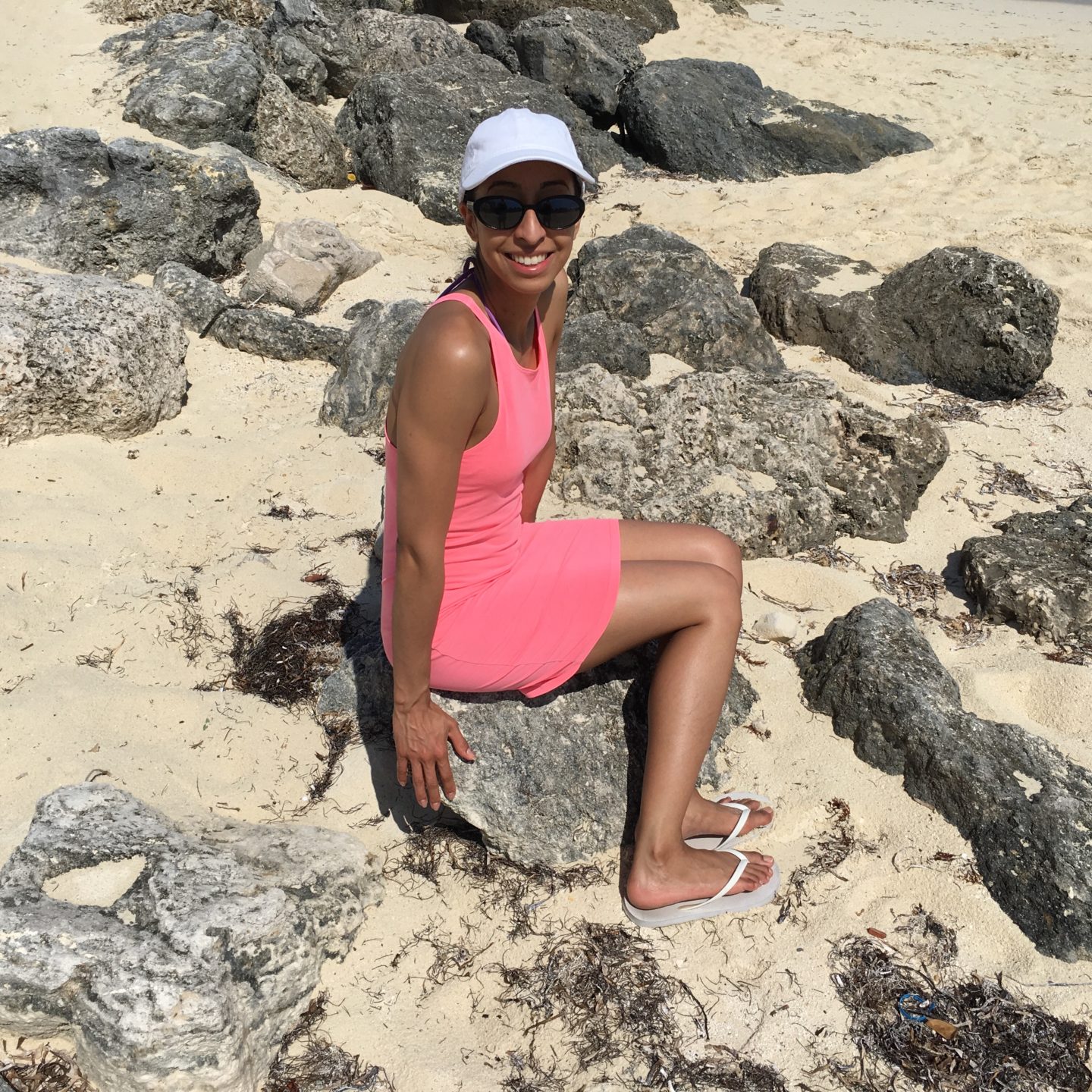 After we enjoyed the beach, we made our way back to the ship and rested before dinner. It was a quick weekend getaway that was perfect, aside from me being sick. I hope you enjoyed reading this blog post, a weekend cruise to The Bahamas. If you have any questions feel free to leave a comment below.
Related Posts:
For more of my past cruise experiences see these other posts,
Onboard The Grand Classica Cruise Ship
What To Pack For A Cruise
Jungle Queen Riverboat
Cruising The Carnival Breeze

Digiprove © 2016-2022