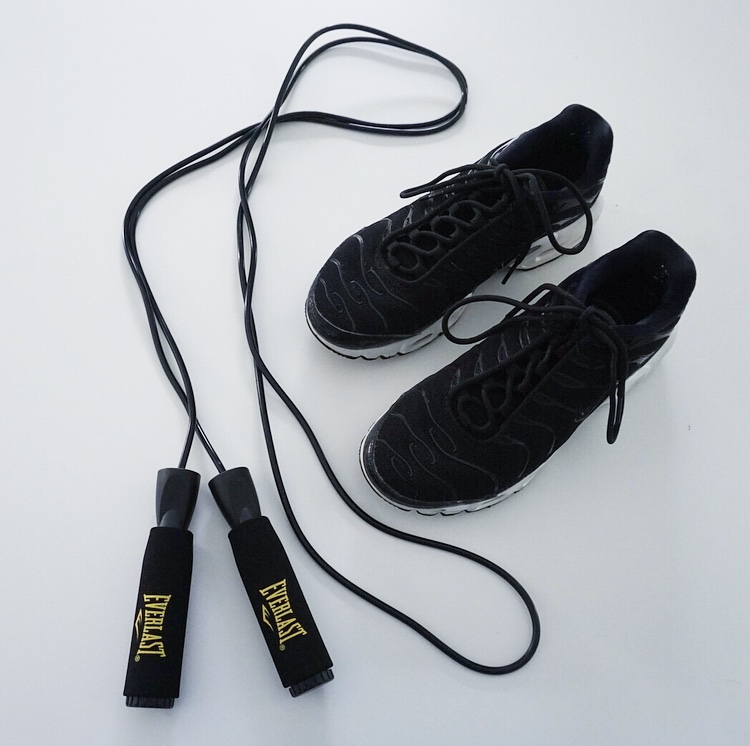 If you are an avid traveler like myself. Sometimes you may not have access to a gym when you travel. If you do have access to a gym, whether its a hotel gym or a local gym. They don't have the same equipment that you are accustomed to using when you workout at home. You also have to consider their hours of operations. Is the gym open 24/7 or are there set hours?
Travel Friendly Workout Equipment
Rather than trying to figure out where, what, and when to workout. I've made a list of travel friendly workout equipment that you can pack in your suitcase. They are affordable, light weight, and do not take up a lot of space. Making them suitcase friendly. Switch up your workout routine and just keep it simple by packing these items and workout on your own terms.
A Jump Rope is my favorite form of cardio. You can burn more calories jumping rope than you can doing any other form of cardio. You can use a regular jump rope, a weighted jump rope, and or even a speed rope.
An Ab Wheel. Now, I know what you're thinking. That this takes up a lot of space. When assembled, yes it does. However, you can completely dismantle it into pieces and it hardly takes up any space at all.
You can't go wrong with a set of Resistance Bands. There are a variety of strength training exercises that you can do with resistance bands.
You are going to pack shoes for your trip anyways. Why not pack a pair of running shoes to go for a run and or a hike. You can even make them apart of your everyday wardrobe and create outfits to wear with them while you travel.
You can literally do yoga just about anywhere. Pack a Yoga Strap and use it as a prop while you do yoga for added difficulty. Namaste.
I hope you enjoyed reading this blog post. If you have any questions feel free to comment down below.
Shop The Post:

Digiprove © 2020-2023