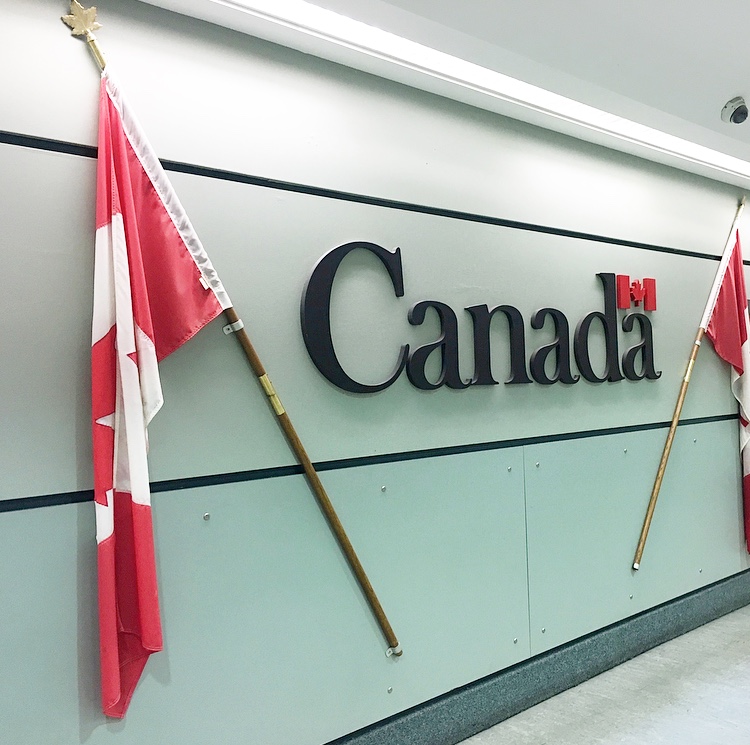 I recently took a Solo Trip To Canada. While I was there I took a tour where I got to see Niagara Falls in a day. It was an absolutely amazing trip. We stopped at a winery and had lunch at the Sheraton Hotel before arriving to Niagara.
Niagara Falls In A Day
One morning, I had a driver waiting for me downstairs at my hotel to take me to the bus station. At the bus station I met my tour guide and the group that I was going to travel with to Niagara Falls. Before we went to Niagara Falls we made two stops.
Teaching Winery
The first stop we made was at the Niagara College Teaching Winery. This is the hub for wine education in Niagara and the first commercial teaching winery in Canada. They actually teach students how to make wine. We did a wine tasting and sampled three different kinds of wine. The first a chardonnay, followed by an ice wine, and then a rose wine. The ice wine was my favorite, it was very sweet.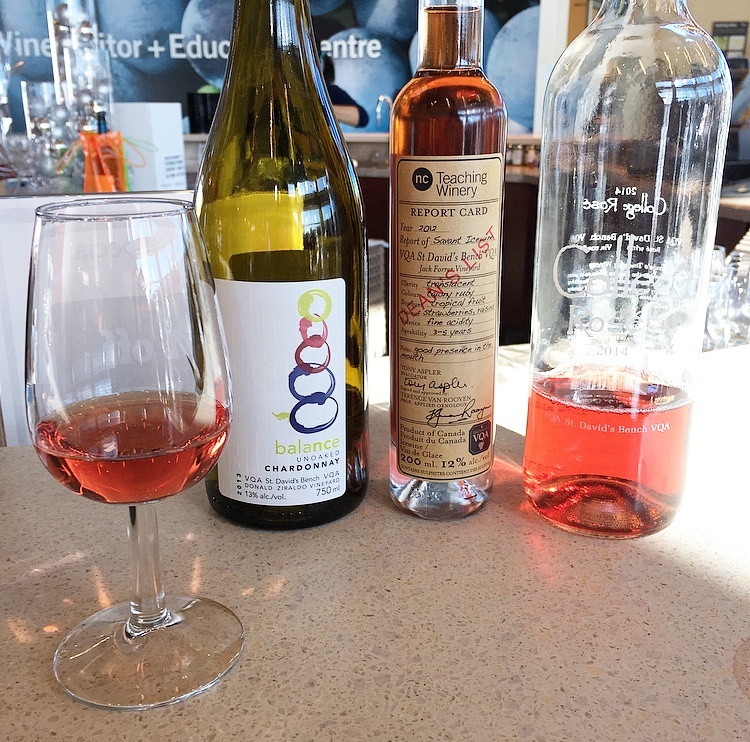 Sheraton Hotel
The second stop we made before we got to Niagara Falls was lunch at the Sheraton hotel. We ate at the Fallsview Grand Buffet Restaurant. It was directly across from Niagara Falls and while eating lunch I had the perfect view. It was absolutely amazing. Since we only had an hour for lunch I ate my lunch as fast as I could. I went downstairs across the street to get a closer view of Niagara Falls. It was really cold out and windy but totally worth it. You could see the American side of the falls and the bridge to New York.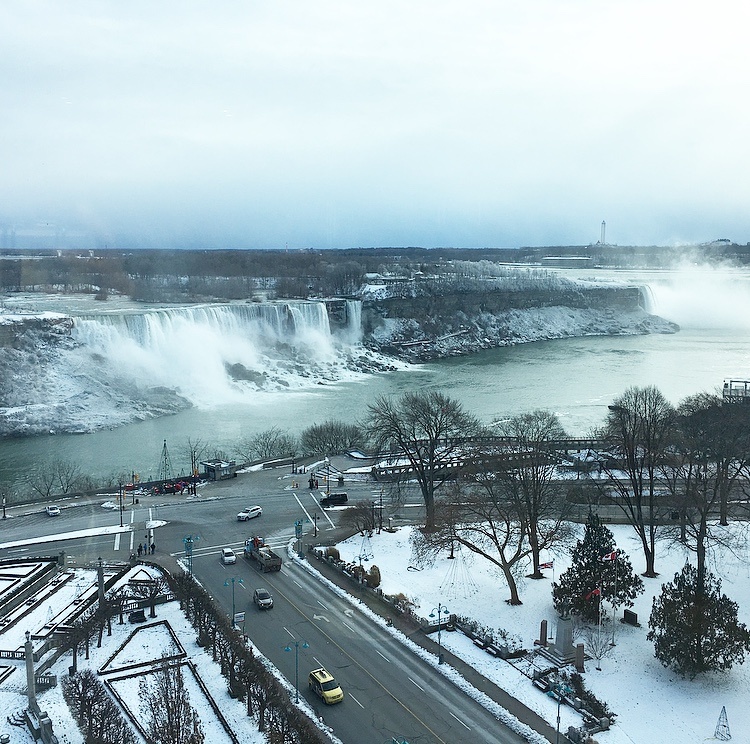 Gingerbread House
After lunch everyone was to meet back at the lobby in the Sheraton Hotel. While I waited I walked around the hotel lobby. I turned the corner to a life size gingerbread house. At first I thought it was fake and for the children to play in but as I started to take pictures and got closer I noticed that the candy was real and that I could smell the icing. It was so cute.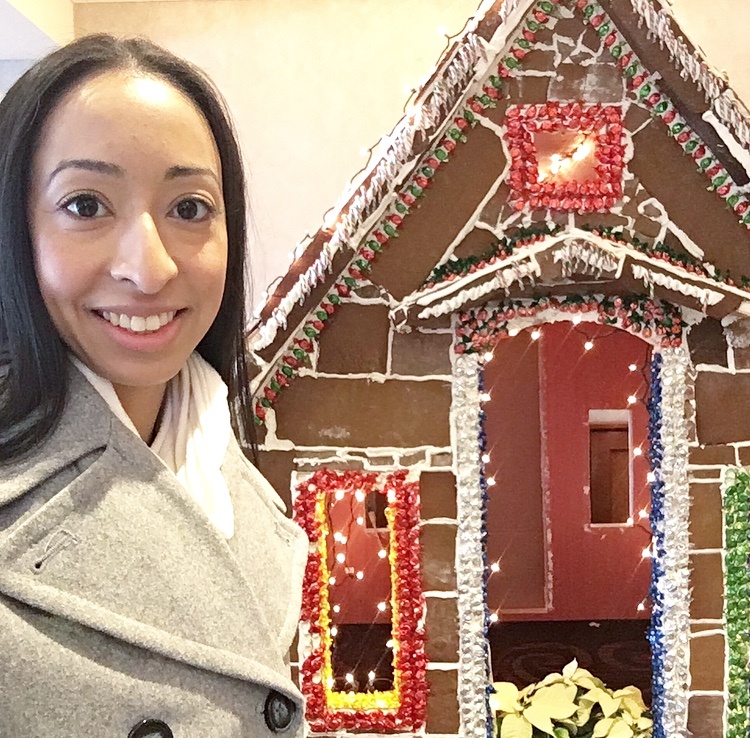 Journey Behind The Falls
When we finally made it to Niagara Falls included in my trip was, Journey Behind The Falls. Where I got to walk through underground tunnels and get a closer view of Niagara Falls right as the water flows down. It was the most natural thing I had ever seen. Between the view, the mist, and the sound of it all it was just breath taking. Not to mention, freezing for this time of year. It was the middle of December. I throughly enjoyed it.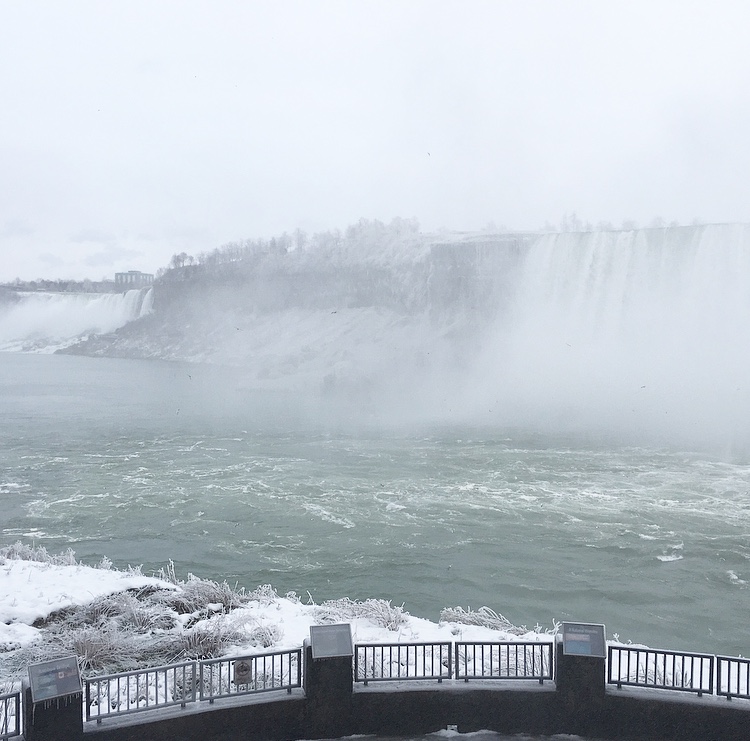 Before leaving I stopped by the gift shop briefly and was able to find the perfect ornament for Canada to put on my Christmas tree. It was of a beaver holding the Canadian flag. If you haven't already be sure to check out my blog post on, The Best Travel Souvenirs. Where I share the top three souvenirs I look for when traveling.
I vlogged the entire trip and created a video for my YouTube channel to compliment this blog post. I have the video of me going to Niagara Falls linked below, so you can experience it for yourself.
Don't forget to "Like" this video and "Subscribe" to my YouTube channel. So you can keep up with my latest videos. I upload new videos every Sunday and Thursday. I hope you enjoyed reading about my trip trip to niagara in a day. If you have any questions feel free to comment down below.

Digiprove © 2018-2023