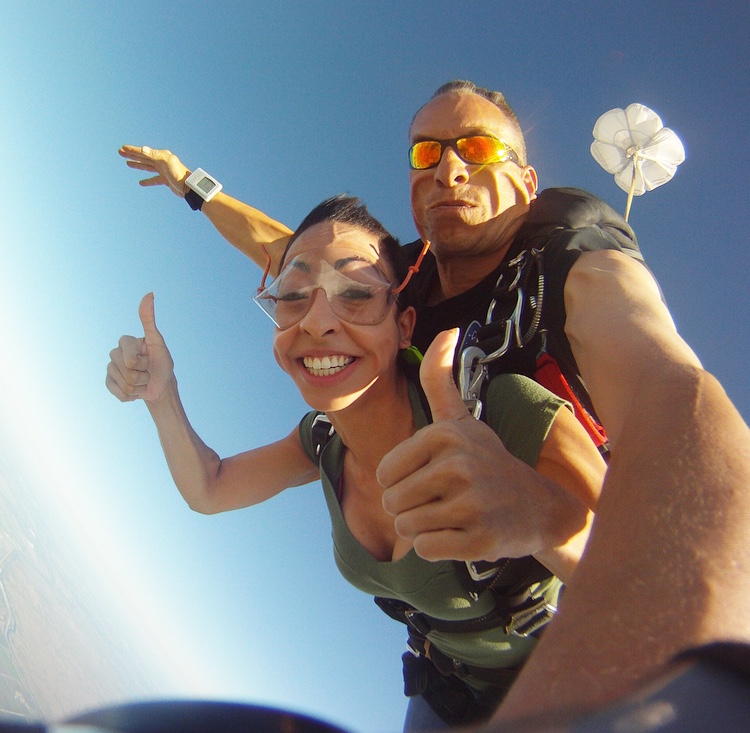 I posted a photo on my Instagram feed from when I went skydiving in 2012. I then realized that I never shared that experience with you here on the blog. So I decided I would dedicate a post to my first tandem skydive experience.
I've always wanted to go skydiving, its been on my Bucket List for as long as I can remember. However, my friends at the time either didn't want to go, didn't have the time, and or money. I was tired of waiting and didn't want their circumstances to stop me from doing something that I want to do. I went skydiving all by myself and it was the most liberating experience of my life.
My First Tandem Skydive Experience
I went to Skydive Spaceland Florida in Clewiston for my tandem skydive. I chose to go with them because they were one of the few locations near me that offered skydiving and they also had great reviews online. Before I could jump I had to sign a waiver acknowledging that I was aware of the risks. I also watched an video where they went over how the parachutes are certified and packed by a licensed FAA Parachute Rigger and what I could expect from the jump.
Tandem Skydive
I did what is called a tandem skydive. I was harnesses to an experience instructor named Ronald. Right before we exited the plan he asked me if I wanted to do flips out of the plane as we jumped. I shrugged my shoulders and said sure why not. Ronald instructed me on how to place my arms and legs on the edge of the plane. Then I let him take it from there. We jumped out of a perfectly good airplane from 14,000 feet in the air. Free falling at 120 mph.
Words cannot describe the view of the world down below me. It was way better then when you look outside of the window of an airplane. As we fell we were surrounded by sugar cane fields. All I could smell was the scent of burning sugar cane in my nostrils. It was so relaxing and peaceful.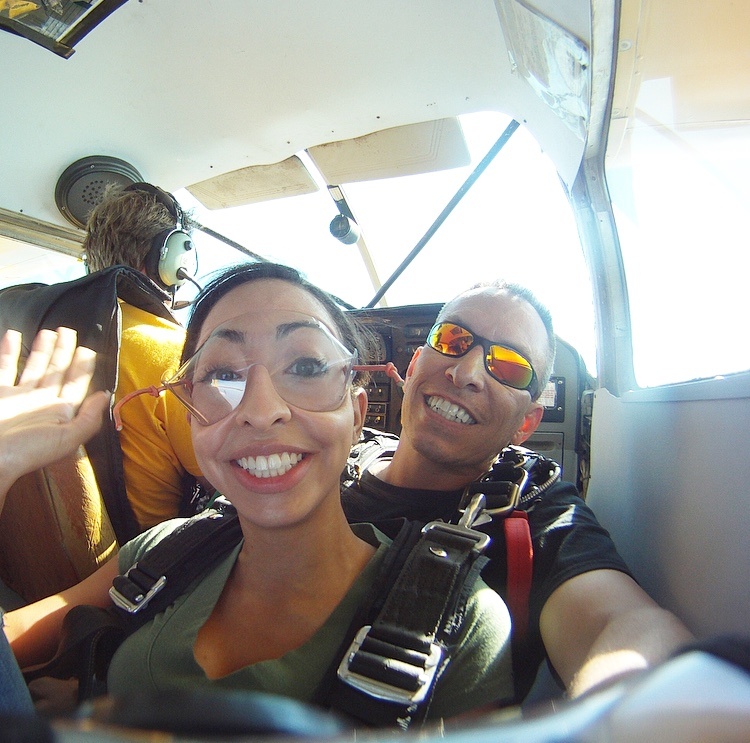 Parachute Flight
When it was time Ronald gave me hand signals to look up at the camera for photos and video, and most importantly to pull the ripcord. The winds were very strong and my arms were fraying about that I couldn't grasp the ripcord. Ronald ended up pulling it. The 5 minute parachute flight was serene and peaceful. I couldn't help but just look at everything in awe. As if I was seeing the world for the very first time.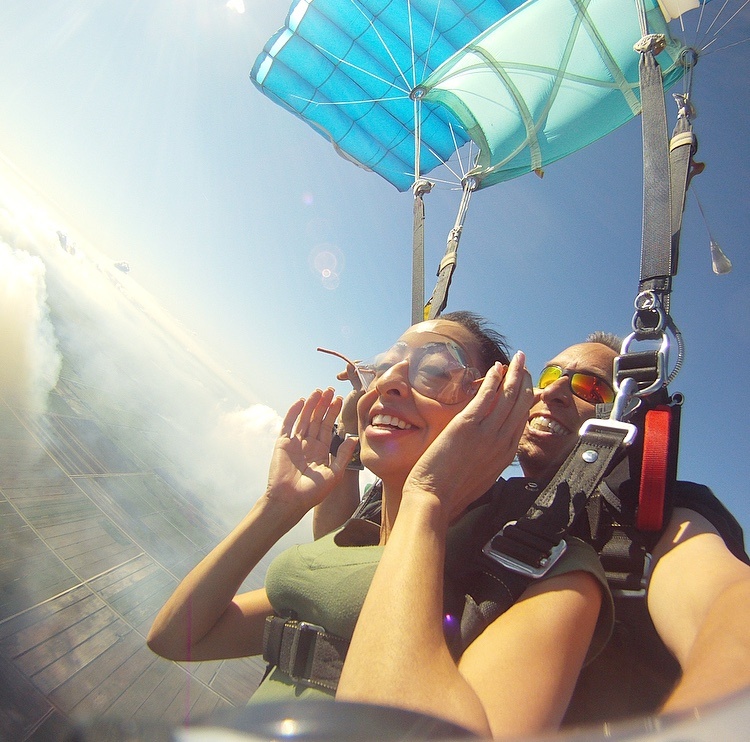 Landing
Ronald instructed me to hold my knees to my chest as we softly landed on a target. His feet landing first and then mine right after. I wasn't nervous at all about the landing. If anything I was actually disappointed we were landing so soon. I wanted to stay up in the air.
Photos & Video
Afterwards, I received a professionally edited tandem skydive video and photos to showcase my jump and relive my experience of a lifetime. This may be my first skydive experience but it most definitely won't be my last.
I created a video for my YouTube channel to compliment this blog post. Click the link below to watch my skydiving experience.
Don't forget to "Like" this video and "Subscribe" to my YouTube channel. So you can keep up with my latest videos. I upload new videos every Sunday and Thursday. I hope you enjoyed reading this blog post. If you have any questions feel free to comment down below.
Skydive Spaceland Florida
1090 Airglades Bloulevard
Clewiston, FL 33440
1-800-533-6151
Related Post
For more of my skydiving adventures then see these other posts,
Cliff Diving In El Yunque National Forest
Indoor Skydiving In Fort Lauderdale

Digiprove © 2018-2020