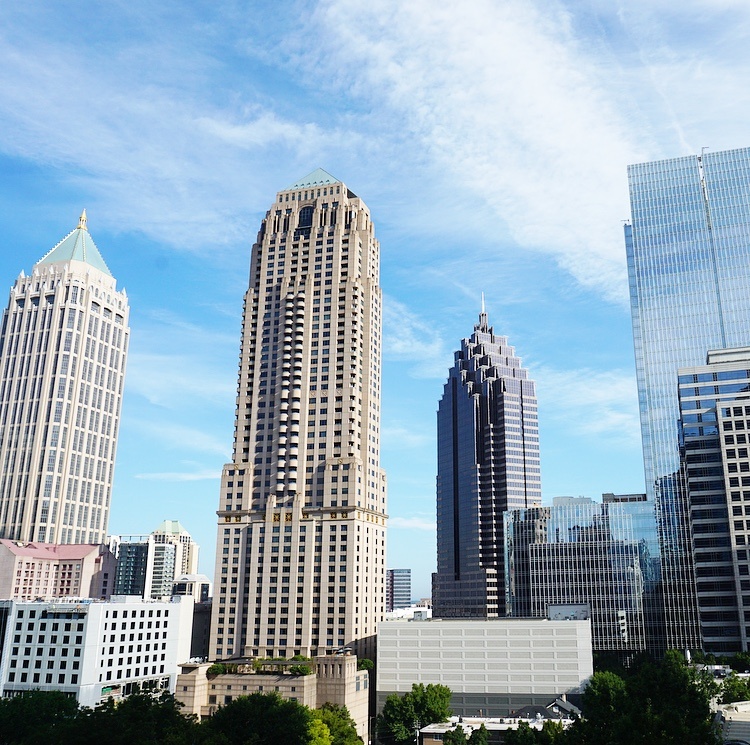 Welcome to Atlanta
I spent the weekend in Atlanta, Georgia. Four days in Atlanta to be exact. Now I know why they call it, Hotlanta. The hot climate definitely made an impression. I can't wait to go back.
Four Days In Atlanta
Sublime Doughnuts
When I first got to Atlanta it was recommended that I try a Sublime Doughnut. It did not disappoint. I got a Reese's Peanut Butter Cup doughnut and it curbed my sweet tooth with every bite. Especially when I bit into the center.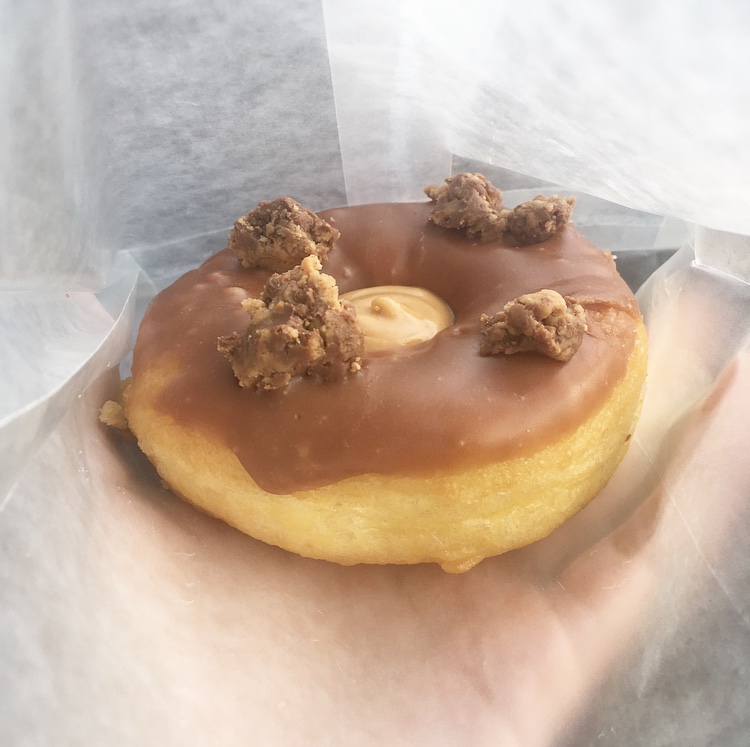 Atlanta CityPASS
Before I went to any of the tourist attractions I got an Atlanta CityPASS. You can save up to 40% off admission to the top attractions. With one purchase I was all set to visit my choice of five Atlanta tourist attractions.
The World of Coca-Cola
Georgia Aquarium
CNN Studio Tours
Zoo Atlanta or Center for Civil and Human Rights
Fernbank Museum of National History or College Football Hall of Fame
The World of Coca-Cola
The World of Coca-Cola is a museum that showcases the history of The Coca-Cola Company. I had a lot of fun at the World of Coca-Cola, it was a very interactive museum. While I was there I was able to take a photo with the Coca-Cola Polar Bear, go into the vault of the secret formula, and get a behind the scenes look at the bottling process. Before I left the museum, they had a room called taste it. Where you got to sample Coca-Cola products from around the world. It was a really cool experience getting to see and taste other products that Coca-Cola manufacturers from around the world. Some products tasted better than others.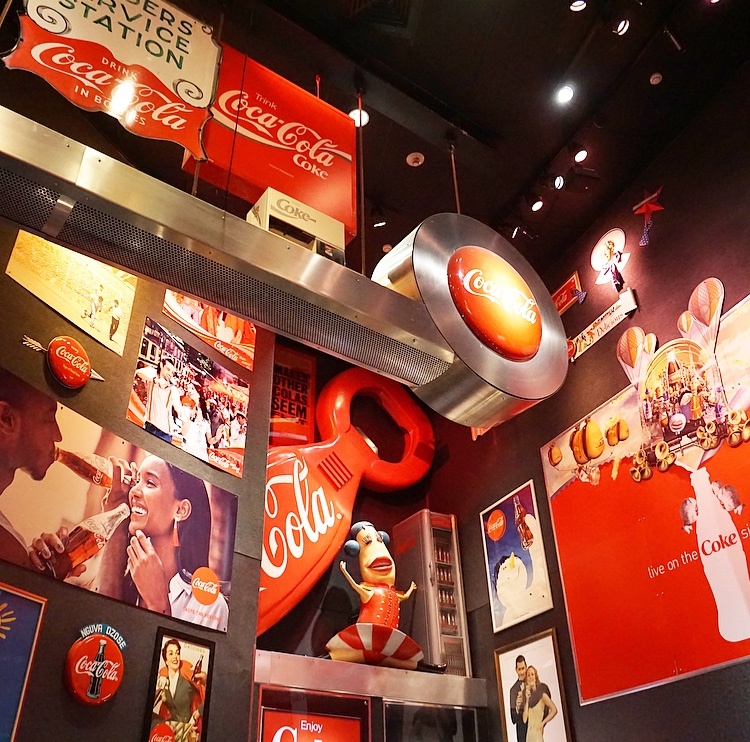 Georgia Aquarium
The Georgia Aquarium is the world's largest aquarium. They had everything from penguins, beluga whales, to dolphins, stingrays, and sharks. My favorite exhibit was called the Ocean Voyager. Its the largest aquatic habitat in the world. It housed whale sharks, huge manta rays, thousands of fish, and a sea turtle. It was an amazing experience to get an up close look at so many different species of fish.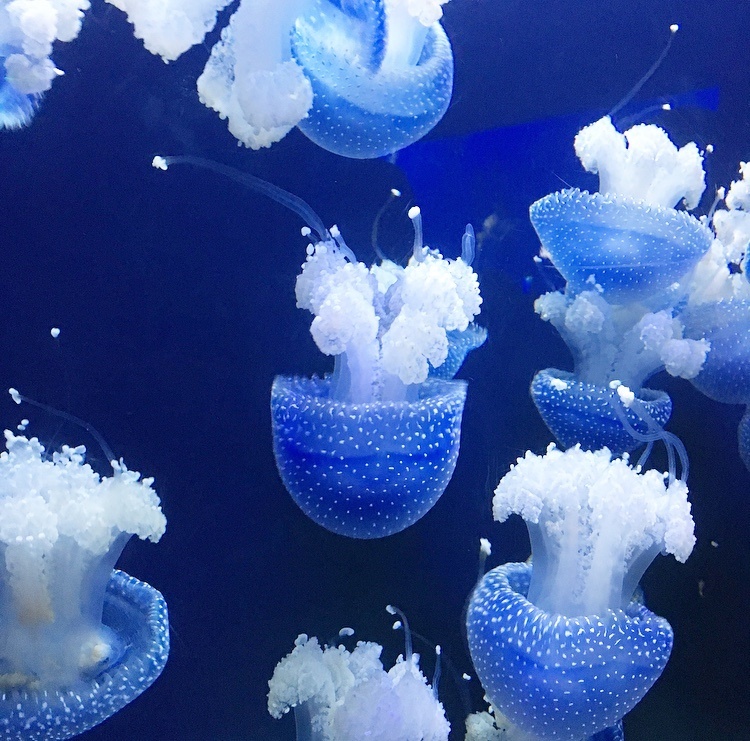 CNN Studio Tour
I took a CNN Studio Tour. CNN stands for Cable News Network, it was the world's first 24 hour news network. The tour lasted for about 50 minutes and it included a behind the scenes access to the world headquarters of CNN. It was interesting to see how a live broadcast is produced. I was only able to take photos during the first two segments of the tour, after that no photos were permitted.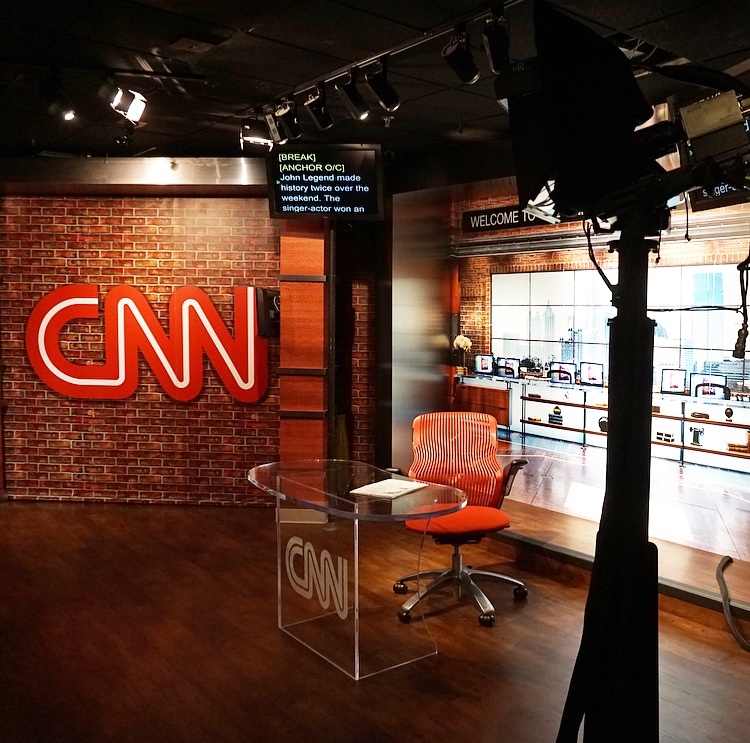 Tiny Doors ATL
I first came across Tiny Doors ATL on Instagram. Tiny Doors ATL is a public art project where 6-inch tiny doors are installed in strategic places throughout the city. The Tiny Doors are free to visit and accessible to everyone. While I was in Atlanta I found four Tiny Doors along the Atlanta Beltline.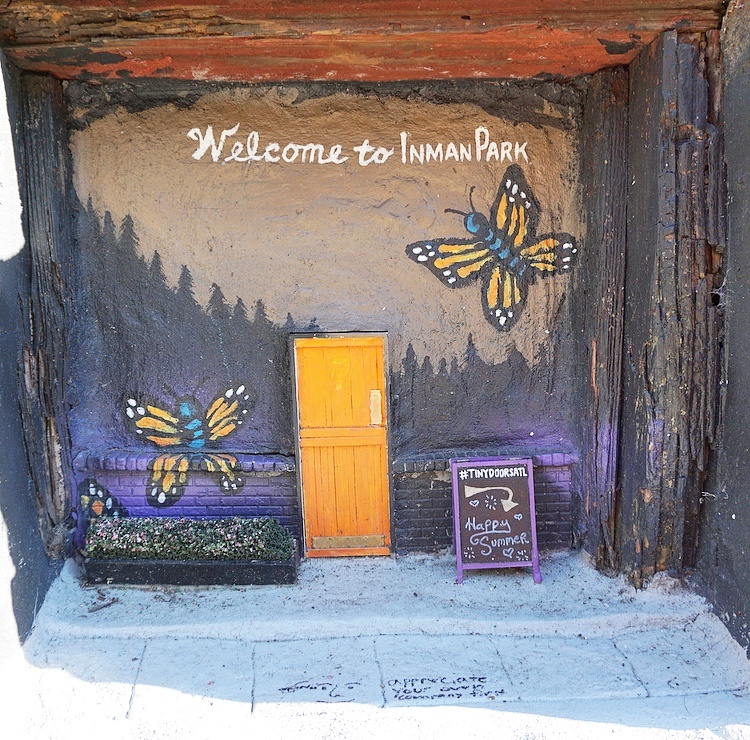 Lure

 
For dinner one night, I ate at a trendy seafood restaurant in Midtown called, Lure. The ambiance was very welcoming. It had a classic yet coastal charm to it. I had oysters as an appetizer and they were delicious. I ordered a roasted snapper with grilled asparagus, carrot puree, fava beans, and salmoriglio for my main dish. The snapper was cooked to perfection. I was able to cut into it easily. For Dessert, I ordered the butterscotch peanut butter mousse cake with kix cereal ice cream and macadamia sandies. The kix cereal gave the dessert the right amount of crunch. It also reminded me of when I use to eat kix cereal for breakfast when I was little.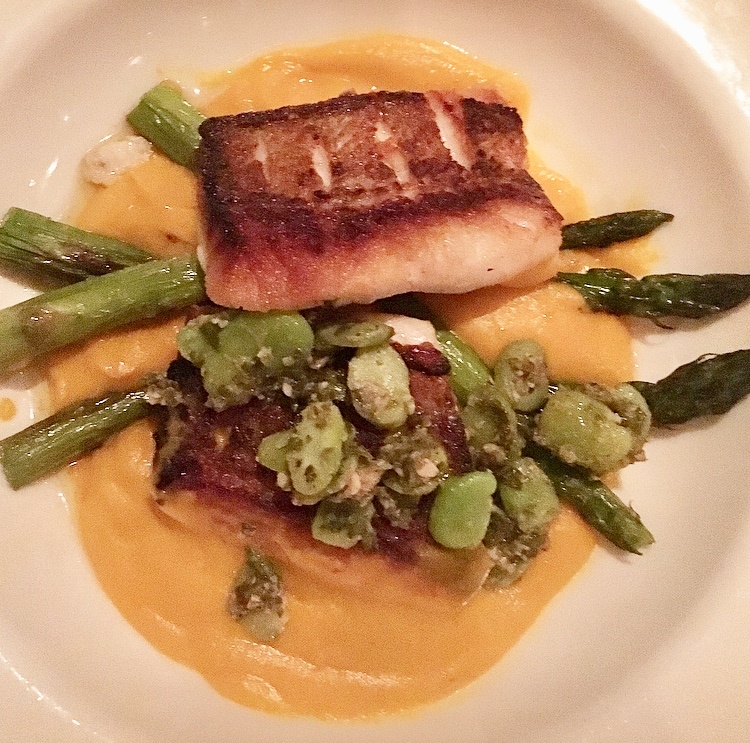 Martin Luther King Jr. Historic Park
I went to the Martin Luther King Jr. National Historic Park. It preserves the places where Martin Luther King Jr. was born, lived, worked, worshipped, and is buried. I took a guided tour of the home where Martin Luther King Jr. was born. Down the street from his home was the King Center. Where a reflecting pool was on display surrounding the tombs of both Dr. King and Coretta Scott King. Before I left the historic park, I visited the Ebenezer Baptist Church, were Dr. King worshiped. A volunteer gave a brief history of the church and re-enacted the "I have a dream" speech.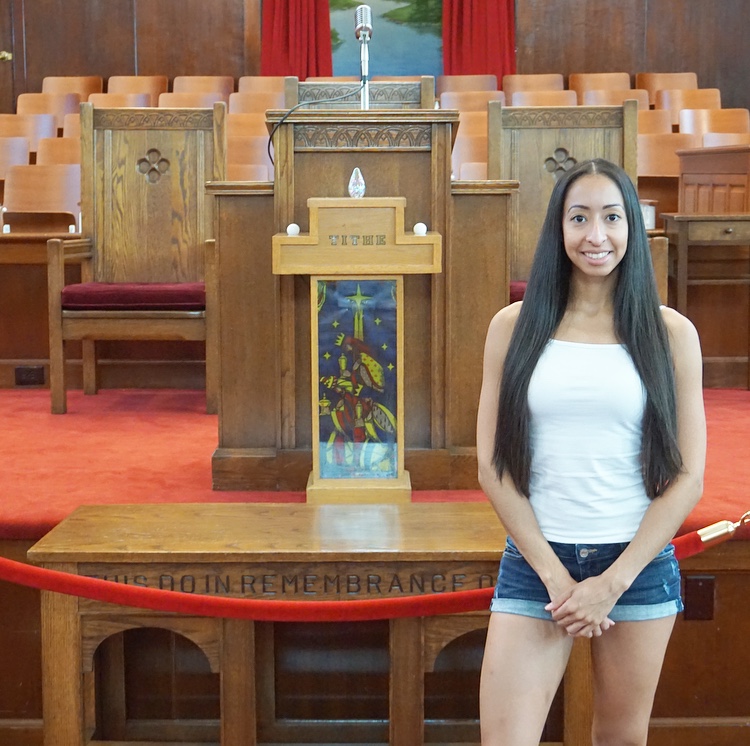 Black Sheep
As I made my way up to Blue Ridge, I stopped at a restaurant called the Black Sheep. It was located in a beautiful historic home. I had the tuna nachos, which hit the spot and complimented them with a beer from my hometown. A Tampa Style Lager from Cigar City Brewing.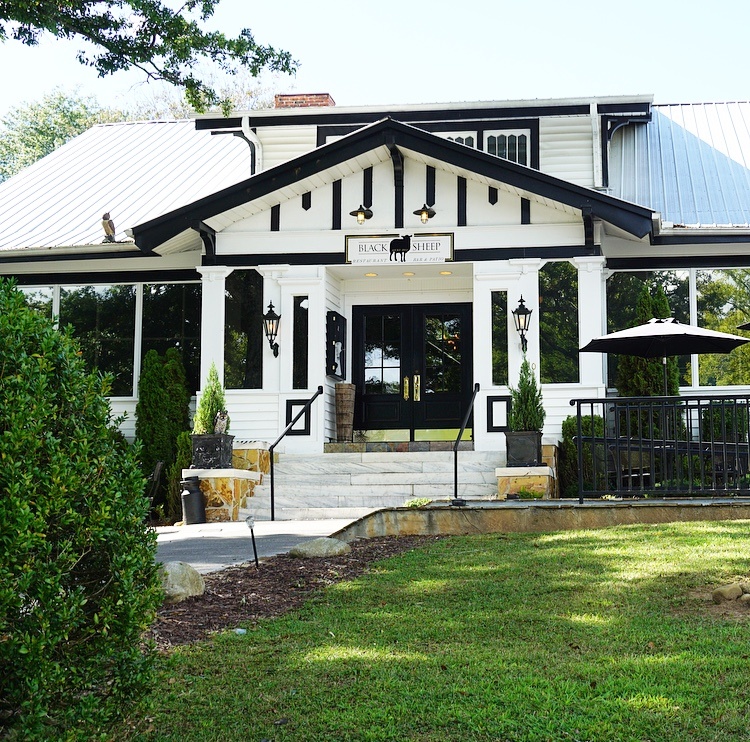 Blue Ridge Mountains
The Blue Ridge Mountains are 90 miles north of Atlanta. The view of the mountains was breathtaking. I enjoyed sitting at a picnic bench and just gazing up at the mountains. It was beautiful, quiet, and peaceful all at the same time. There are many things that you can do up in the Blue Ridge Mountains. Such as hiking, fishing, and kayaking. I'd like to go back and rent a cabin for the weekend.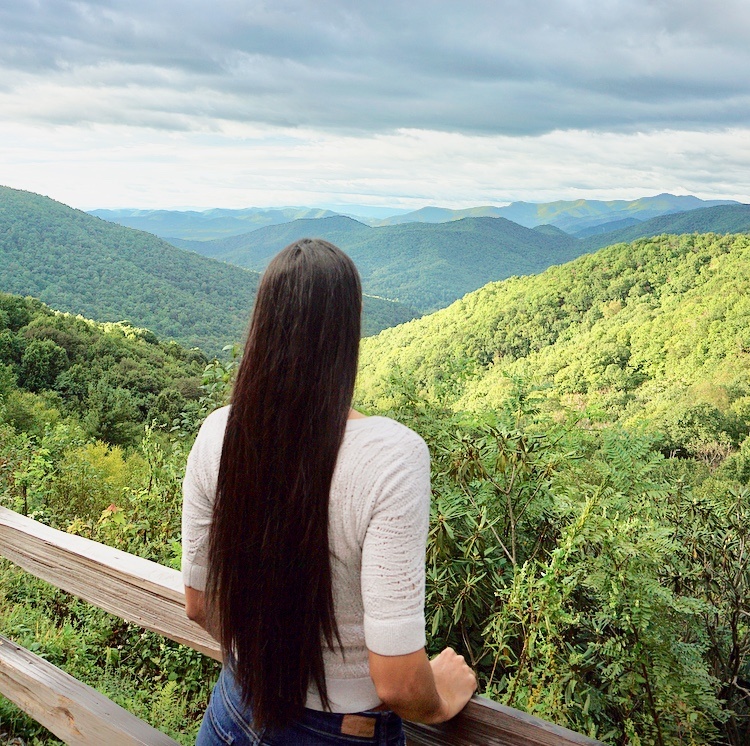 The Optimist
The Optimist is Atlanta's best seafood restaurant and oyster bar. It is located in the middle of downtown. I ordered a couple of appetizers as I wasn't that hungry. Starting with a selection of oysters followed by the swordfish crude and mussels. For dessert I ordered the chocolate chess pie, with peanut brittle ice cream.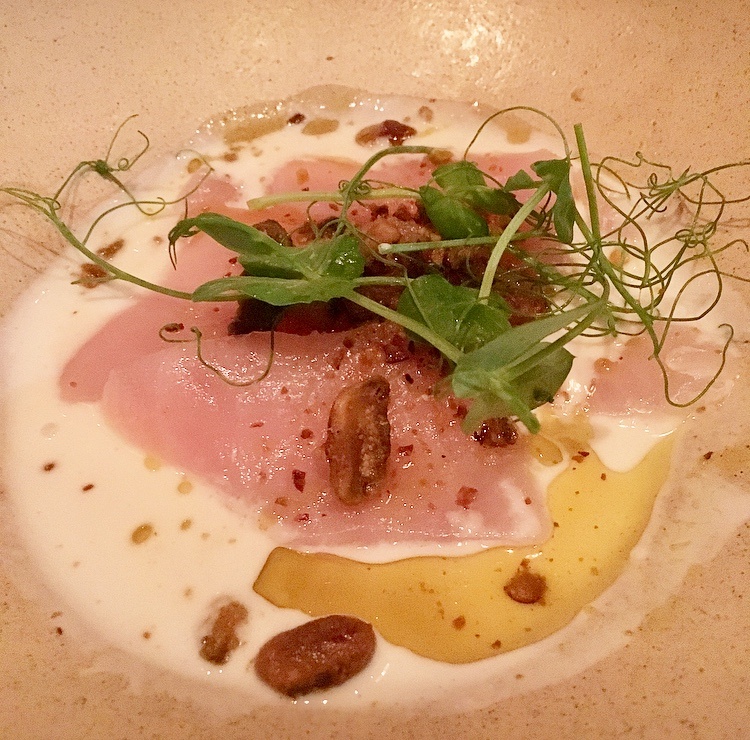 Atlanta Falcons
I wrapped up the weekend by going to a Falcons game. It was actually their first home game of the season. They were playing against the Carolina Panthers. The Falcons won 31 to 24. The game was hosted in the new Mercedes Bens Stadium, built in 2016. It is one of few American football stadiums with a retractable roof. I rarely watch football. But, after the first quarter I was screaming and hollering along with the rest of the crowd.
I throughly enjoy my trip to Atlanta. The four days in Atlanta went by so fast. I had no idea that there was so much to do. I'll definitely be back to visit soon. I'd like to explore more of the city, as well as search for the remaining tiny doors, and enjoy more local eats. I vlogged the entire weekend, four days in Atlanta. I've linked the YouTube video below for you to watch.
Don't forget to "Like" this video and to "Subscribe" to my YouTube channel so you can see the next video that I will be posting. I upload new videos every Sunday and Thursday. I hope you enjoyed reading this blog post, four days in Atlanta. If you have any questions feel free to comment down below.

Digiprove © 2018-2022