The Best Travel Souvenirs
One of the best parts about traveling besides the trip itself is taking a souvenir home with you. A souvenir is a thing that is kept as a reminder of a person, place, or event. I am going to share the best travel souvenirs with you. Basically, the three souvenirs that I look forward to getting whenever I travel. These are easy to find, affordable, and suitcase friendly.
Passport Stamp
If you travel outside of the country. You will most likely use a Passport as a form of ID. I look forward to getting a stamp in my passport whenever I travel outside of the country. My passport literally keeps a record of my travels. When I look through my passport. I am reminded of where I have been, the amazing experiences that I have had, and I look forward to where I will go to next. I like to keep my passport in this Passport Holder. It not only holds my passport but it also has a slot for my boarding pass, credit cards, SIM cards, and a pen.
Travel Tip: A misconception while on a cruise, is that you cannot get your passport stamped. That is simply not true. Customs usually has an office within walking distance of the port that you are visiting. If you go to the customs office they will gladly stamp your passport.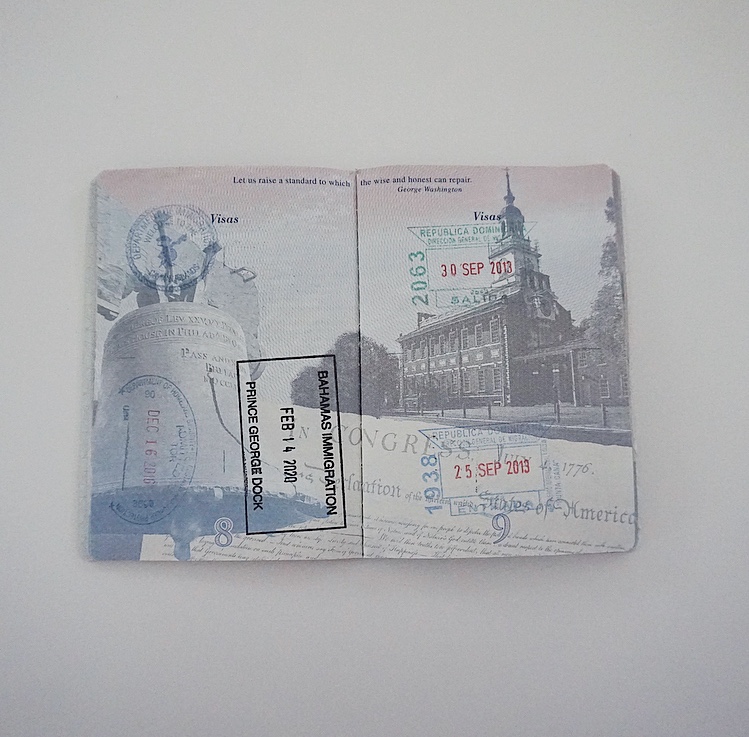 Foreign Currency
Ever since I can remember, I have always collected coins. When I started traveling, I began to collect bills as well. I think it is very interesting that every country has a different form of currency. A different size, color, hologram etc. I look forward to learning who is on the face of the bill (president, monarch, and or prime minister) and if there is a country motto listed on it the story behind it. At times you can find the countries coat of arms or seal on the currency and it can give you some insight into the history of the country. I've collected currency from The Bahamas,  Canada, Dominican Republic, Mexico, and a bunch of other countries.
For a long time, I kept the bills that I collected when I traveled in an envelope. I didn't have any other way to store them and or put them on display. With that said, I purchased this Currency Portfolio to store my bills. It's almost like a photo album of the bills that I have collected.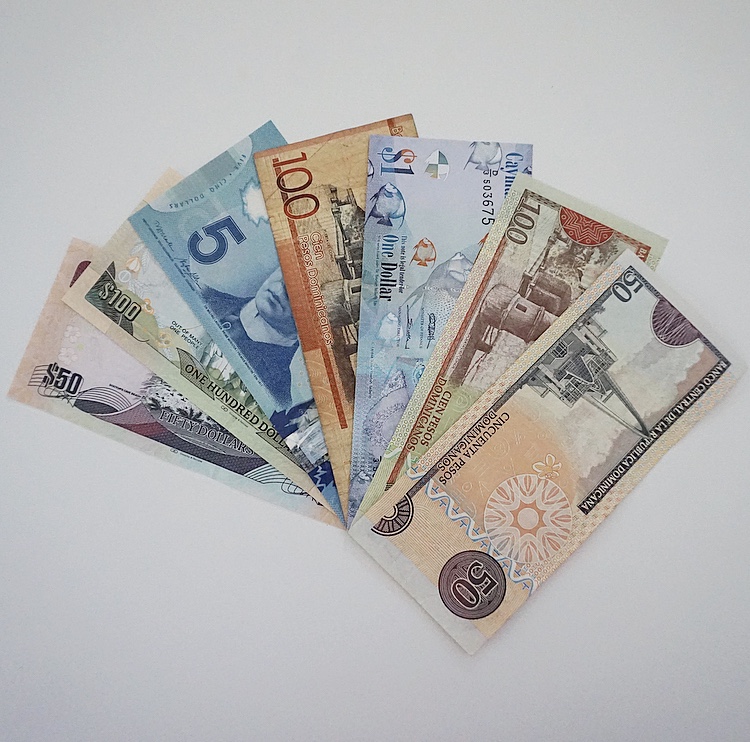 Christmas Ornaments
One day as I was browsing a souvenir shop. I came across an ornament that I liked. It was then that it dawned on me that if I purchased ornaments as souvenirs when I travel. At the end of the year, I could decorate my Christmas tree with them. This would be a cute and fun way to reminisce on my travels. While at the same time remind me going into the new year to continue to travel. The ornament that you see below, is of a sandal with a word Bahamas written on the sole.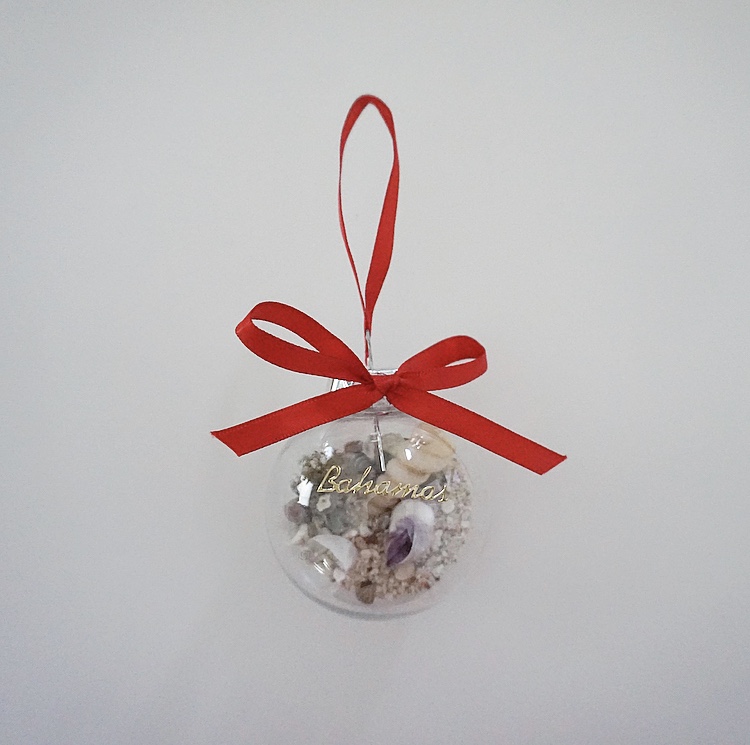 Most of the ornaments that I buy don't come in a box. So if you plan on collecting ornaments. I recommend you buy an Ornament Storage Box to store your ornaments. That way you have a place to store them so that they don't break and or get misplaced.
This is not to say that I do not buy other souvenirs when I am traveling. But I do keep the dust collectors to a minimum. I only buy pieces that really stand out to me and that I truly love. If you're into DIYs then check out this blog post on How To Make A Vacation Jar. It's a great alternative to buying souvenirs.
Watch On Youtube
I recorded a YouTube video sharing my favorite travel souvenirs. I've linked it below for you to watch. Don't forget to "Like" this video and "Subscribe" to my YouTube channel. So you can keep up with my latest videos. I upload new videos every Sunday and Thursday.
I hope you enjoyed reading this blog post, the best travel souvenirs. If you have any questions feel free to comment down below. For more travel advice see these other blog posts; A Look Inside My Travel Journal , What To Pack For A Cruise, and How To Plan A Staycation.
Shop The Post:

Digiprove © 2016-2022