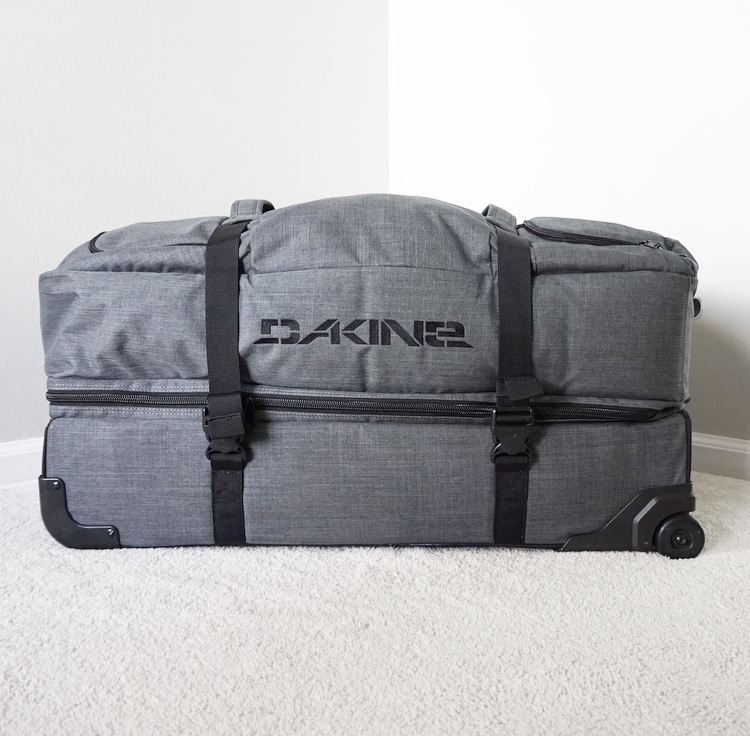 A couple of years ago, as I was planning a trip to the Dominican Republic. I realized that I didn't have a suitcase. So I went online and starting shopping around. There were so many to choose from, that it was really hard to decide. I came across a brand by the name of "Dakine" that looked pretty good. They specialized in alternative sports.
As I was on the Dakine website, I came across a roller bag that seemed perfect. It looked sturdy, was the right size, and it had multiple compartments. I figured if the company made sportswear and sports equipment, their suitcases had to be durable. So I ordered it. Keep reading to for a detailed Dakine luggage review.
Dakine Luggage Review
Roller Bag
When my Dakine Roller Bag arrived, I couldn't wait to start packing. It was bigger than I had expected, but worked out perfectly.
I figured a dark color would be best because it would hide the wear and tear from traveling. I didn't want to get black for fear of it blending in with other luggages. So I got the suitcase in dark grey, or what was listed on the Dakine website as carbon.
There are two sturdy wheels on the bottom of the roller bag. On top you will find a retractable handle and just below it there is an external ID slot. On the outside there are two quick access pockets that are perfect for storing your passport, itinerary and or boarding pass.
The inside features a split design with multiple compartments. One side is one large compartment, whereas the other side is broken up into three compartments. Each compartment has a zipper divider. I really like this design because it makes it easy to organize everything. You can separate your toiletries, delicates, and shoes all into different compartments.
After I started packing, I soon found out that I had a lot more space than what I needed. I ended up splitting the luggage in half with my boyfriend at the time. He took one side to pack his things, while I used the other half. It was able to fit a weeks worth of clothing for the both of us. To avoid the luggage weighing over 50 lbs, we packed a carry on with our shoes.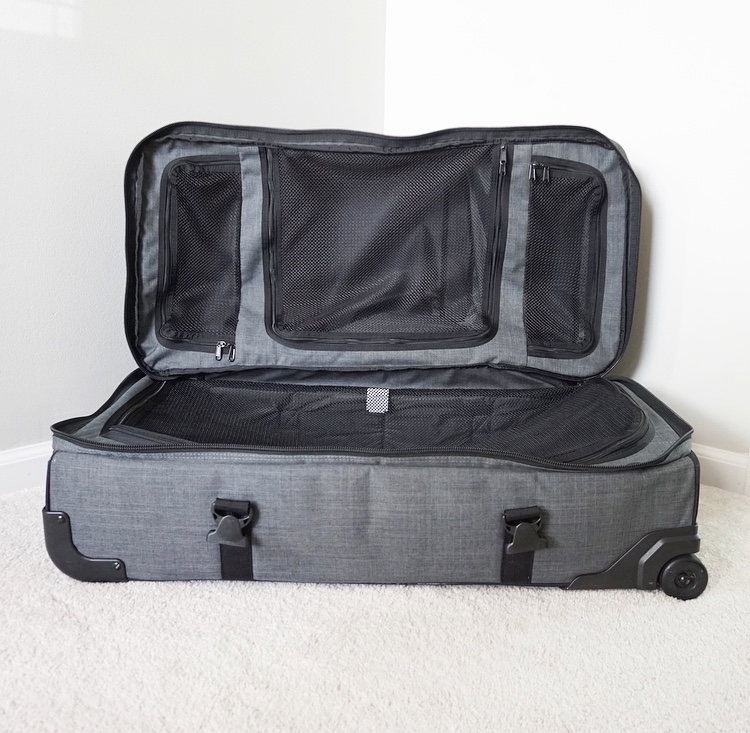 Duffle Bag
After using the Dakine Roller Bag, and being pleased with it. I decided that I wanted to get the matching Dakine Duffle Bag. I made this decision two years later. I wasn't sure if the matching duffle bag would still be available but to my surprise it was.
Again, it was bigger than I had expected, similar to the roller bag. But I'm not complaining. It was rectangular with a u-shaped opening into the the main compartment. On the end there is a pocket that you can use for smaller items. What I like most about the duffle bag is that it folds into the end pocket when you're not using it. That way its easier to store.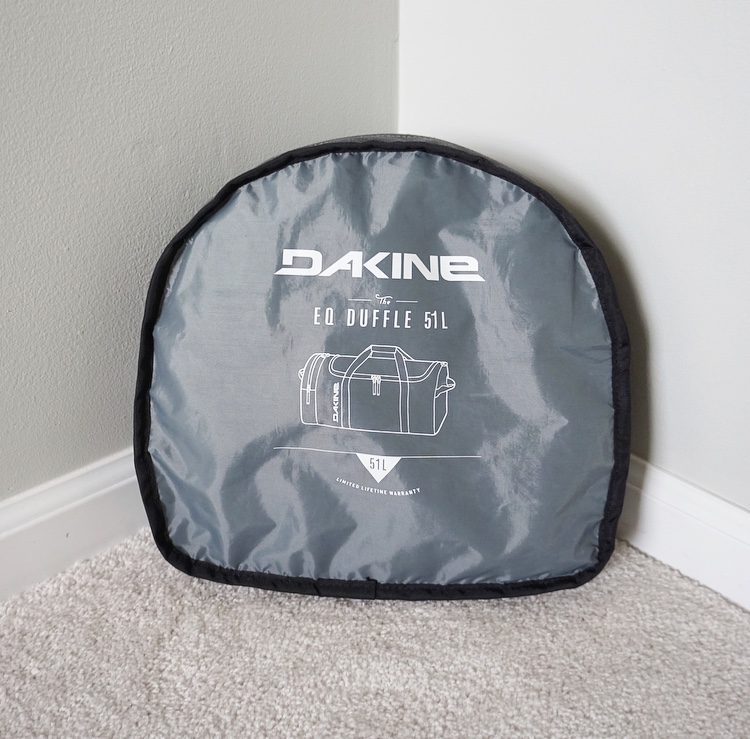 This is not a sponsored post. I just really like my Dakine Roller Bag and matching Duffle Bag, that I wanted to write a review. I also filmed a review on my YouTube channel to compliment this blog post. You can watch it below.
Don't forget to "Like" this video and to "Subscribe" to my YouTube channel. So you can keep up with my latest videos. I upload new videos every Sunday & Thursday. I hope you enjoyed reading this blog post. If you have any questions feel free to comment below.
Shop The Post

Digiprove © 2017-2023