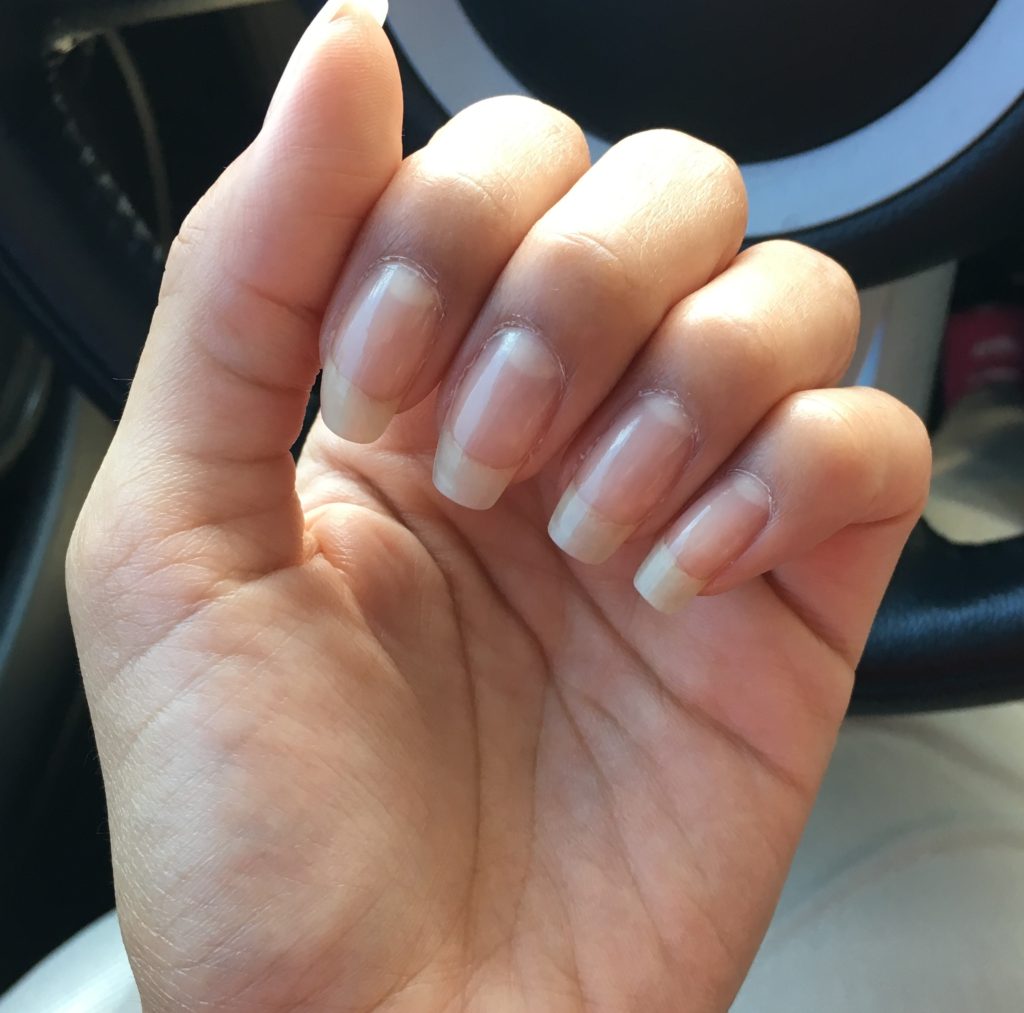 Your nails are a reflection of yourself.
Personally, I love having long natural looking nails. I use to get my nails done for years at the salon. I would get the traditional gel manicure with French tips. After three weeks, I would go back to the salon for a refill. I don't remember when but after a while I started to feel like I was wasting a lot of my time and money. With that said, I began to do my nails at home once a week. I'm going to show you how to get healthy strong nails, using my nail care routine.
How to get Healthy Strong Nails
At first, my nails were very brittle and weak from getting the gel manicure. It took about three months for me to grow my nails out. After growing my nails out and maintaining them at a decent length where they did not break. I began to do the nail care routine that I am about to share with you. I've been doing this routine for over two years now. It has worked for me and I know that it will work for you. I do this nail care routine on my finger nails. I leave my toe nails bare most of the time. However, this routine can be done on your toe nails as well.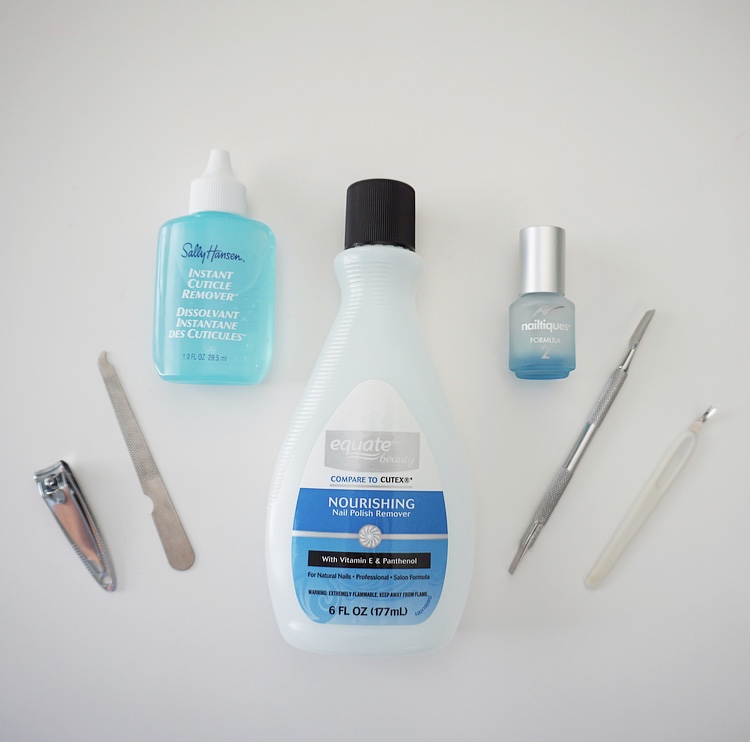 Your nails are like jewels, don't use them like tools.
Nail Care Routine
Below is my nail care routine broken down step by step. Be sure to read thru to the end where I share a video of me doing my nail care routine.
Step One: I start by washing my hands with soap and water. I start by doing this to make sure that there isn't any dirt underneath my nails.
Step Two: I use nail polish remover to remove the clear coat that I have on my nails. I will usually put nail polish remover on my nails once. Then I will go back through my nails a second time with the nail polish remover. To make sure that I don't have any lingering nail polish on my nails.
Step Three: I put  Sally Hansen Cuticle Remover on my nail beds. I will rub it in and let it sit for about a minute or two. The cuticle remover feels like a watery gel on your nails at first. But then it will dry as you are rubbing it in and or after a minute or so.
Step Four: I use a Cuticle Pusher and push back my cuticles. Do not rush thru this step, definitely take your time. You will appreciate how your nail beds look if you are diligent when pushing back your cuticles.
Step Five: I use a Cuticle Trimmer to cut my cuticles. Be careful not to cut too deep into your cuticles. If you do cut too deep, don't worry. It's not the end of the world. As you continue to do your nails you will get better at it.
Step Six: I have trimmed my cuticles. I use a Nail Clipper to cut my nails and a Nail File to file my nails into a square tip with round edges. When I cut my nails I will cut them a little bit longer then the length that I want. Then with the nail file, I will file them down to the length that I want.
Step Seven: I will wash my hands with soap and water one last time before I paint my nails. I do this to make sure that I remove the remaining nail polish remover and cuticle remover that might still be on my nails. While I am washing my hands, I will also take this time to feel my nails for any sharp edges that I might need to correct before painting.
Step Eight: I put two coats of Nailtiques Formula 2 on my nails.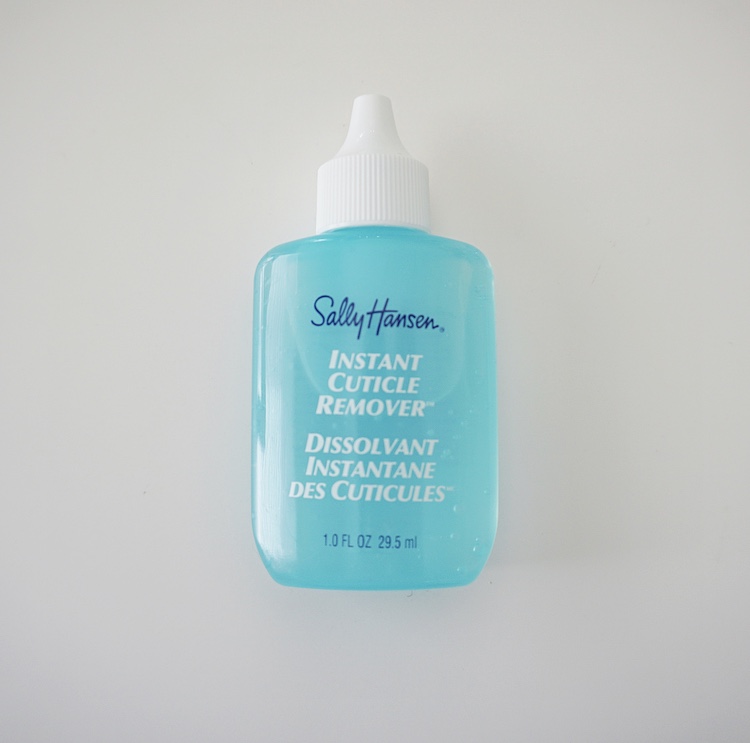 Your hands and feet never take a day off so take care of them.
Nailtiques Nail Polish
Previously, I could only grow my nails out to a certain length before they began to break. It was not until I discovered Nailtiques Formula 2, at the drug store that my nails stopped breaking. It strengthens my nails to the point where they no longer break. Also, I'm able to grow them out longer than I have ever been able to before. My nails have grown out to half of an inch and they could grow out longer if I would let them. But I choose to keep them at this length. The Nailtiques Formula 2 is a bit expensive for a small bottle. But I promise you, if you make the initial investment, you will not regret it.
DISCLAIMER
Please note that some of the links above may be affiliate links, and at no additional cost to you, I earn a commission if you make a purchase. I only recommend products and companies that I use and the income goes to supporting this blog.
Watch On YouTube
I filmed my nail care routine on my YouTube channel to compliment this blog post. If you want to watch me do my nail care routine step by step then click the link below. Don't forget to "Like" this video and "Subscribe" to my YouTube channel. So you can keep up with my latest videos. I upload new videos every Sunday and Thursday. 
I hope you enjoyed reading this blog post, how to get healthy strong nails. If you have any questions feel free to comment down below. If you would like to read about some of my other routines. Then see these other posts, My Daily Skincare Routine, My Everyday Makeup Routine, and My Weekly Cleaning Routine.
Shop The Post:

Digiprove © 2016-2022