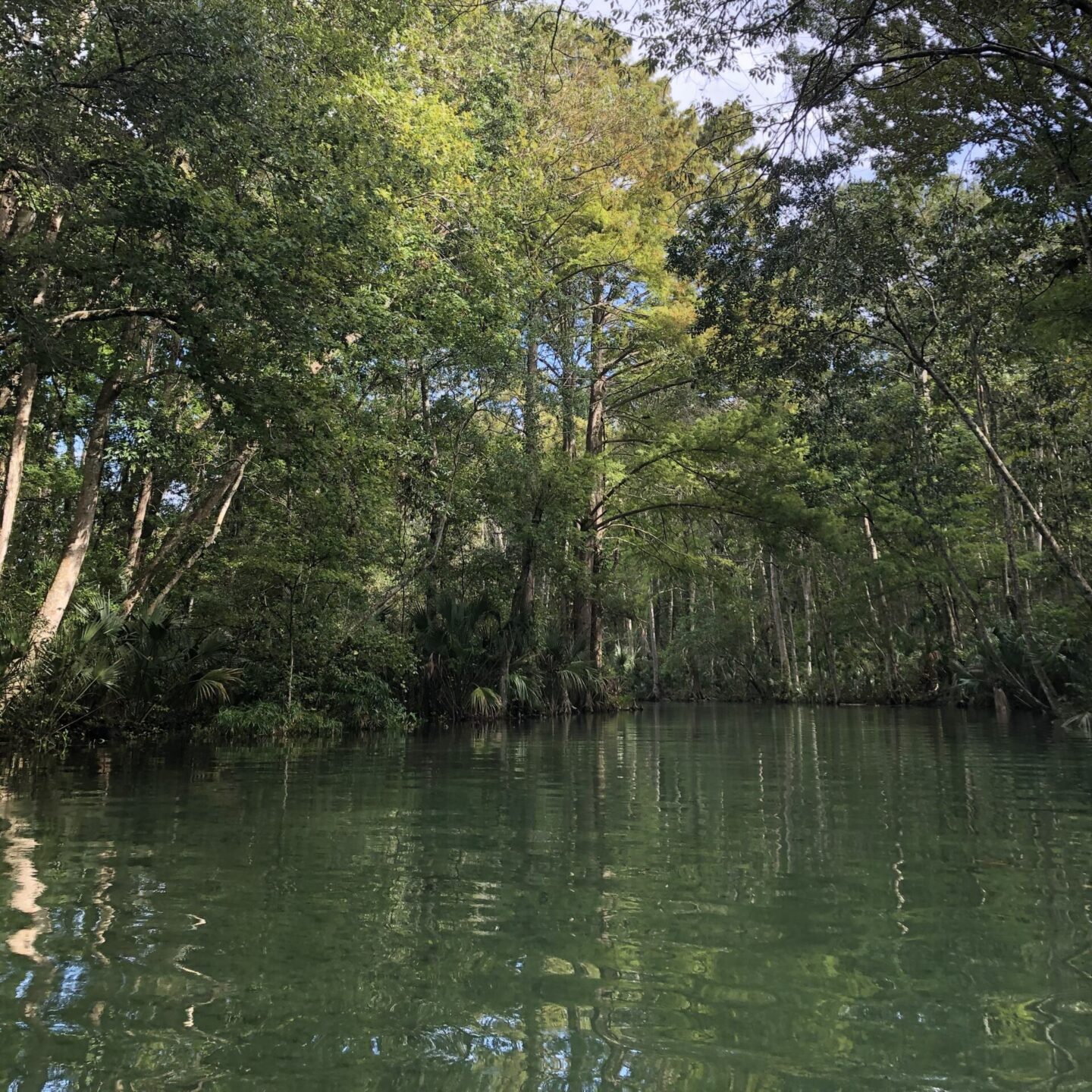 Yesterday, I went kayaking in Weeki Wachee Springs. I've kayaked here once before, but that was back in high school. I forgot how much I loved kayaking. What I enjoyed most about this experience was kayaking alongside manatees.
Kayaking In Weeki Wachee Springs
The Weeki Wachee River flows 12 miles westward from Weeki Wachee to the Gulf of Mexico. The Weeki Wachee River got its name from Seminole Indians. Weeki Wachee means "little spring" in their language. Along the river, it is said that you can encounter manatees, otters, shore birds, and a variety of fish. Besides getting a great upper body workout in, I was most looking forward to seeing a manatee.
The Kayak Shack
I went to the Kayak Shack to rent my kayak. Its located right on the Weeki Wachee River. The Kayak Shack is open from 8am – 5 pm, seven days a week. They have a variety of vessels that you can choose from (single kayaks, double kayaks, stand up paddle boards, and canoes). They only have one rule, to be back before 5pm or pay a late fee. I arrived late in the afternoon around 2pm. After signing a waiver and paying $30.00 to rent a single kayak, I was ready to go. I liked that they were located right on the river and that I didn't have to pay for parking. I literally parked my car, signed a waiver, rented a kayak, and was on the river in less than 10 minutes.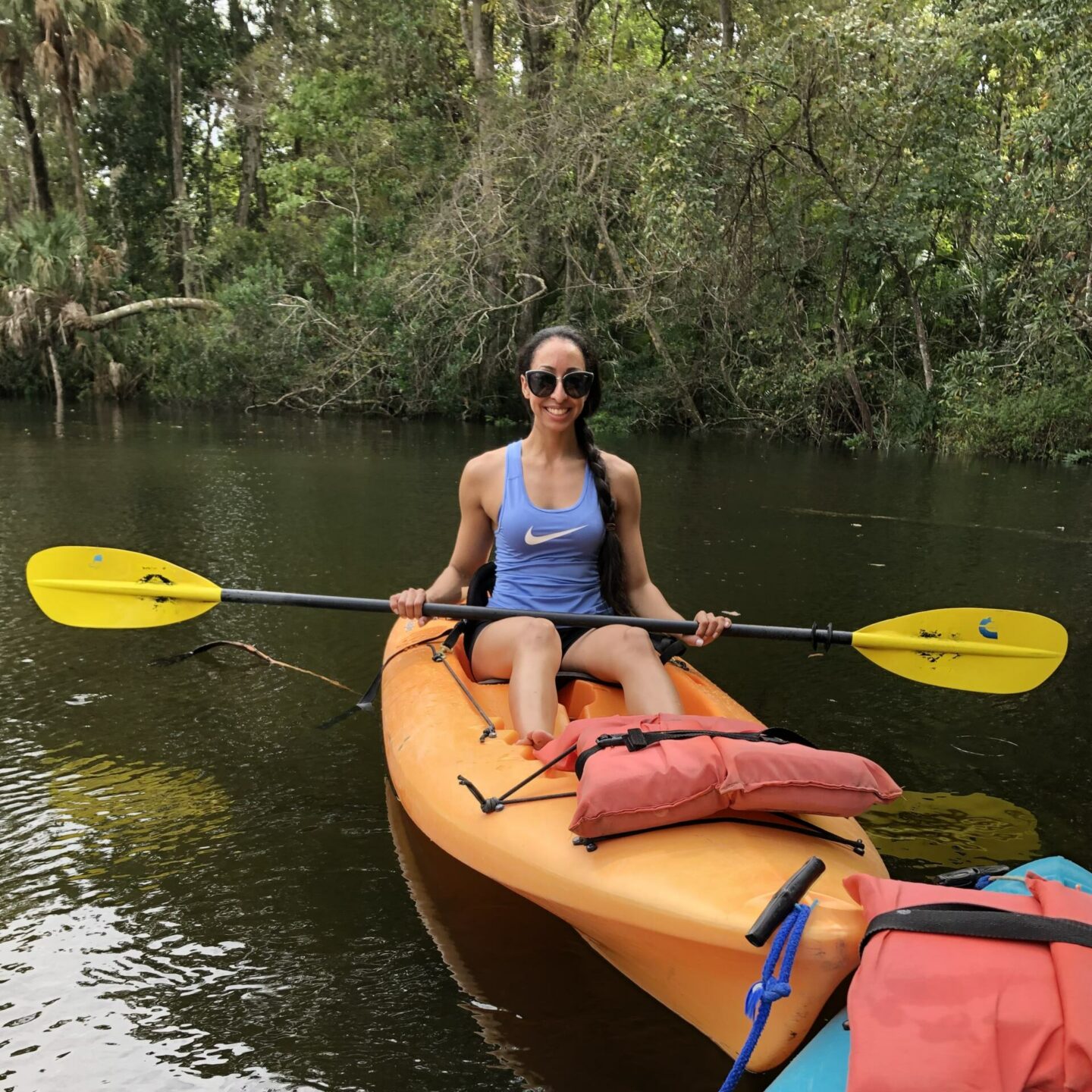 Kayaking With Manatees
As I was kayaking, I came across a turtle sun bathing on a tree branch. I tried to get a photo of it, but as I got closer. I ended up spooking it and it fled into the water. Soon after I met three very friendly ducks that were searching for food. They looked identical from one another, like three peas in a pod. While I was taking photos of the ducks, I noticed something move past my kayak under the water.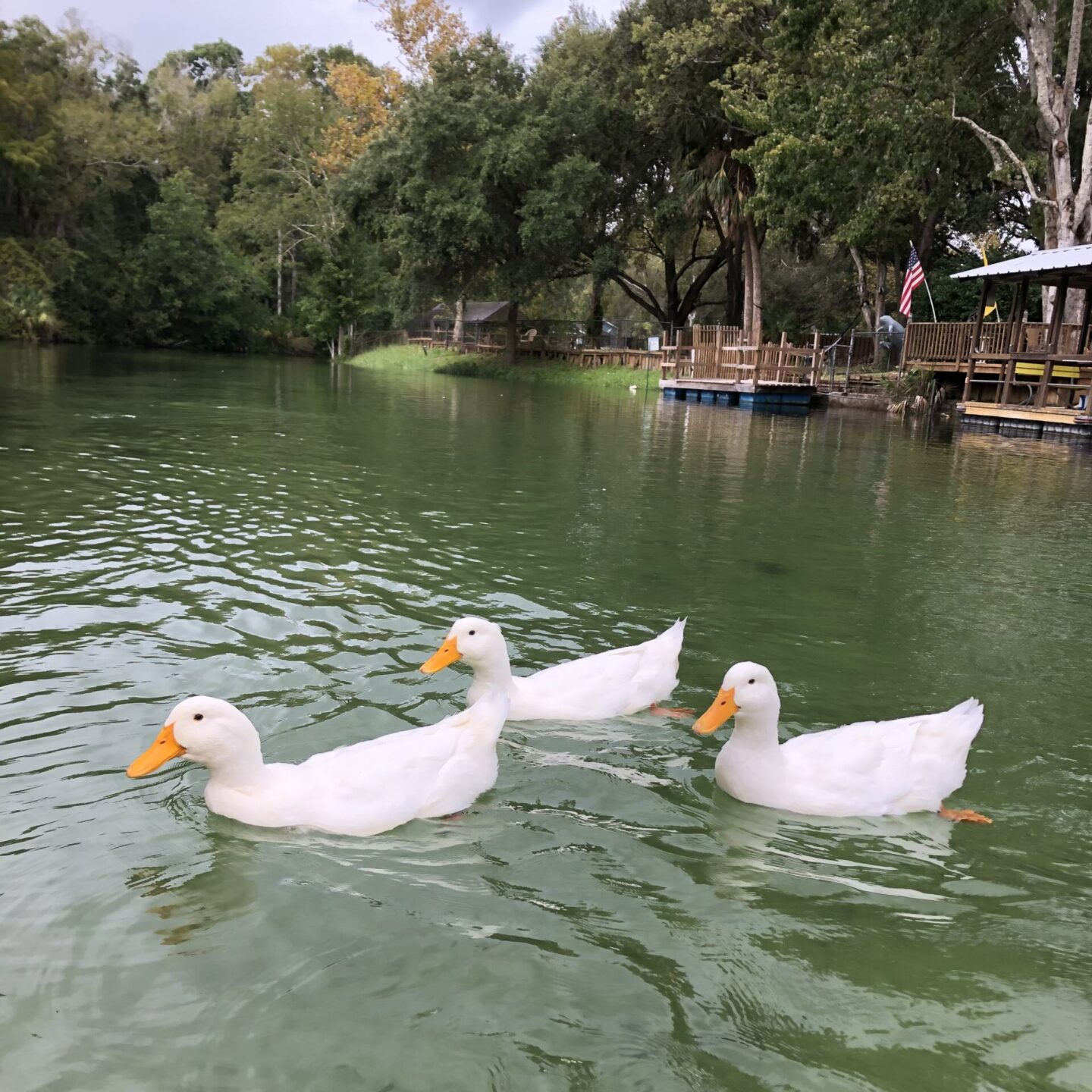 It was a manatee. I couldn't believe it at first. I was shocked that it took me by surprise. For some reason, I was under the impression that I would have been able to spot it from the surface a lot easier. It was a small manatee,  searching for food along the bottom of the river. It came up to the surface once and I was able to see its wrinkled face. As I continued to kayak along the river, I came across two other manatees. These were much bigger than the first one I saw. They appeared to be a pair by the way they swam next to each other. I stayed there a while watching them. After some time had past a third manatee appeared. I think it was the first one I had seen.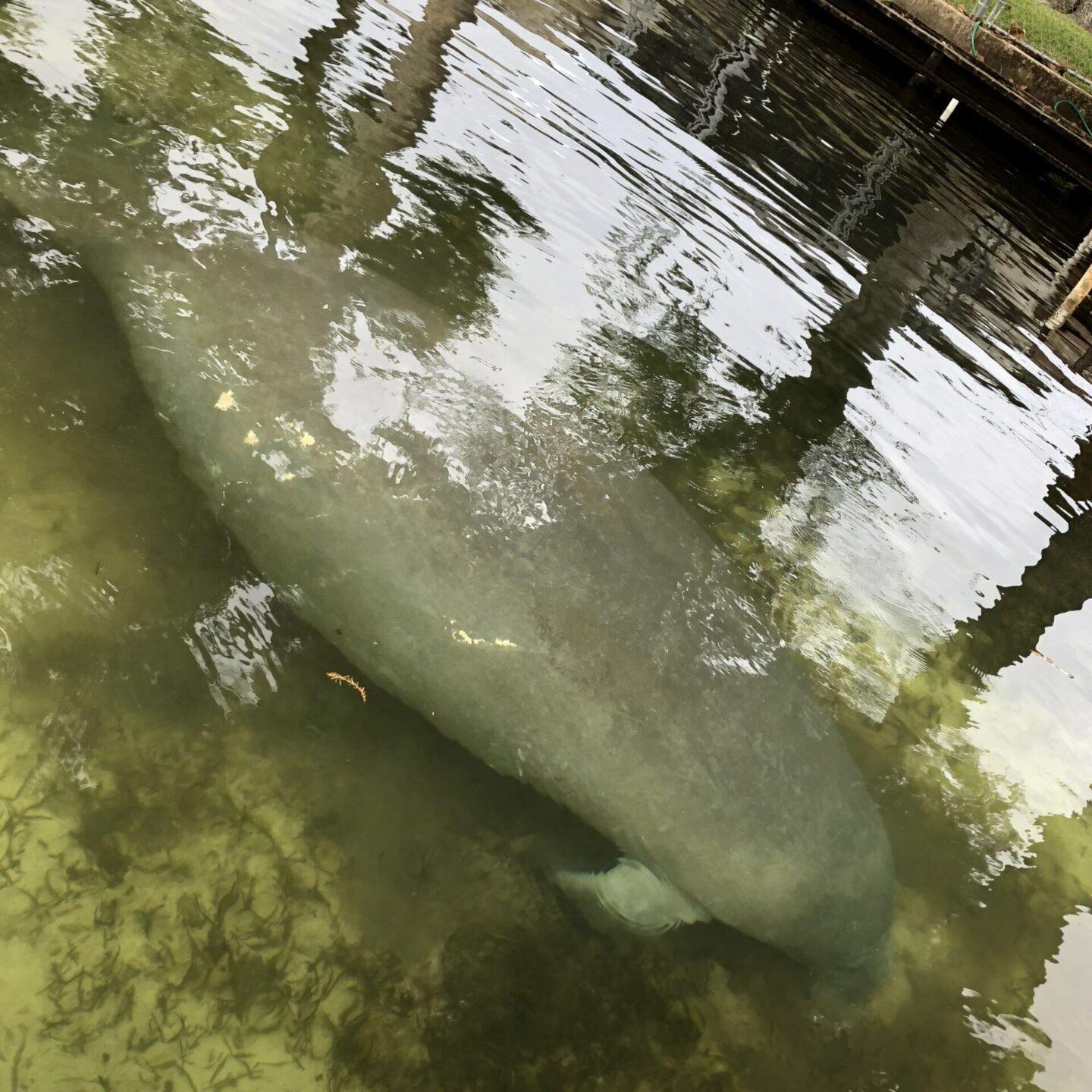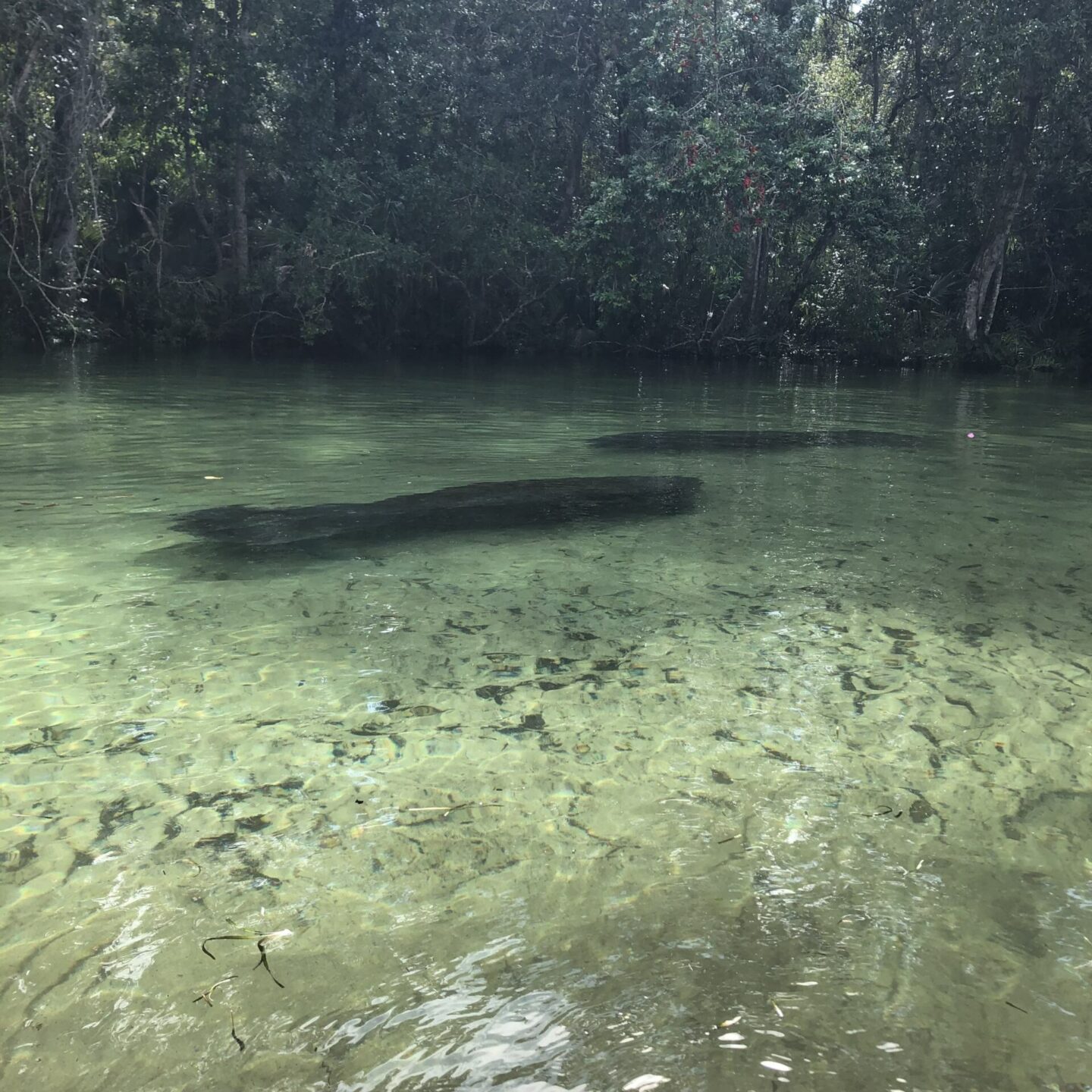 Weeki Wachee Rope Swing
When I first started kayaking up the river. I saw a rope swing hanging off a tall tree branch, in the corner 0f the first bend I came across. I knew I wanted to try it, but not right away. As I kayaked past it. I had decided that I wanted to try it on my way back. It was close enough to the entrance that afterwards when I went to return my kayak. I could dry off and change in my car before heading home. So that's exactly what I did. The water felt amazing. It was refreshing to cool off after kayaking for two in a half hours and head back home.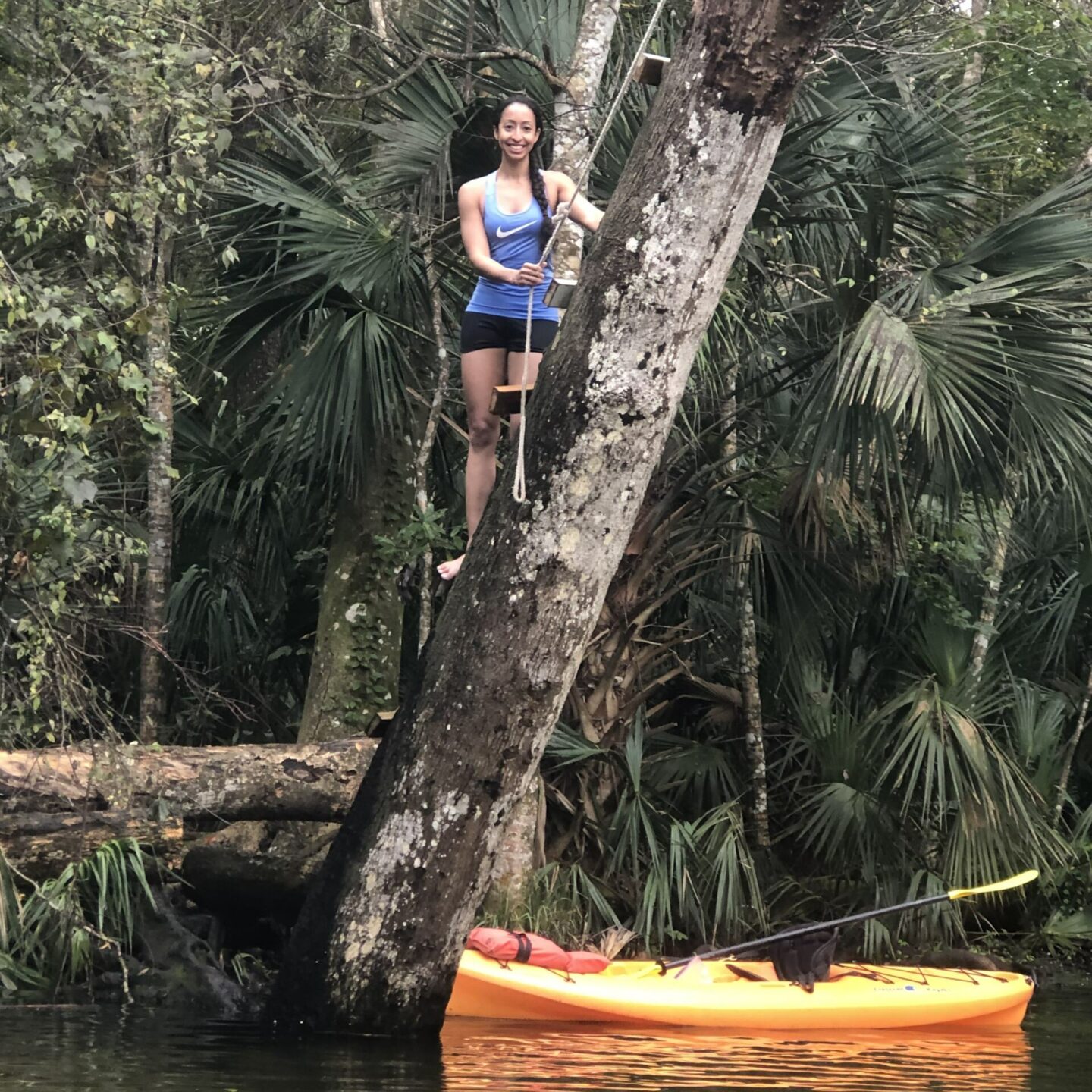 Overall, it was a great afternoon. I really enjoyed kayaking in Weeki Wachee Springs. If you are ever in the area. I highly recommend it. It is an adventurous, fun, and yet relaxing experience all in one. Not to mention it's a great way to spend the day in nature with all its wonders. I'd like to come back early one morning and kayak the entire river from start to finish. From what I was told, it takes six hours to complete. About four hours to go up and half the time to come down, since the current helps speed up the process.
I hope you enjoyed reading this blog post. If you have any questions feel free to comment down below.
Related Posts
For more of my kayaking adventures, see these other posts
Laguna Grande Bioluminescent Bay
The Paradisus Resort

Digiprove © 2019-2022