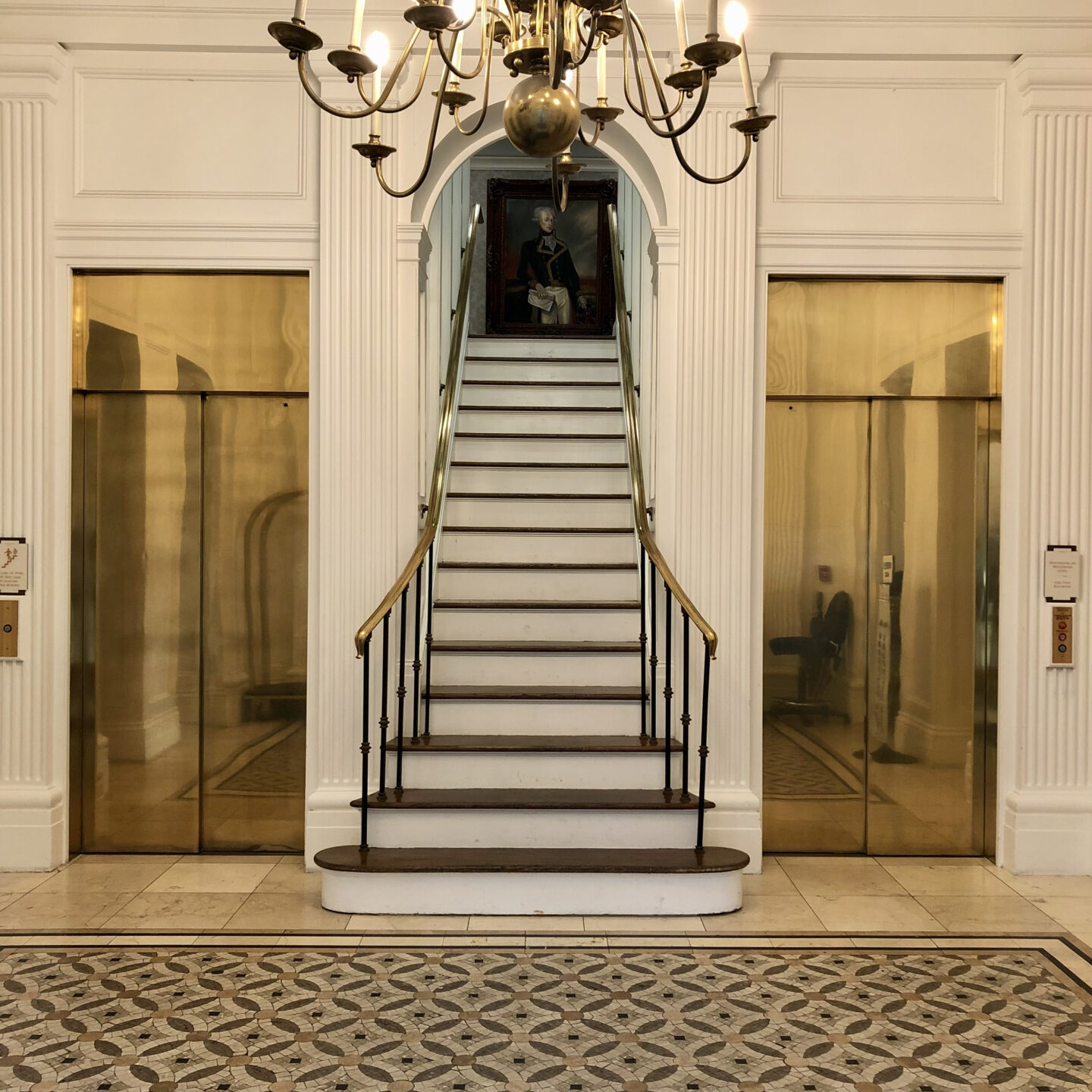 Inside The Lafayette Hotel
I spent a week in New Orleans, Louisiana and while I was there I stayed at the Lafayette Hotel. The Lafayette Hotel is a unique historic boutique hotel in New Orleans, Louisiana. I love staying at boutique hotels when I travel for their personalized service, unique ambiance, and luxury accommodations. The Lafayette Hotel had all of the above.
Hotel Entrance & Lobby
One of the main reasons, why I booked the Lafayette Hotel has a lot to do with the aesthetics of the hotel entrance, lobby, and room.  Another reason why I booked the Lafayette Hotel, is because it is located within walking distance of the French Quarter.
King Bed Deluxe Room
Check in is usually at 4PM. However, I arrived early in the morning around 10AM. I wasn't expecting for them to have a room ready. But to my surprise, they had a room ready for me to check into. I was able to get settled in my room and then go out and explore New Orleans right after. It was perfect. If your room is not ready upon arrival, they will store your bags, and call you when your room is ready.
I reserved a King Bed Deluxe Room for my stay. My room had a view overlooking St. Charles Avenue. I was able to see the St. Charles Street Car during my stay. The room also came equipped with the basic amenities a desk, coffee maker, refrigerator, safe, iron, and, hair dryer.

Hotel Staff
The hotel staff was absolutely amazing. If I needed anything they were quick to act and accommodate my request. Since I was staying for a week. I called the front desk and requested additional hangers be sent to my room. The bellman delivered the additional hangers to my room shortly after I called.
I also informed them that the shower head in my bathroom was leaking. They offered to move me into another room. But I didn't want to bother since I was already settled into my room. However, I just wanted to make them aware of it. They put in a maintenance request and thanked me for informing them.
Throughout my stay I got to know the members of the hotel staff by name. They genuinely wanted me to enjoy my stay at the hotel. Not only that but they were also interested in my trip to New Orleans. They made suggestions of places I should go, what I should see, and where to eat. All of their suggestions were sound and I acted on many of them.
Amenities & Accommodations
The Lafayette Hotel had a lot of the amenities and accommodations that you would typically find at a hotel. All but two. They did not offer breakfast or have a gym. These are two really important accommodations that I think most guests look for in a hotel when they travel. I knew that they didn't offer both when I booked the hotel for my stay. And I booked it anyways and I'll tell you why.
One of the many things that New Orleans is known for is its cuisine. With that said, I looked forward to eating out for every meal. I didn't mind that the hotel didn't offer breakfast. They do have a restaurant on the first floor called Desi Vega's Steakhouse. However the dress code is business casual. They do not allow flip-flops, t-shirts, sweat shirts, sweat pants, or ripped jeans.
As a Personal Trainer, yes I typically look to stay at a hotel that comes equipped with a gym. So that I can get in a workout like I would at home. However, I knew that I would be doing a lot of walking in New Orleans. So I didn't plan on working out during my stay. I was actually looking forward to taking time off from the gym.
Checking Out
It was bittersweet checking out from the hotel. Because I had stayed there for a week it almost felt like home. Check out was at 11AM. My flight home wasnt until 8PM. With that said, I checked out at 11AM and had them store my bags until I returned and left for the airport later that day. They do not provide shuttle service to and from the airport. So keep that in mind when you arrive and depart. I used Uber to get to the hotel and to leave for the airport.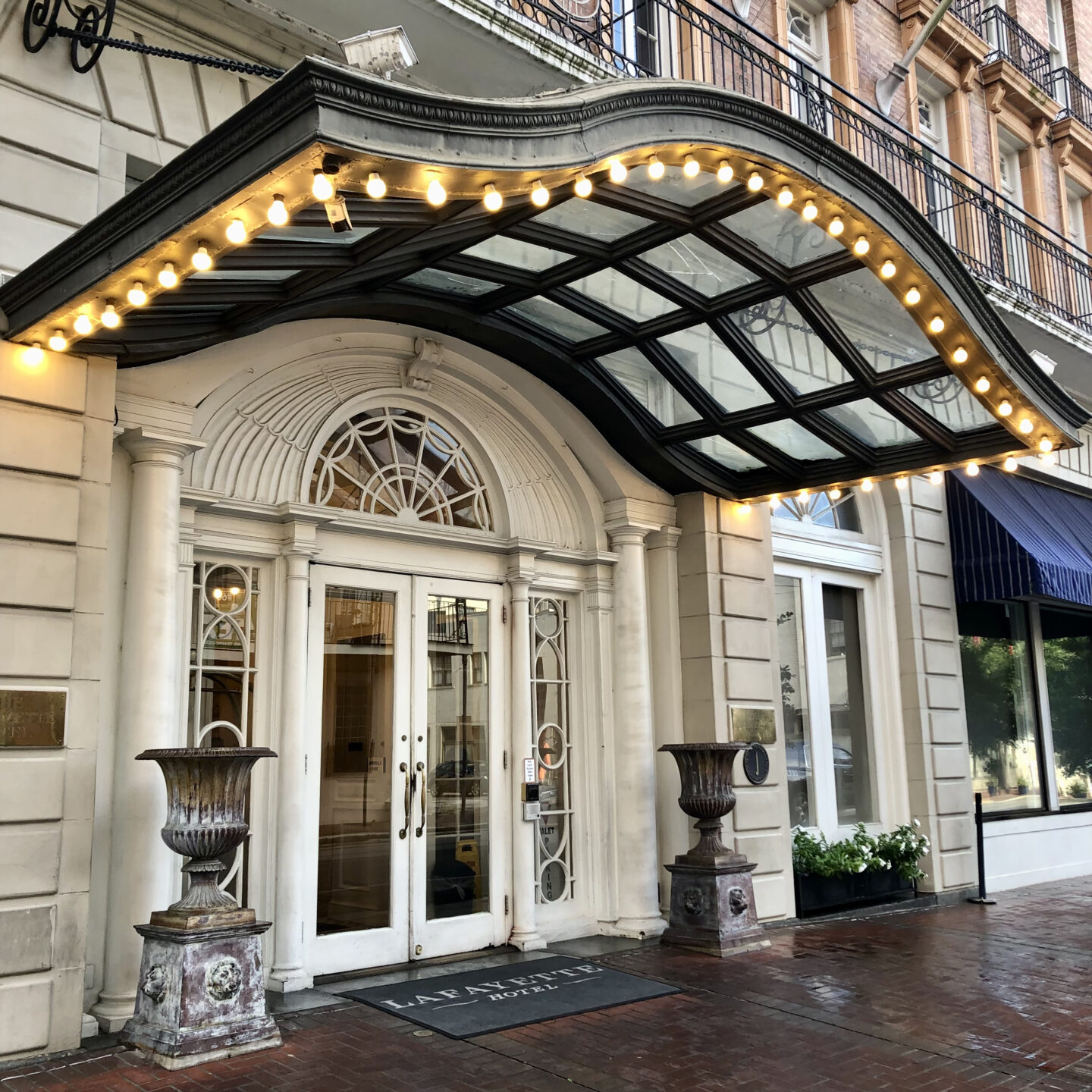 If you're planning a trip to New Orleans, Louisiana and want to stay at a boutique hotel. Then book the Lafayette Hotel I highly recommend it. I hope you enjoyed reading about my stay at the Lafayette Hotel. If you have any questions feel free to comment down below.
If you are interested in reading about other boutique hotels that I have stayed at. Then see these other posts The Frederick Hotel and The Hotel El Convento.

Digiprove © 2023