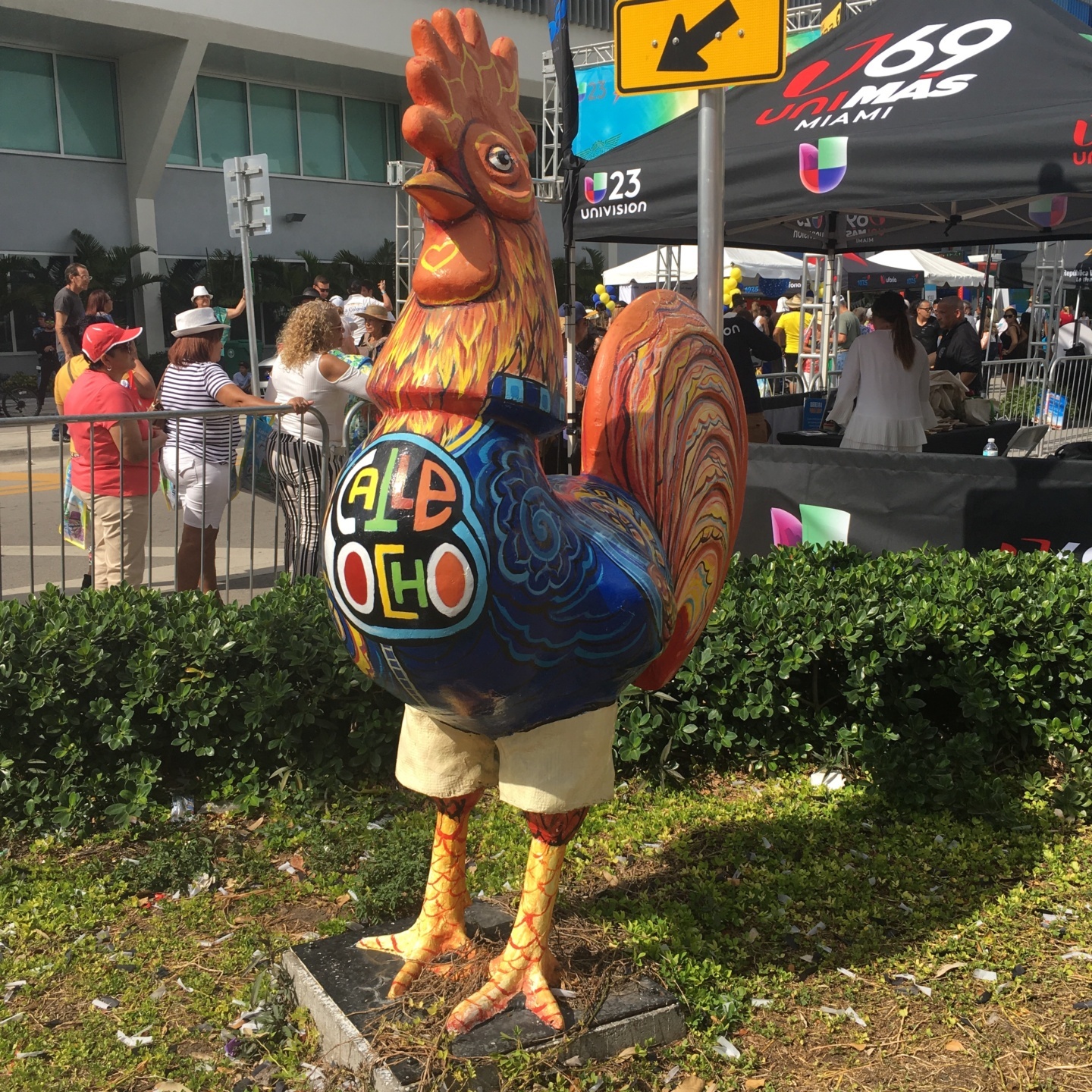 Calle Ocho Music Festival
I had so much fun at Calle Ocho Music Festival in Miami. For those of you that are not familiar with Calle Ocho its an outdoor hispanic music festival in Miami. Calle Ocho in English means 8th street, it is named that because the festival is on 8th street in Little Havana, Miami. I went a couple of years ago and so this was my second time going. The festival took over 20 blocks and had twelve stages in total. I wore a crop top with the Puerto Rican flag on it, a pair of blue jeans and white chucks.
Parking
Parking was first come first serve. You could park along the streets around the festival or find locals selling parking spots at their homes. Luckily, I found a woman who was selling parking spots out of her backyard that was gated. She charged $10.00 which was fairly cheap. I saw signs for $20.00 in other spots.
When I went to Santa's Enchanted Forest, my friend Kelly showed me how you can save your location on the iPhone. I saved the location where I parked my car so that I could find my way back. Thanks Kelly!!! I also took a photo of the cross streets just in case. You never know.
If You Like Pina Coladas
I learned my lesson from Gasparilla, another outdoor festival, and brought hand sanitizer with me. I'm so glad that I did because I ordered a Pina Colada in a pineapple shell and my hands got sticky from holding it after a while.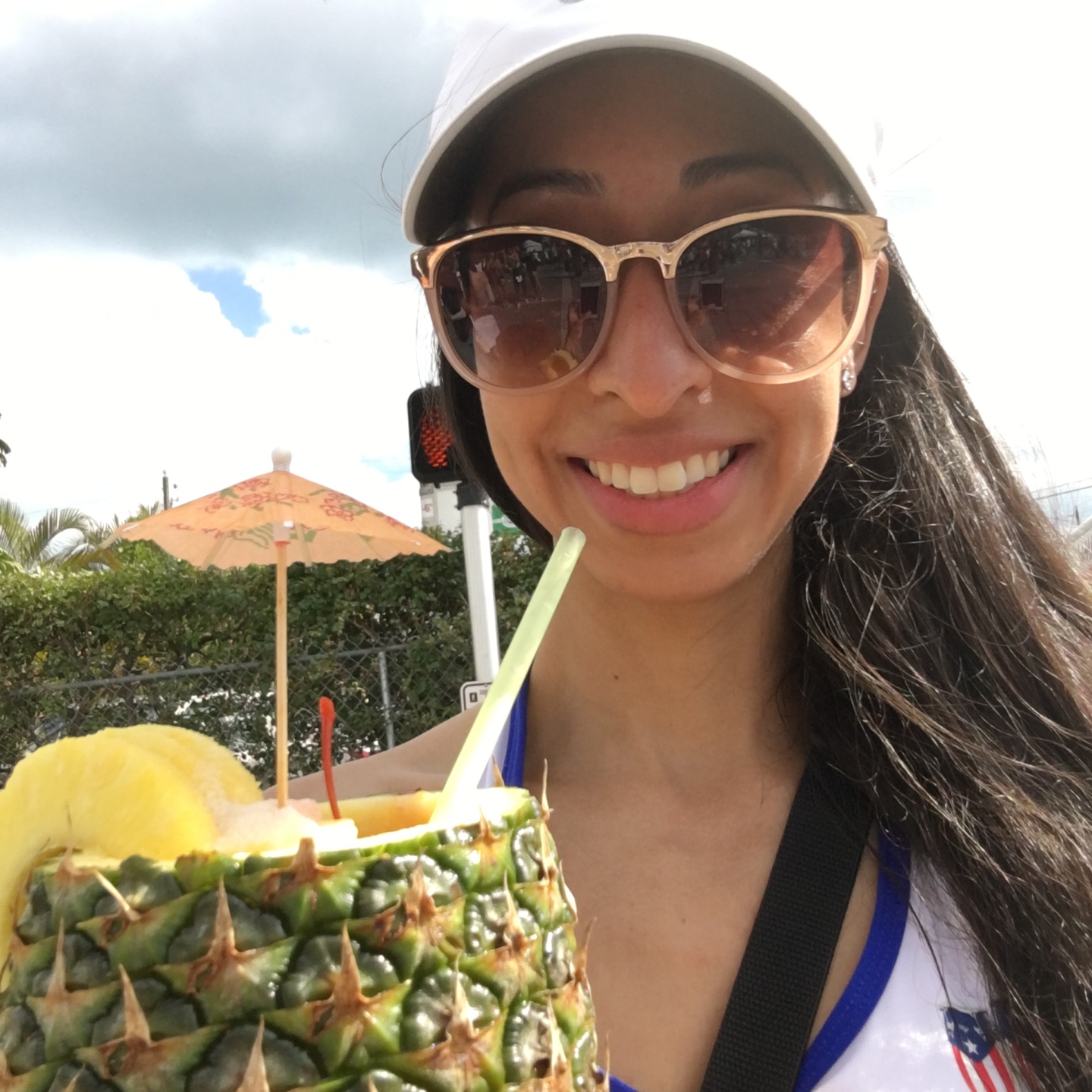 Locals
As you walked up and down the blocks you would see people holding exotic animals like snakes and monkeys. For a tip you could snag a photo with these creatures. You would also see locals dressed up in costumes. This guy was dressed up in this crazy colorful get up that I couldn't help but get a photo.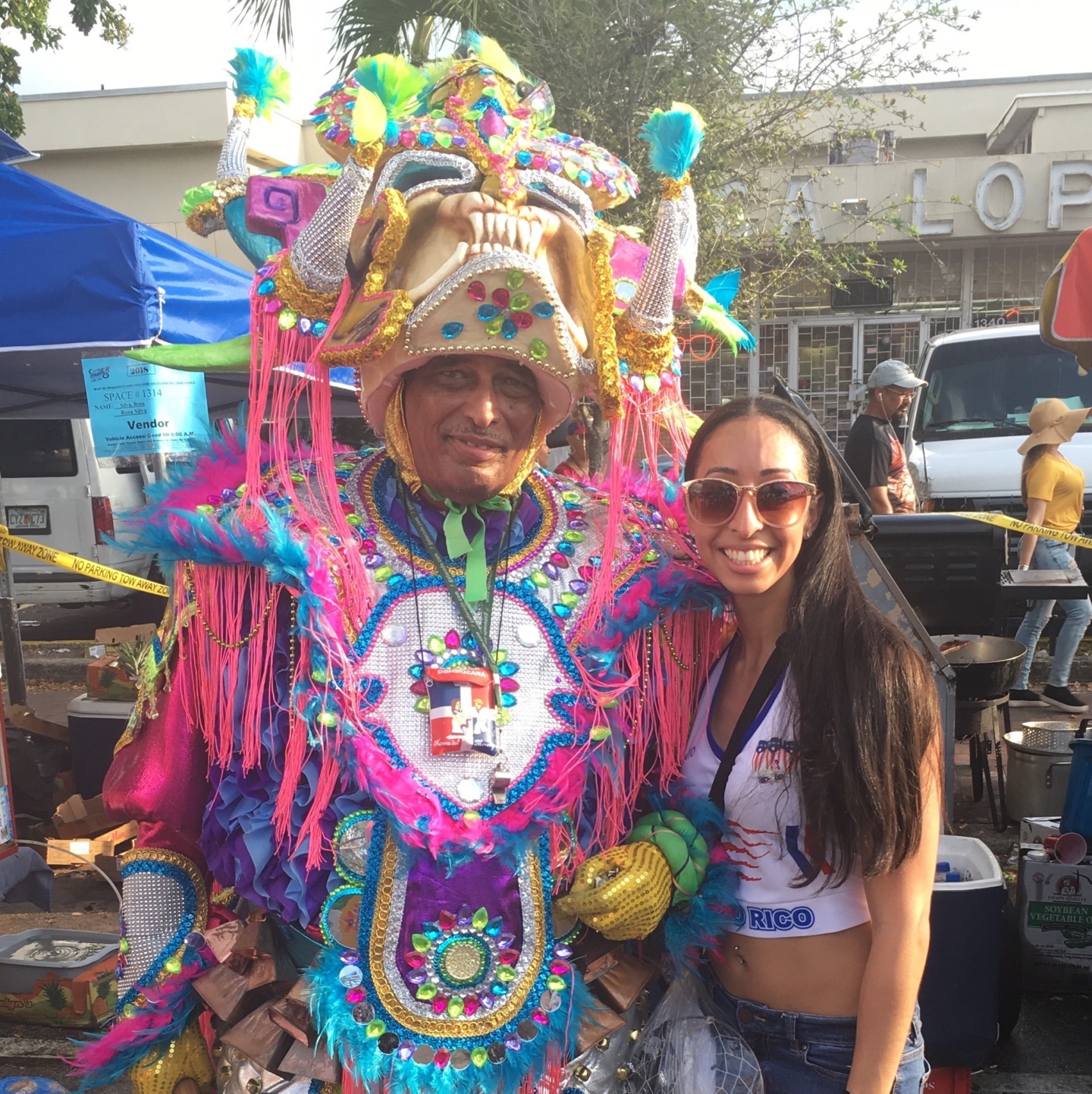 Performers
When Jowell y Randy hit the stage the whole crowd went wild. They performed "bonita" and the crowd basically sang the song and they just chimed in from time to time. It was insane. Literally the whole vibe of the crowd changed immediately and everyone was jumping up and down, had their hands in the air, and phones out filming.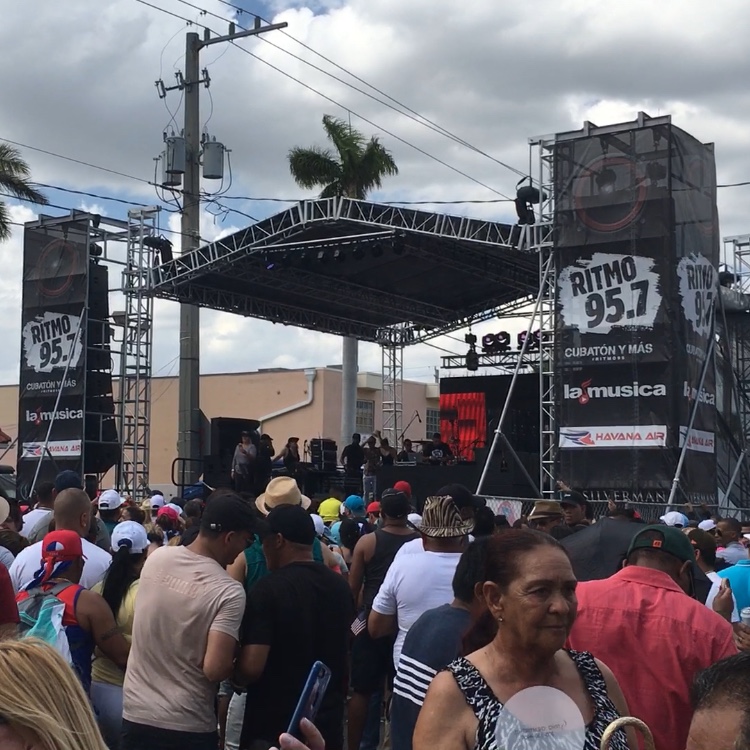 Chyno Miranda (formerly from the latin pop duo Chino & Nacho) performed his greatest hits, which I didn't realize he had so many. Out of the songs that he played my favorite were "Quedate Conmigo" and "Nina bonita".

Overall, I throughly enjoyed spending the day in Miami at Calle Ocho. I will definitely be going again next year. It was nice to be surrounded by fellow latinos, watching people enjoy themselves, dancing in the middle of the street to salsa. Basically, living and enjoying life the way that we were meant to.
What To Bring?
The following are things that I would recommend you wear and or bring with you if you plan on going to Calle Ocho.
Comfortable Shoes: Wear comfortable shoes. Earlier I mention that the festival was over 20 blocks long. You are going to be walking a lot and or dancing when the performers are on stage. I wore chucks, you can never go wrong with a pair of chucks.
Sunglasses: No explanation needed. We live in South Florida.
Hat: Again, no explanation needed. We live in South Florida.
Hand Sanitizer: For before or after you eat if you end up buying food while you are there. Not to mention if you stop by the restroom, hand sanitizer can come in handy.
Cash: Be sure to bring cash with you. There are a ton of vendors out selling food, drinks and novelties.
I vlogged while I was at the Calle Ocho Muscle Festival for my YouTube channel. If you want to experience Calle Ocho for yourself then click the video below.
Don't forget to "Like" this video and to "Subscribe" to my YouTube channel.  So you can keep up with my latest videos. I upload new videos every Sunday and Thursday. I hope you enjoyed reading this blog post. If you have any questions feel free to comment below.
Related Posts:
For more outdoor concerts and festivals see these other posts;
The Florida Renaissance Festival
Sunfest Music Festival
The Gasparilla Pirate Festival
Freshfest

Digiprove © 2018-2022