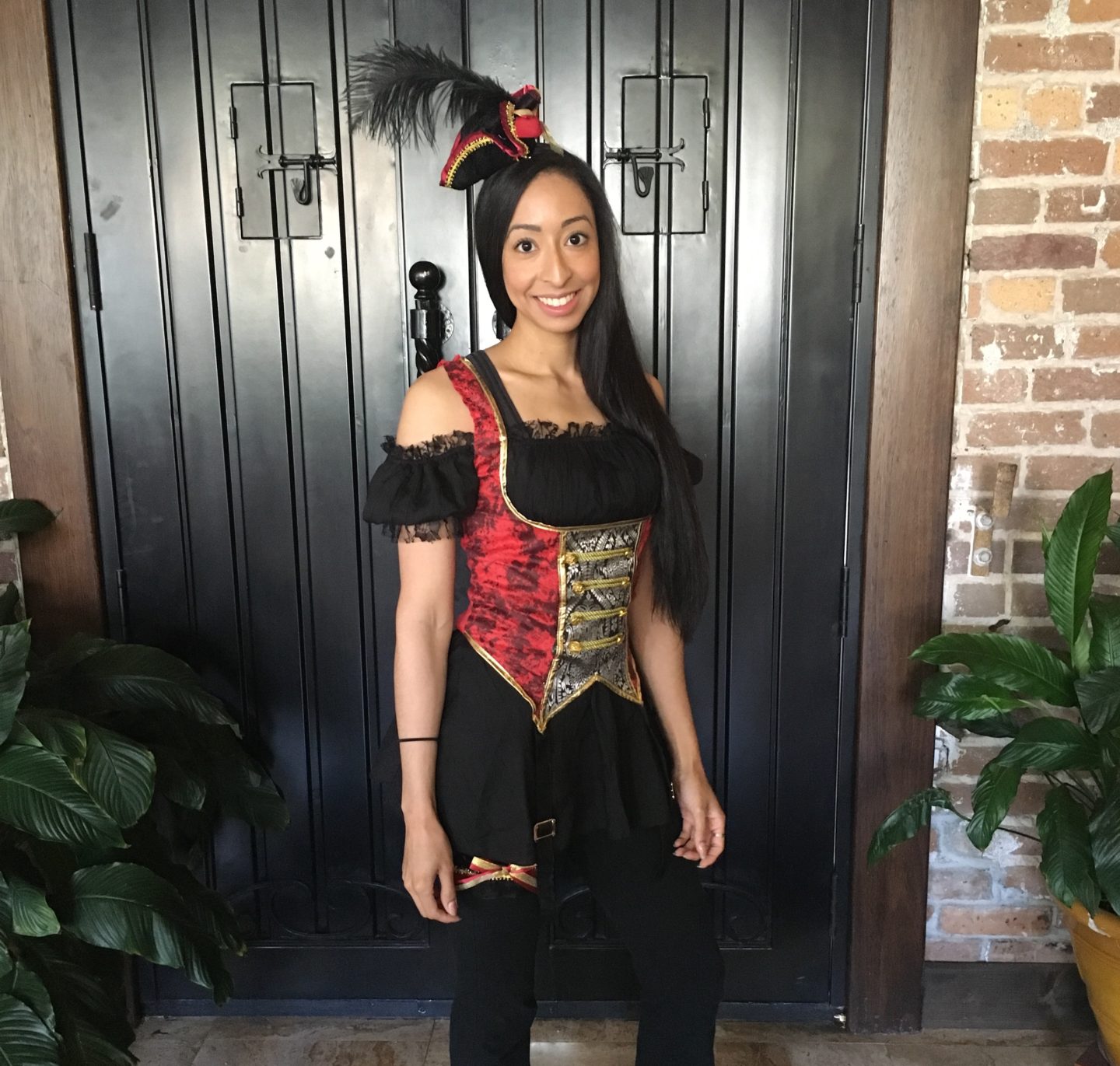 The Gasparilla Pirate Festival
I had the pleasure of going to the Gasparilla Pirate Festival this weekend and I had so much fun. Gasparilla is a large pirate parade held in Tampa, Florida. It is hosted by a group of pirates known as the "Ye Mystic Krewe of Gasparilla".  It celebrates an old legend of Jose Gaspar (Gasparilla) a Spanish pirate who supposedly use to operate in southwest Florida back in the 1800s. Every year in late January the pirates do an "invasion" and take over the bay area from bayshore boulevard into downtown. Once in downtown the "Ye Mystic Krewe of Gasparilla" demands the key of the city from the mayor and then celebrate their victory throughout the streets of Tampa.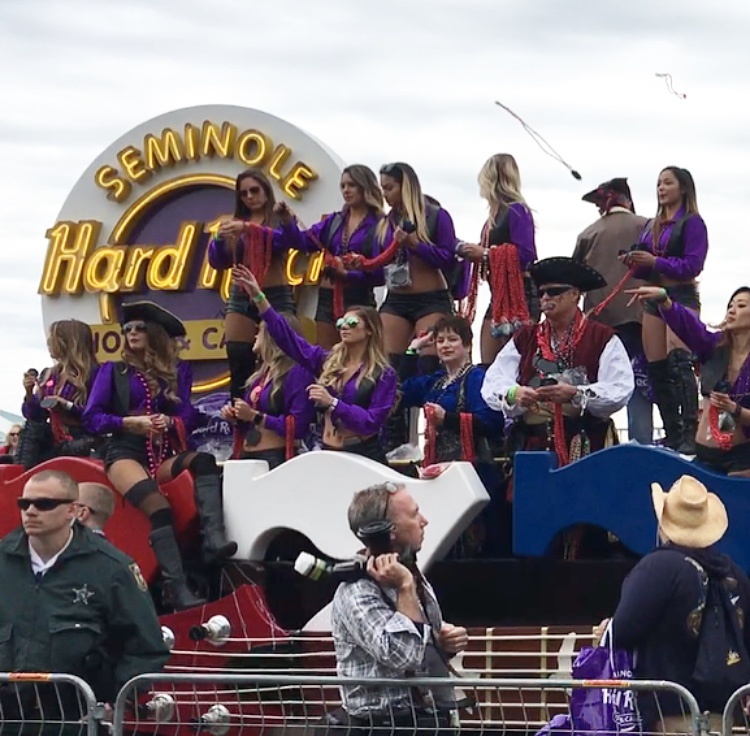 The Gasparilla Parade
As you watch the parade you will see a bunch of floats decked out from the local businesses. The people riding the floats will throw out souvenirs and beads to the crowd. I went dressed as a Pirate Lassie and had a blast. I went with a group of friends and we all got there really early in the morning to beat the crowds and to get a good spot to see the parade. Never have I ever drank so early nor all day for an event like I did for this.
Also I used a porta potty for the first time…It's not as exciting as you would think. Luckily one of the girls from our group brought some toilet paper and hand sanitizer. If you are ever in Tampa during late January I suggest you check out the Gasparilla Parade. There is a children's parade, a day parade, and a night parade. You won't regret it.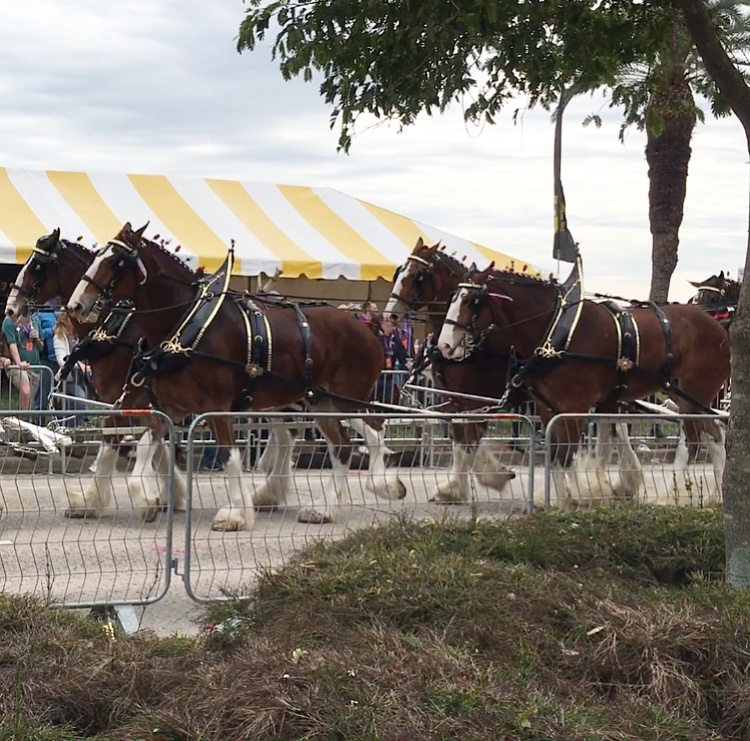 What To Bring?
The following are things that I would recommend you bring if you plan on going to Gasparilla.
Comfortable Shoes: Wear comfortable shoes. You are going to be standing and walking around a lot and people are most likely going to step on your feet once the parade begins and they start throwing beads.
Sunblock: If you plan on spending the day at the parade I suggest you put on some sun block and bring it with you to reapply. A good friend of mine got burnt pretty badly.
Sunglasses: Depending on the weather it happened to be really cloudy and cold this weekend so I didn't bring mine but some years I've heard it can get really hot out.
Water: A majority of the people at this event are intoxicated and drinking, I would bring water to steer clear of the mark ups from vendors, avoid getting dehydrated, and pace yourself between drinks.
Snacks: If you are going to spend the day there I would bring snacks to hold you over between drinks and meals. There are going to be long lines for both.
Toilet Paper: There were a lot of porta potties available. However, once the festivities start, the lines get really long. You may not be lucky enough to have toilet paper in your port pottie. A friend of mine brought a ziplock bag with toilet paper and hand sanitizer. The thought didn't even occur to me and I was beyond thankful (I have a really small bladder, lol)
Hand Sanitizer: This goes hand in hand with the toilet paper, or if you spill your drink on your hands and or for when your done eating your funnel cake.
Sweater: Depending on the weather this is optional. It happened to be in the 60s this weekend so it was really cold.
Cash: There are a ton of vendors out selling pirate accessories, food, and drinks. Be sure to bring some cash with you for a quick exchange.
I hope you enjoyed reading this blog post. If you have any questions feel free to comment down below.
Related Posts:
For more outdoor festivals see these other posts;
Calle Ocho Music Festival
Sunfest Music Festival
The Florida Renaissance Festival
Freshfest

Digiprove © 2017-2022