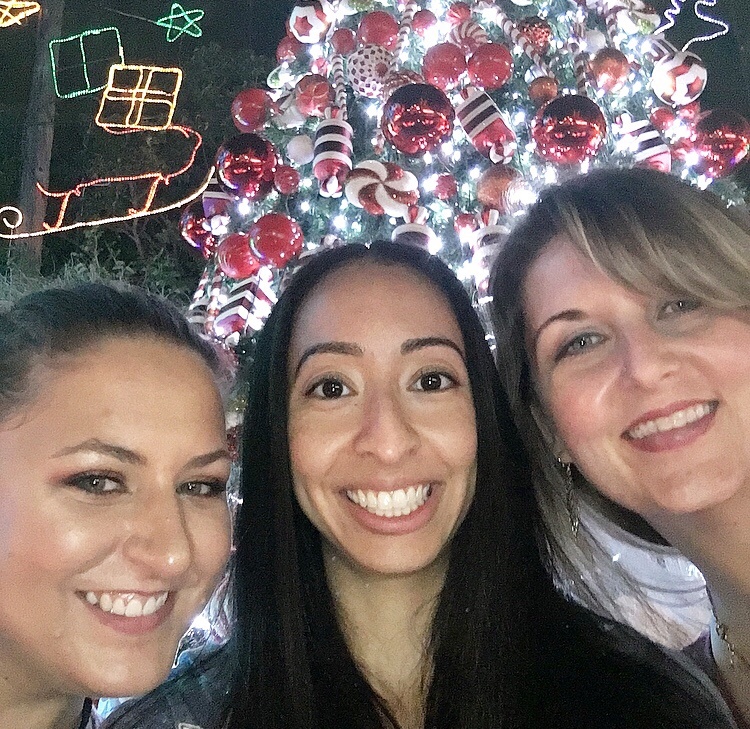 I went to Santa's Enchanted Forest last night with my two girlfriends Kelly and Crystal. Santa's Enchanted Forest is the world's largest holiday theme park. Featuring over a 100 rides, shows, games, and attractions. I've always heard about Santa's Enchanted Forest but I've never gone. This was my first time going and I am so glad that I did. It was definitly a sight to see.
Welcome To Santa's Enchanted Forest
When you first walked into the park they had a beautiful Christmas light display at the entrance. As you continued walking thru the park there were themed animated Christmas displays such as Santa's Circus, Santa's Casa De Salsa, and my personal favorite The North Pole Fitness.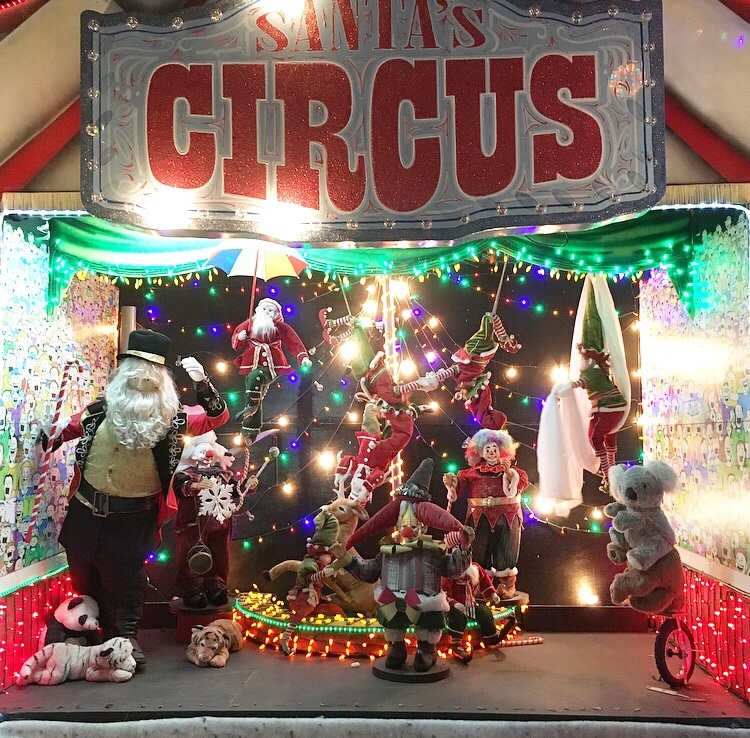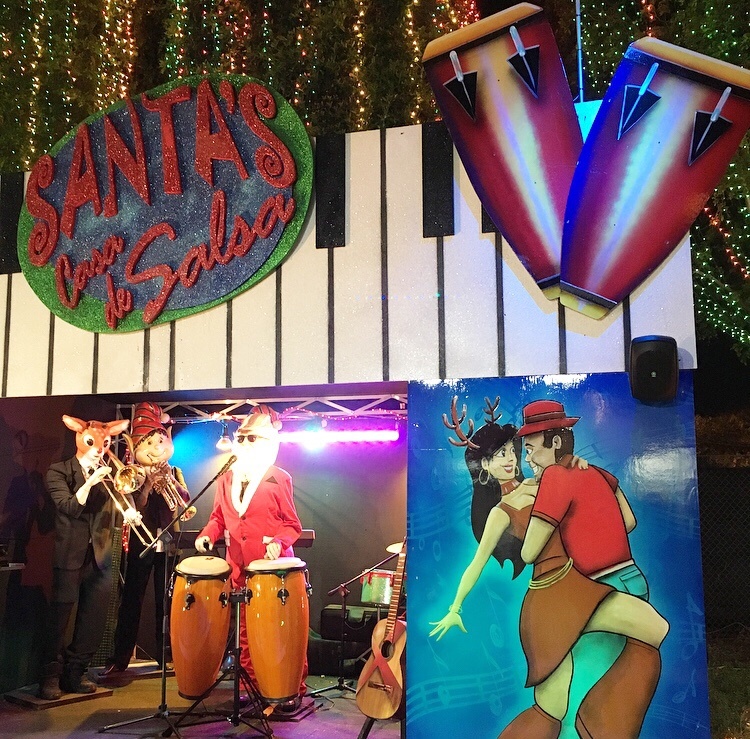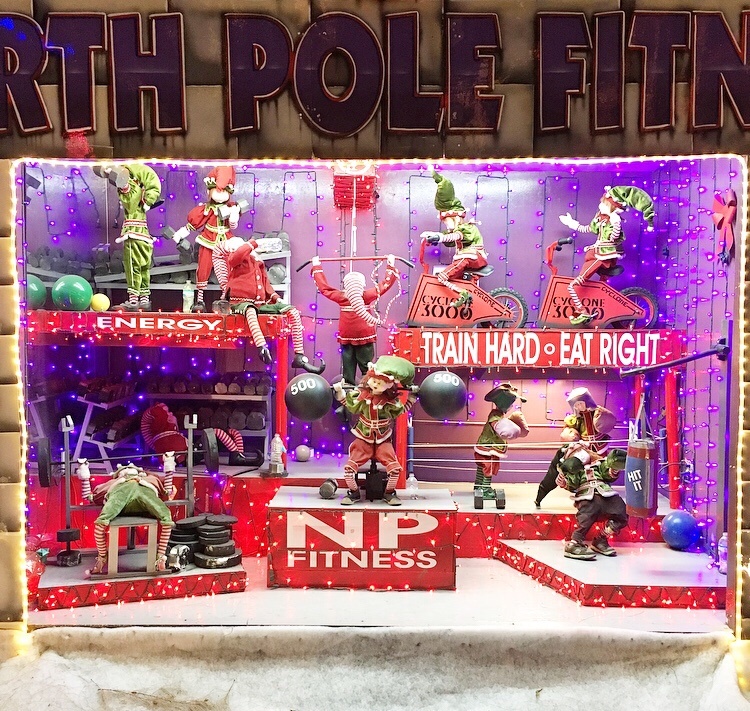 Ferris Wheel
We rode the ferris wheel to start and the view from the top was amazing. You could see the Miami skyline and all of the Christmas lights from the park down below. I didn't know this then but the ferris wheel we rode is the largest traveling ferris wheel in North America. Next, we rode a ride called the disko, where we sat down and the ride whirled around in a circle and from side to side. As we were walking around the park Kelly spotted this ride that looked like a spaceship. I don't know what it was called but when we got inside we leaned back on a platform, and the spaceship whirled around in a circle really fast that gravity took over.
Fried Oreos
I'm not a big fan of carnival food but I tried a fried Oreo and I think I'm in love. I was able to find this vendor that made fruit smoothies and had vegan guacamole with tortilla chips. That definitely hit the spot, you can never go wrong with guac.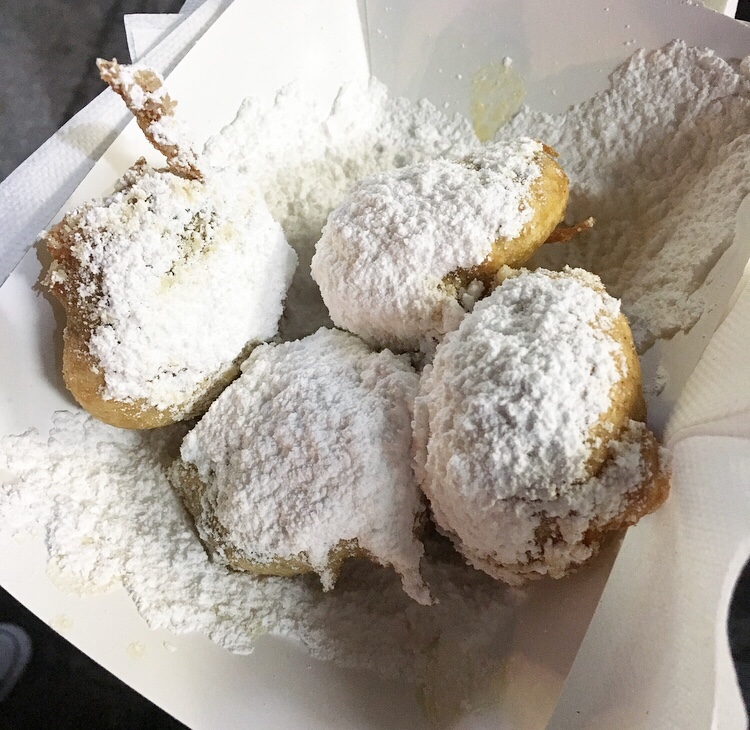 Overall I had a great time. I really enjoyed seeing the christmas lights, riding the Ferris wheel, and I have a new found appreciate for fried Oreos. I would definitely recommend checking out Santa's Enchanted Forest if you've never been.
Recommendations
If you plan on going to Santa's Enchanted Forest below are some suggestions that I have to make your trip that much more memorable.
Buy your tickets online. There was a long line to get tickets there. We bought our tickets online and were able to show our phones and I.D. at the entrance to get in.
I would recommend leaving early. You are going to run into traffic, its Miami. It's better you come to terms with this now than later. Also, parking is free, its included with your ticket.
Wear comfortable shoes, you are going to do a lot of walking. I wore a pair of chucks.
Most vendors accepted all major credit cards but not all of them did, I would bring cash. They had ATMs available all around the park.
If you want to see Santa's Enchanted Forest first hand then click the video below.
Don't forget to "Like" this video and to "Subscribe" to my YouTube channel. So you can keep up with my latest videos. I upload new videos every Sunday and Thursday. I hope you enjoyed reading this blog post. If you have any questions please comment below
Related Posts:
For more outdoor festivals see these other posts;
Calle Ocho Music Festival
Sunfest Music Festival
The Gasparilla Pirate Festival
The Florida Renaissance Festival
Freshfest

Digiprove © 2017-2022