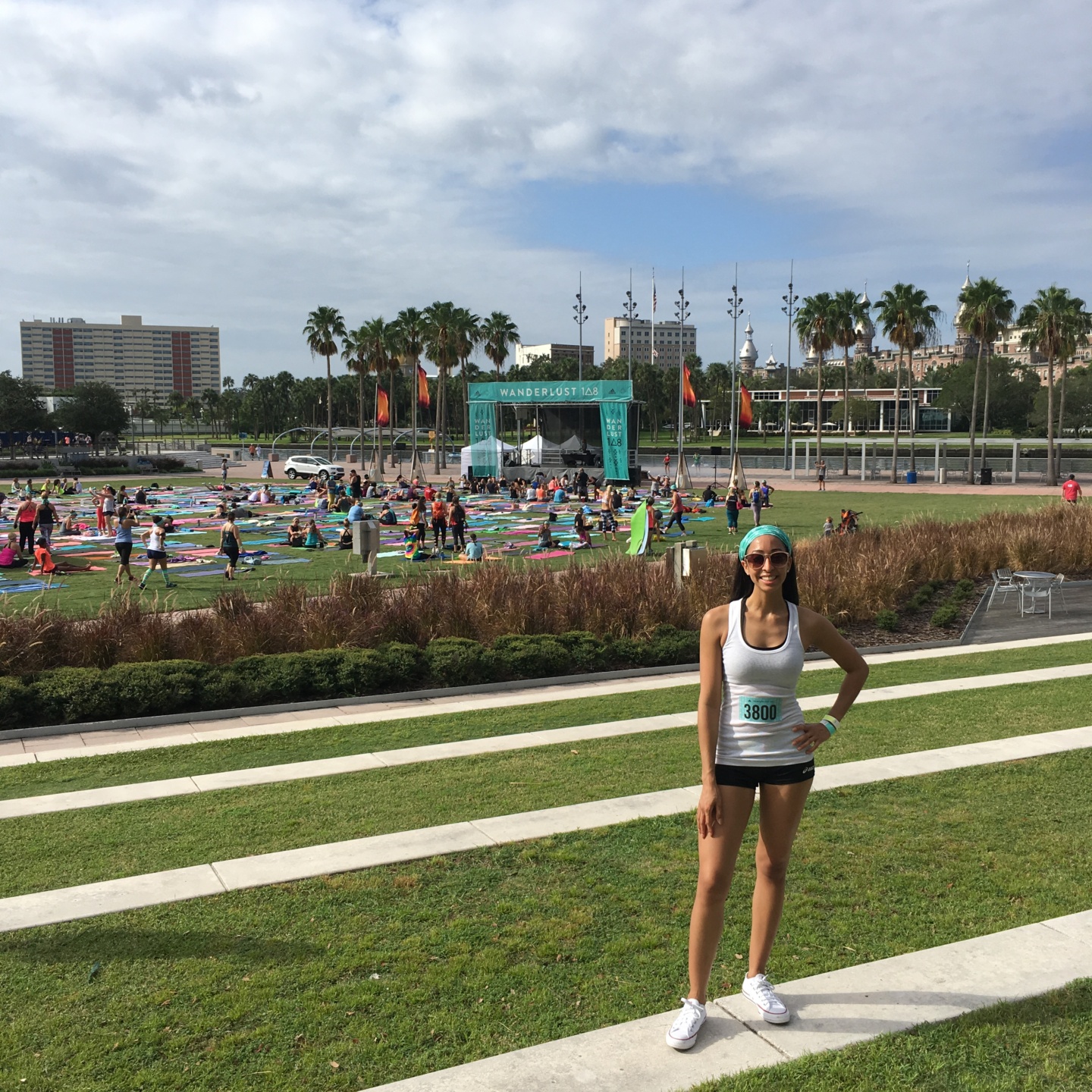 Last weekend, the day after my high school reunion, I went to Wanderlust 108 with a good friend of mine KT. Wanderlust 108 is a mindful triathlon that brings together a 5k, an outdoor yoga sequence, and a guided meditation. It was held at the Curtis Hixon Waterfront Park in Tampa.
When we first arrived we signed in and got our bibs. We were able to check our bags in a holding area and warmed up as a group before the 5k. I have to admit I did not run the 5k. I was a little hungover from my reunion the night before, so KT and I walked. After the 5k we got our bags and set up our yoga mats. We went thru a 90 minute yoga sequence followed by a 30 minute meditation.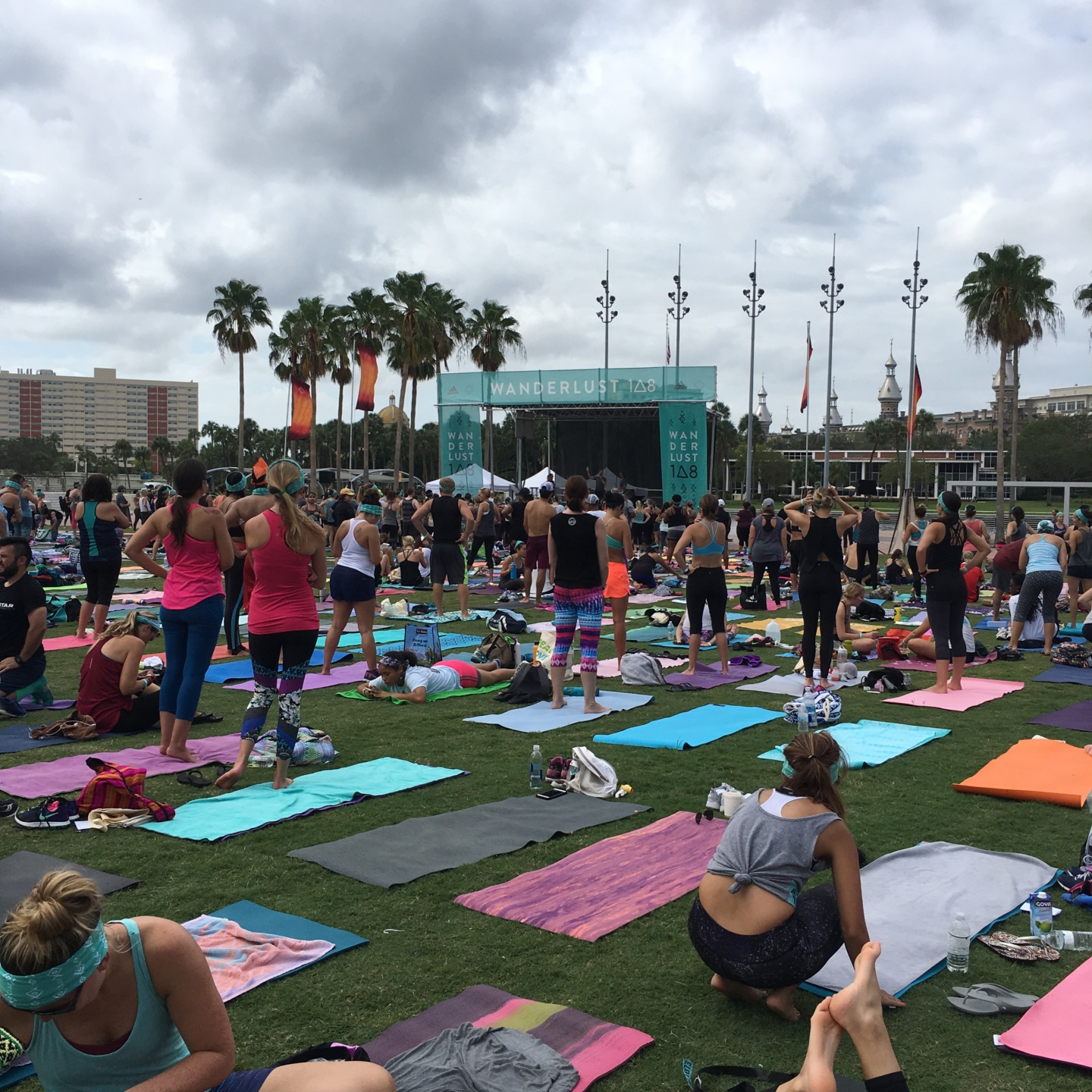 KT and I decided to grab lunch after the triathlon. When you bought your ticket you had the option to add on a picnic lunch, which we did. Included in the picnic lunch was a vegetarian and gluten free rice bowl with chocolate fueled foods and a cute wanderlust tote to keep it all together. It did not disappoint, it was delicious and hit the spot.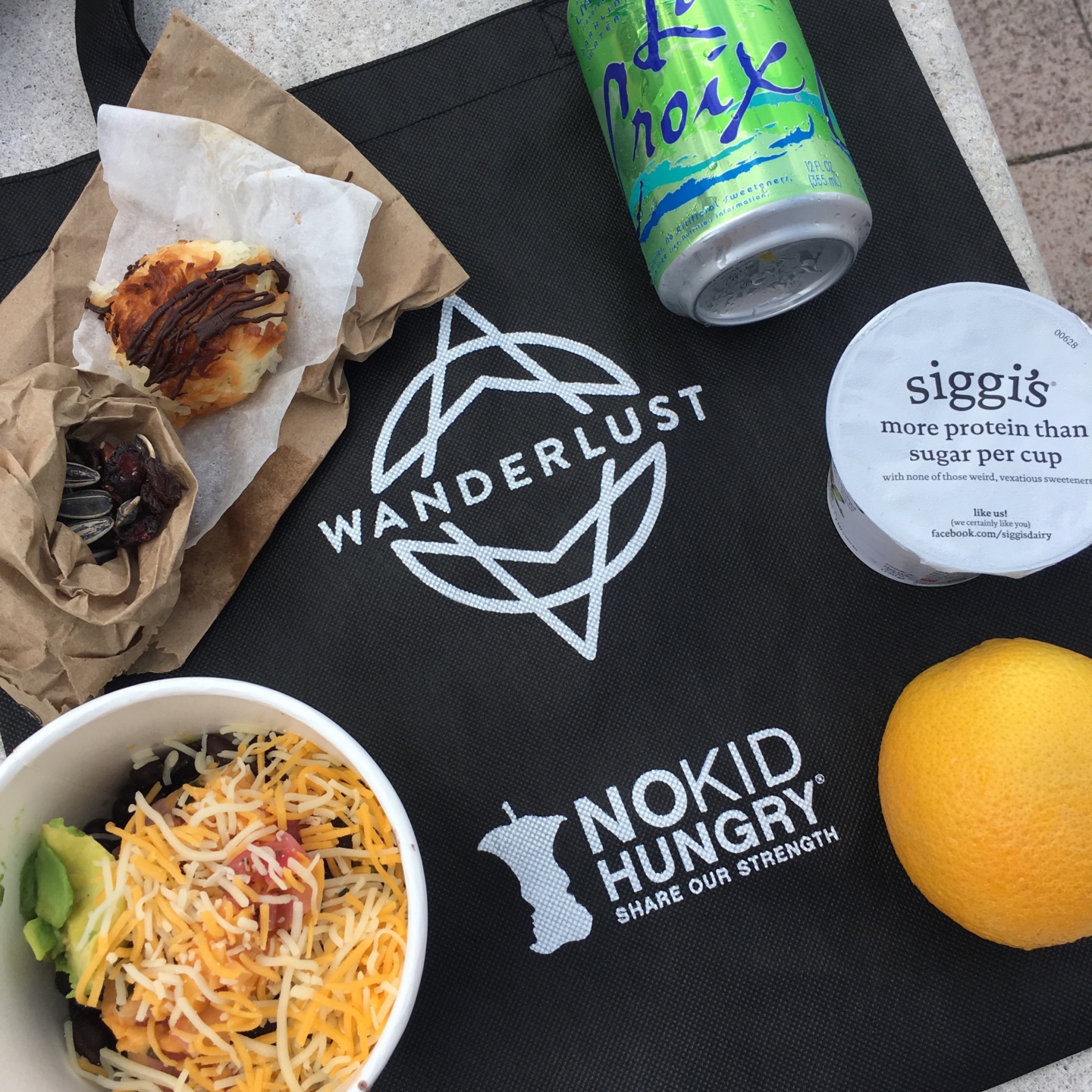 After the triathlon there were a bunch of activities that you could choose from such as hooping, acroyoga, and aerial yoga. Out of the actives that were offered KT and I signed up for a acroyoga class but unfortunately found out later in the day that the class was canceled. We ended up going to a essential oils class instead and learned how to apply essential oils and which sense work best for what. We ended the day by walking around the market place with local craft vendors.
What to bring?
If you plan on going to Wanderlust below is list of items that I would recommend bringing.
Backpack
Yoga Mat
Hat
Sunglasses
Water Bottle
Sneakers
Snacks
Cash
Sunscreen
I logged the entire experience for my YouTube channel. You can see more from Wanderlust 108 in the video linked below.
Don't forget to "Like" this video and to "Subscribe" to my YouTube channel. So you can keep up with my latest videos. I upload new videos every Sunday and Thursday. I hope you enjoyed reading this blog post. If you have any questions please comment below.
Related Posts:
For more outdoor festivals see these other posts;
Calle Ocho Music Festival
Sunfest Music Festival
The Gasparilla Pirate Festival
The Florida Renaissance Festival
Freshfest

Digiprove © 2017-2022