I don't know about you but I tend to keep all of the ticket stubs and maps from my travels. I will hold on to small keepsakes, put them in a shoe box and look at them maybe once a year. Depending on what they are I might put them on display on my coffee table or nightstand. I came across this blog post (Domestocrat) a while ago and I thought the idea of making a DIY Vacation Jar was so cute.
I have this insatiable desire to travel the world. So I don't know how many jars I will end up with or where to put them all. I recently took a trip to Canada, you can read about it here. When I got back I made a Vacation Jar filled with all of the things that I had collected. If you haven't already read my blog post on my top three souvenirs, you can read it here.
The jar that I used is actually from the coconut oil that I buy at Target. It comes in a glass jar with a really simple silver top. I decided to use this jar because it was a good size. The edges are rounded rather than squared like you find on most mason jars. Also, the silver top matches with all of the silver accents I have in my house. I found a similar mason jar on Amazon.
Below is a photo of everything that I collected from my Canada trip. I also included a photo of the finished Vacation Jar after I put everything in it.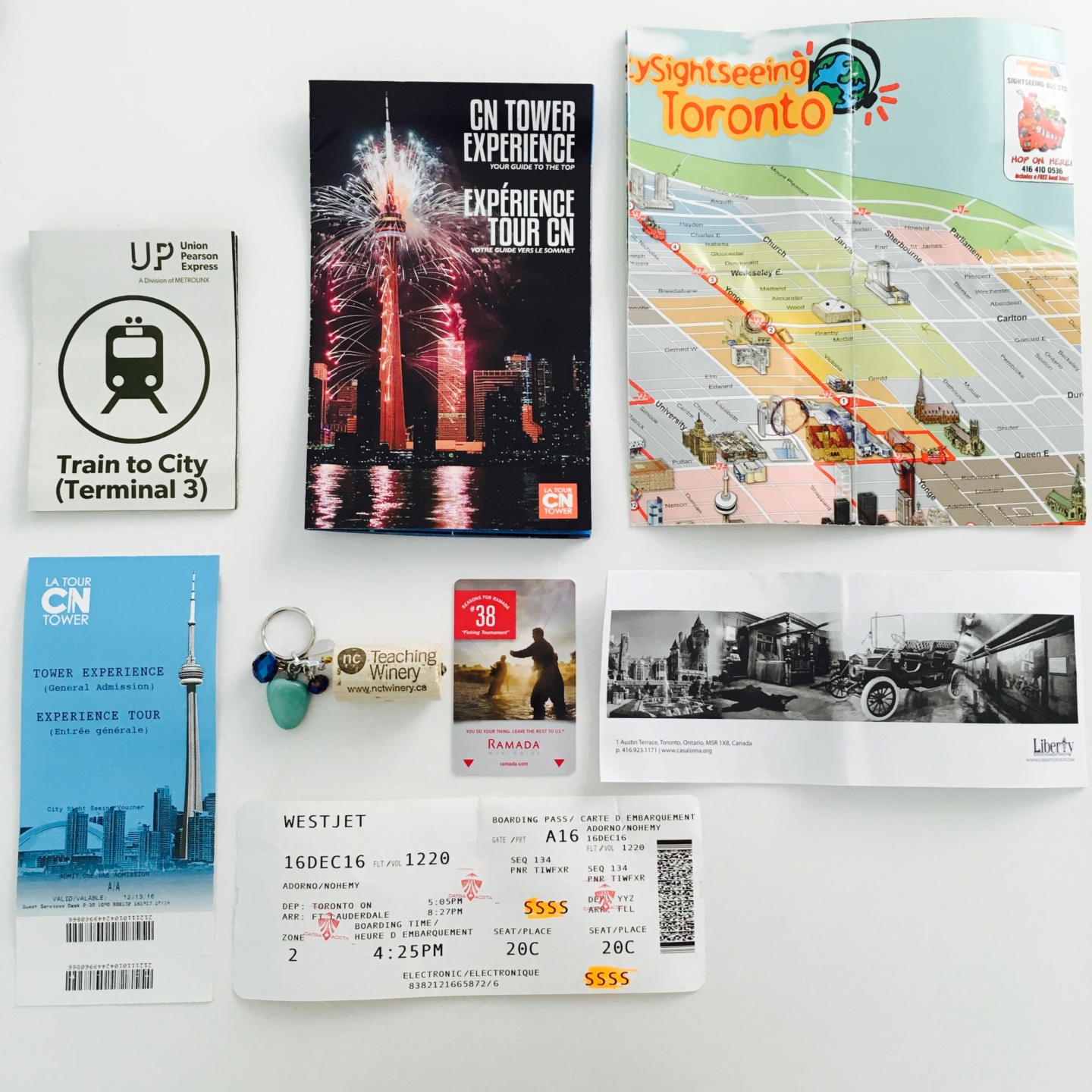 Going clockwise, starting at the top right corner.
The map of the city of Toronto that I got from the City Sightseeing Tour.
The map of the guided tour I took in Casa Loma
My boarding pass from Fort Lauderdale to Toronto.
My ticket from visiting the CN Tower.
The Map of the train to the City.
The brochure I received with my ticket to the CN Tower
In the middle.
My Hotel Key
A keychain I picked up from the Teaching Winery. I stopped there with a tour group for a wine tasting before going to Niagara Falls.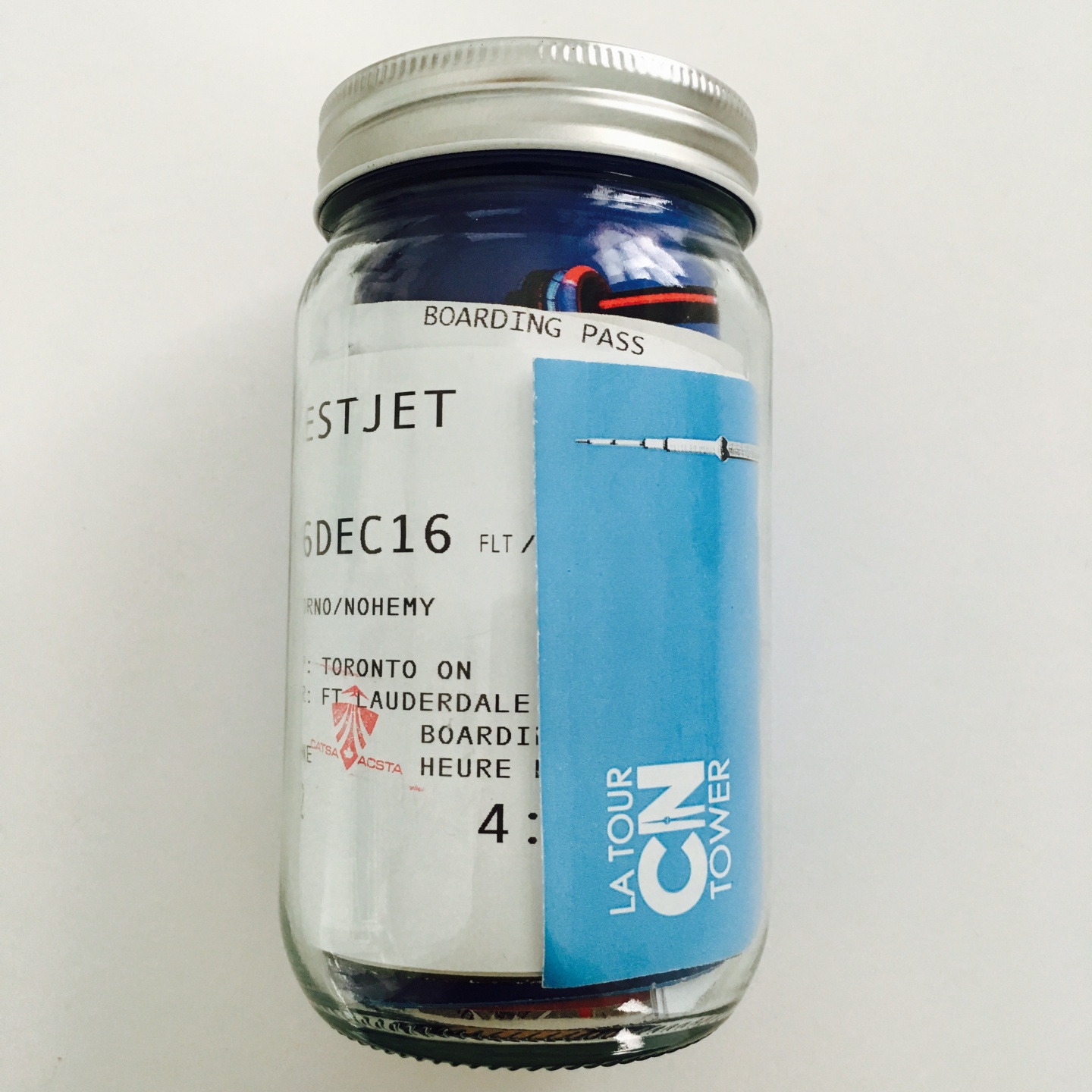 I hope you enjoyed this blog post. If you have any questions feel free to comment below.
What keepsakes do you keep from your travels?

Copyright secured by Digiprove © 2017-2018