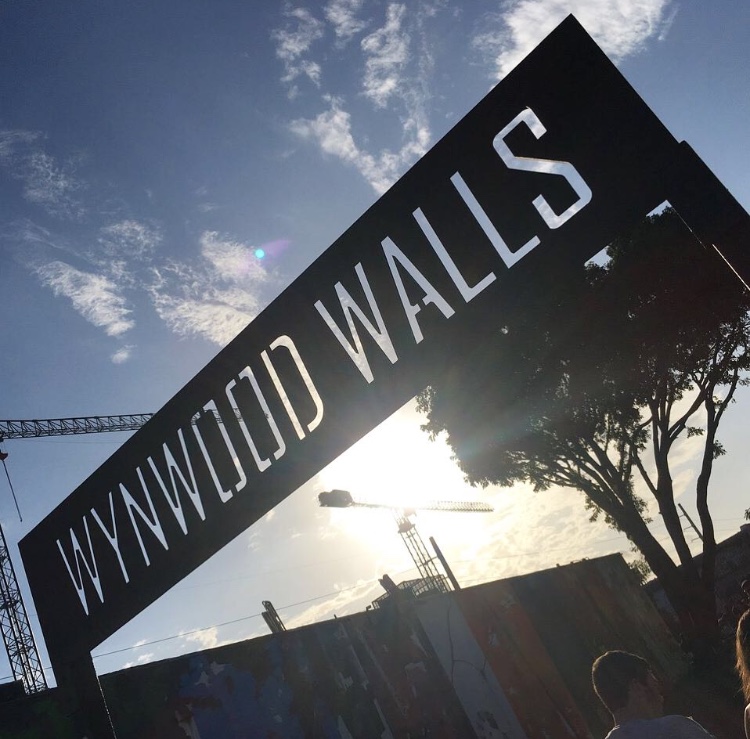 I spent the weekend in Miami and I can't wait to go back. There is so much to do. I'm actually going to break up the weekend into multiple blog posts so stay tuned…
Wynwood Walls
I had the opportunity to explore Wynwood Walls. Wynwood Walls is a popular destination in Miami featuring color murals by artists from around the world. Wynwood use to be an industrial neighborhood until a developer created Wynwood Walls. It is comprised of six separate warehouses and the exterior walls serve as giant canvases.
At first when I had decided to go to Wynwood I thought that I would be walking through a neighborhood with street graffiti. But little did I know Wynwood Walls is actually a sectioned off area that has large walls with colorful murals. The murals were absolutely beautiful. My favorite wall had two womens faces side by side in red, white and blue.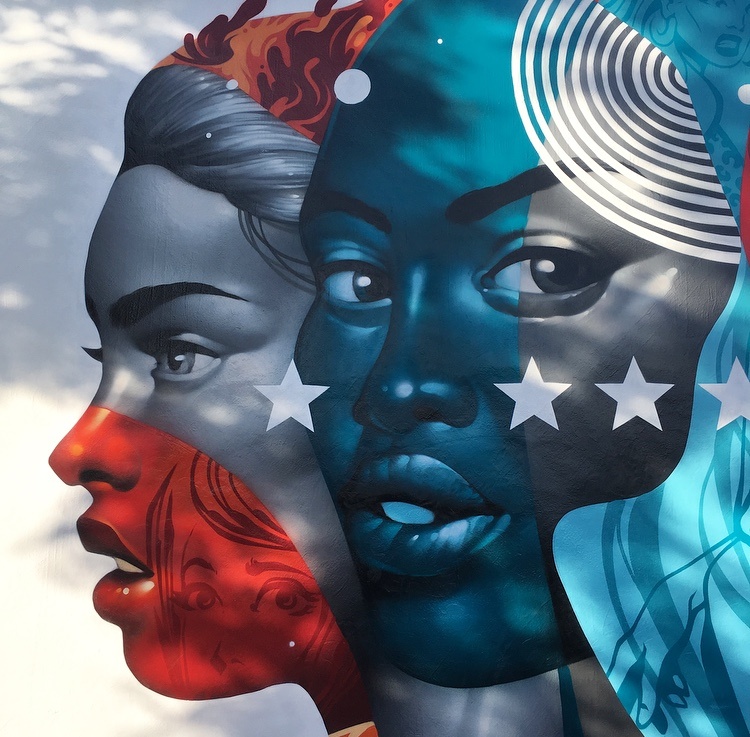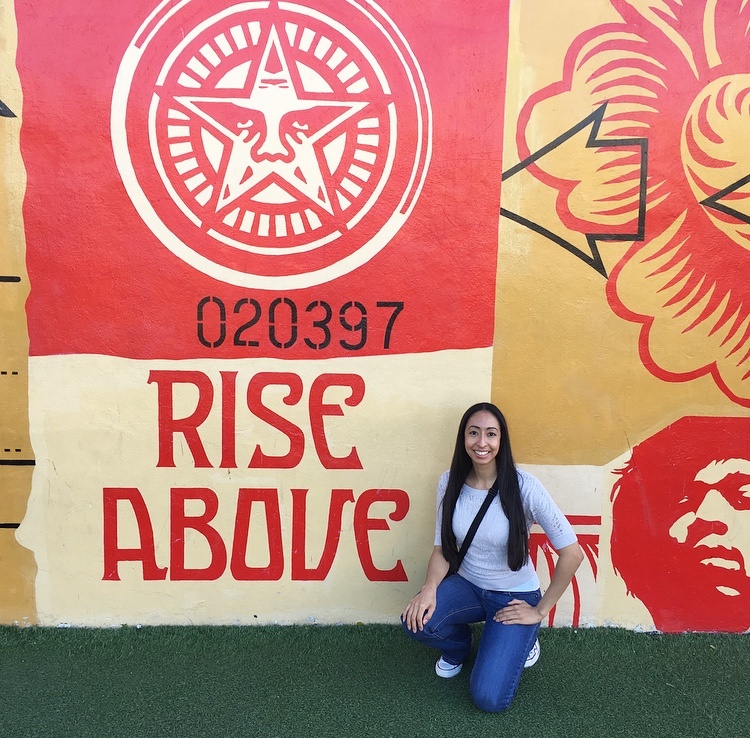 I can't imagine how long it must have taken all of the artists to complete these works of art. It saddens me to think that they are on display for only a short while before they are painted over for a new artist.
Wynwood Doors
Within Wynwood Walls they had an area gated off with an entrance that read "Wynwood Doors". In this section they had even more murals. I fell in love with the below murals. They were memorizing.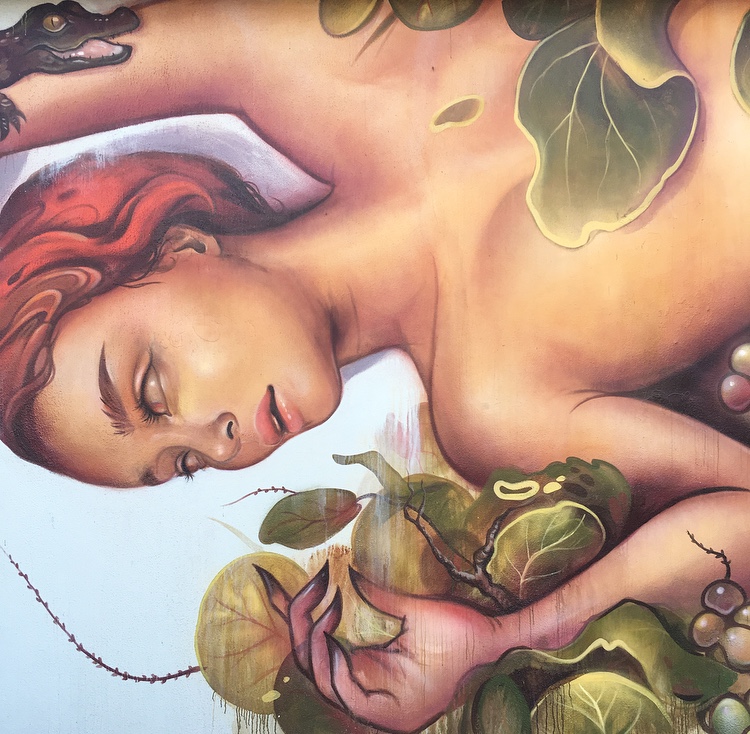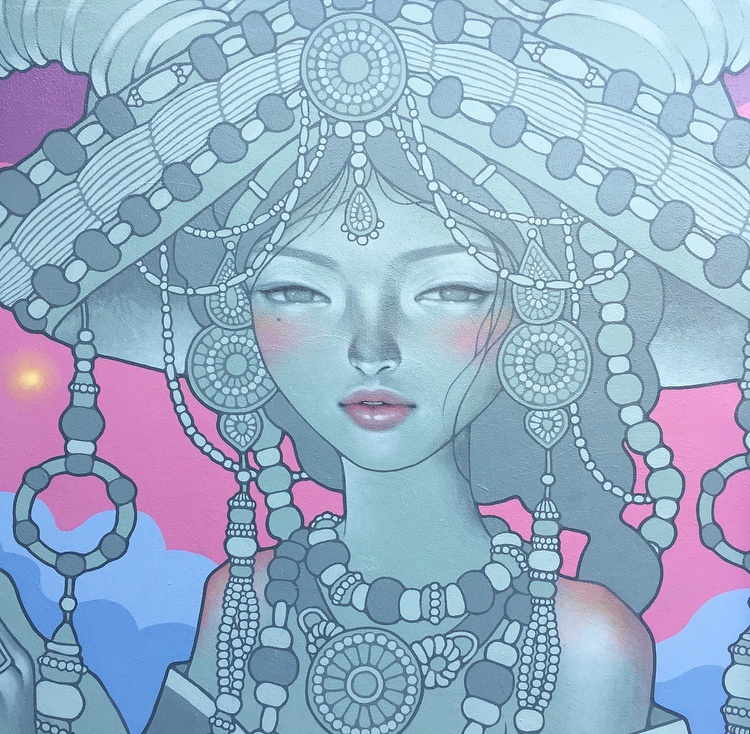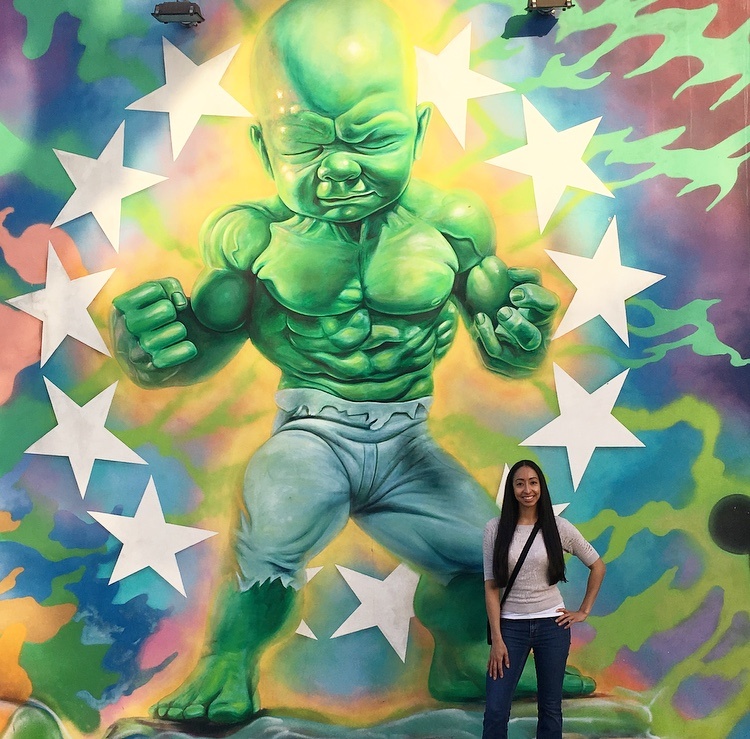 Also, in this area they had a cluster of large rocks that you could climb on and take photos with. The rocks had a chalk design on them. It wasn't easy to get on top but when I finally did I opted for a lotus pose.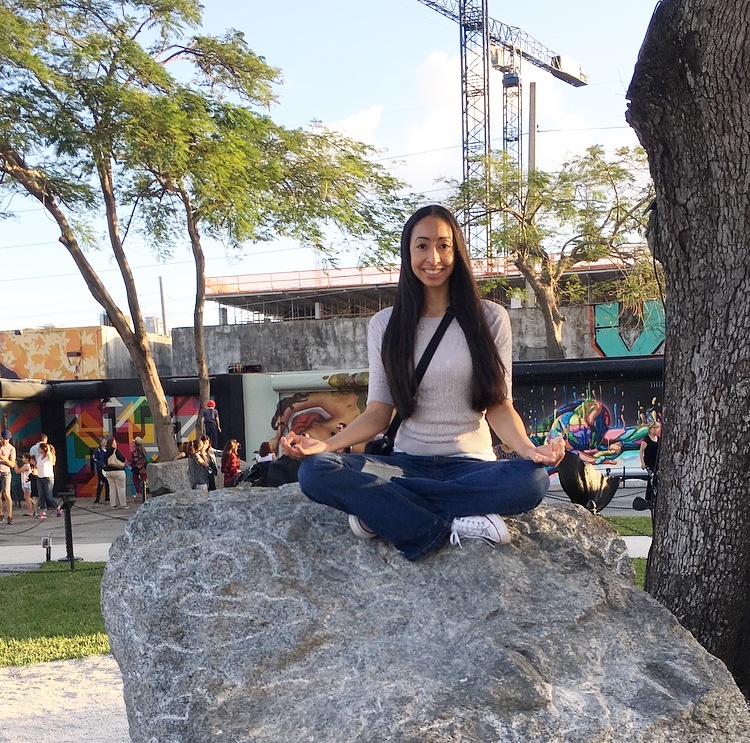 Wynwood Walls Shop
By the entrance there was a gift shop. I was disappointed by their selection to be honest. They didn't have a lot of souvenirs with the word "Wynwood Walls" on it. Except for a t-shirt. Not even a post card or magnet. Apparently they were sold out the cashier told me. The store mainly had books, toys, and framed pieces of art.
There were indoor exhibitions that I didn't get a chance to see. It was starting to get late and I had somewhere else to be. A trip for another time. If you're ever in Miami I would highly recommend you visit Wynwood Walls. It's definitely worth seeing.
I vlogged the entire weekend in Miami. You can check it out by clicking the video below. If you want to see a glimpse of Wynwood then fast forward to 4:29.
If you have any questions feel free to comment below. Don't forget to "Like" this video and to "Subscribe" to my YouTube channel here so you can see the next video that I will be posting.

Copyright secured by Digiprove © 2018