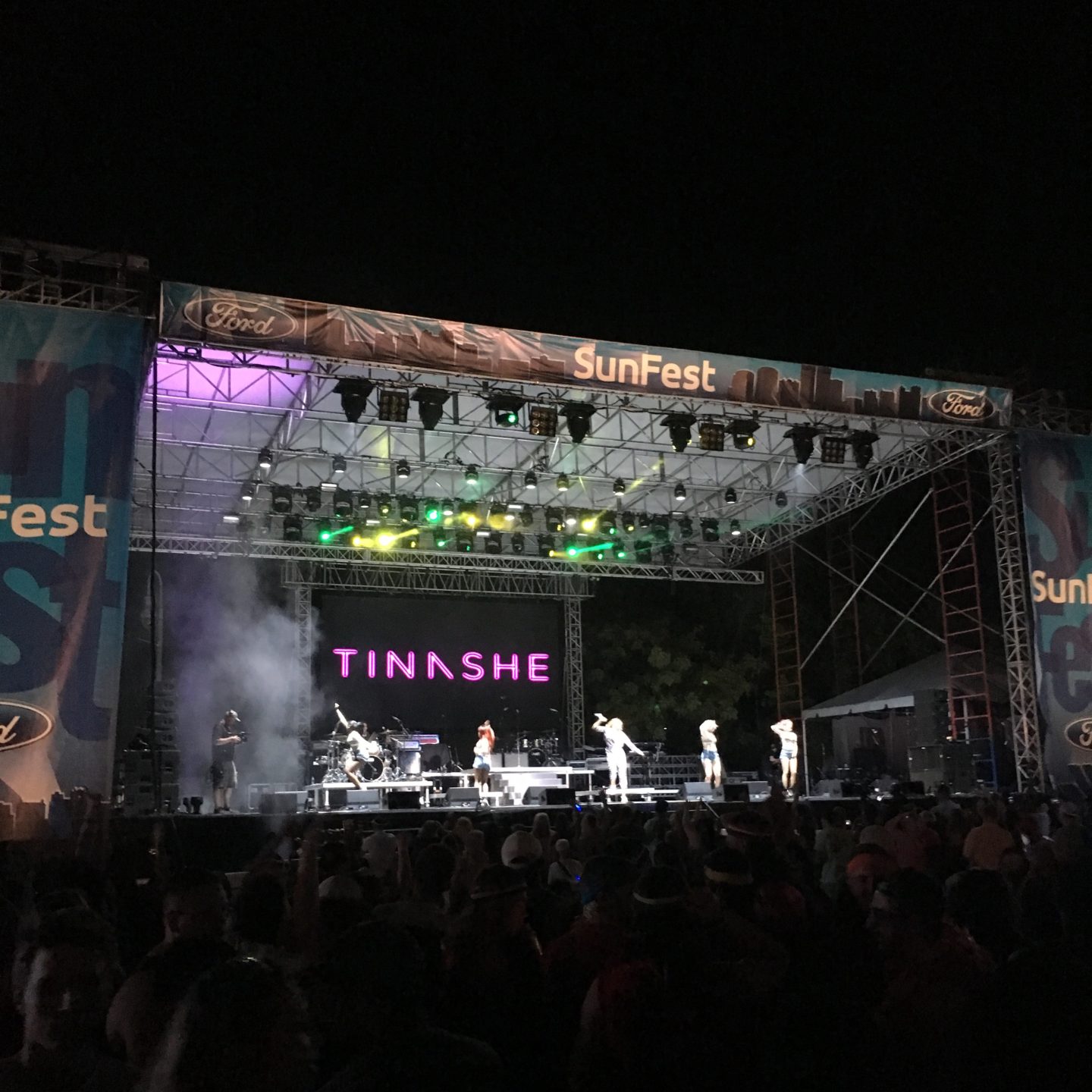 SunFest
I ended up going to SunFest for Cinco De Mayo and I had a blast. This was my first time going. For those of you that are not familiar with SunFest, it's a music festival held in downtown West Palm Beach. It usually spans over a weekend with various artists performing each day. A good friend of mine invited me and we ended up going Friday night.
Artists
We saw Tinashe, Fetty Wap, Flow Rida, and Pleasure P. Tinashe had the most beautiful voice in person and she had the dance moves to back it up. The crowd for Fetty Wap was insane. It was huge, you could barely walk through. Flow Rida put on the best show out of everyone. He performed all of his hit singles. Flow Rida brought girls up on stage, guys up on stage, and gave out roses. He even did a collab with Pleasure P.
It's sad to say, but I honestly can't remember the last time I went to a concert. I've always heard people ranting and raving about SunFest and I didn't understand why until now. I ended up vlogging while I was there check out the video below to see some clips.
Don't forget to "Like" this video and to "Subscribe" to my YouTube channel here so you can see the next video that I will be posting. I hope you enjoyed reading this blog post. If you have any questions please comment below.

Copyright secured by Digiprove © 2017-2018