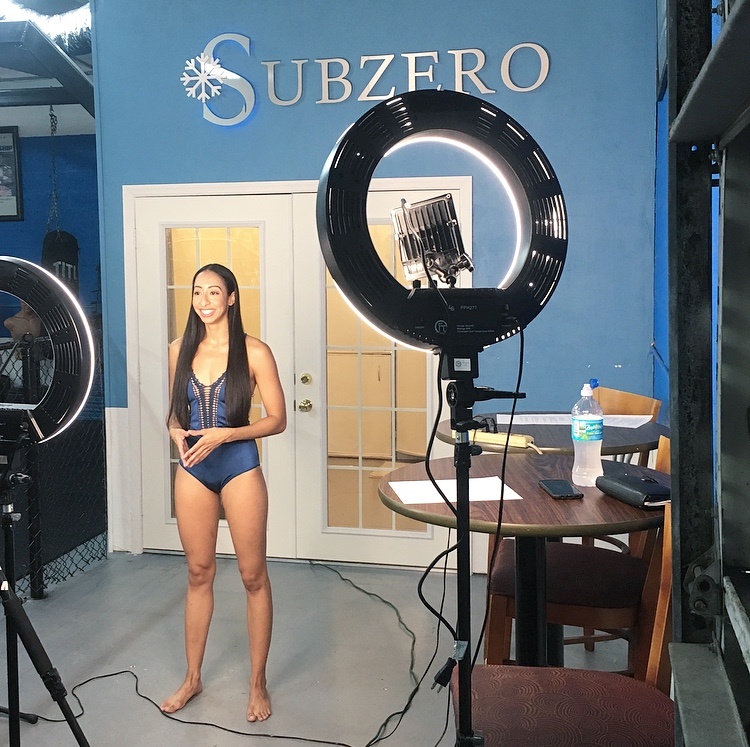 I had the pleasure of partnering with Palm Beach Boxing for a Cryotherapy session. This type of therapy is rising in popularity and has a lot of health benefits. We shot a promotional video showcasing their Subzero Cryotherapy Chamber. It was my first ever Cryotherapy session.
What is Cryotherapy?
Cryotherapy is where a persons skin is exposed to temperatures of -166 to -274° Fahrenheit. The person is exposed to these temperature anywhere form 90 seconds up to 3 minutes. When exposed to these temperatures, it activates the body's natural response to extreme cold. The skin increases collagen production, regains elasticity, and vasoconstriction to keep the body's core temperature even. If done regularly Cryotherapy can aid in decreasing inflammation, increase energy levels, and improve chronic skin conditions.
Safety Procedures
There are certain safety procedures you have to follow prior to having a Cryotherapy session. These safety procedures include,
Remove all jewelry and body piercings prior to entering the chamber.
Wear cotton gloves, socks and slippers while in the chamber.
My Experience
Most individuals wear undergarments when entering the chamber. I opted for a one piece bathing suit. I also wore two pairs of gloves, socks, and crocs. When entering the chamber I had to step up. They adjusted the height for me to where my chin was above the chamber. I was in the chamber for three minutes. I rotated my body every so often so that the cool air could circulate all over my body. When I stepped out of the chamber my body immediately adjusted to room temperature. I felt this release almost like a weight had been lifted off my body. It felt amazing.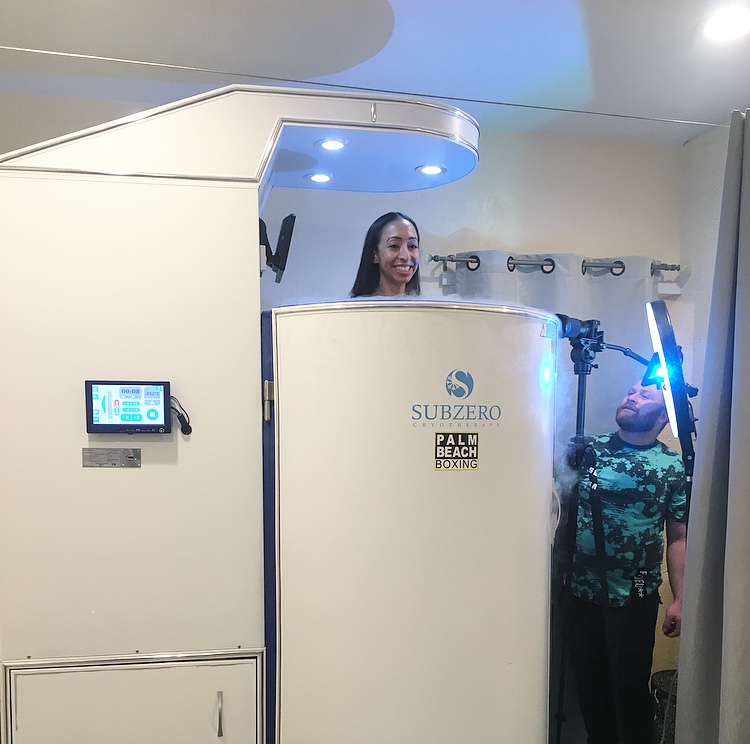 Overall, it was a great experience. If you live in South Florida I highly recommend you go to Palm Beach Boxing and schedule a Cryotherapy session. They are offering $25.00 sessions for a limited time only.
2549 N Military Trail
West Palm Beach, Florida 33409
(561) 478-9013
www.palmbeachboxing.com

Copyright secured by Digiprove © 2018-2019