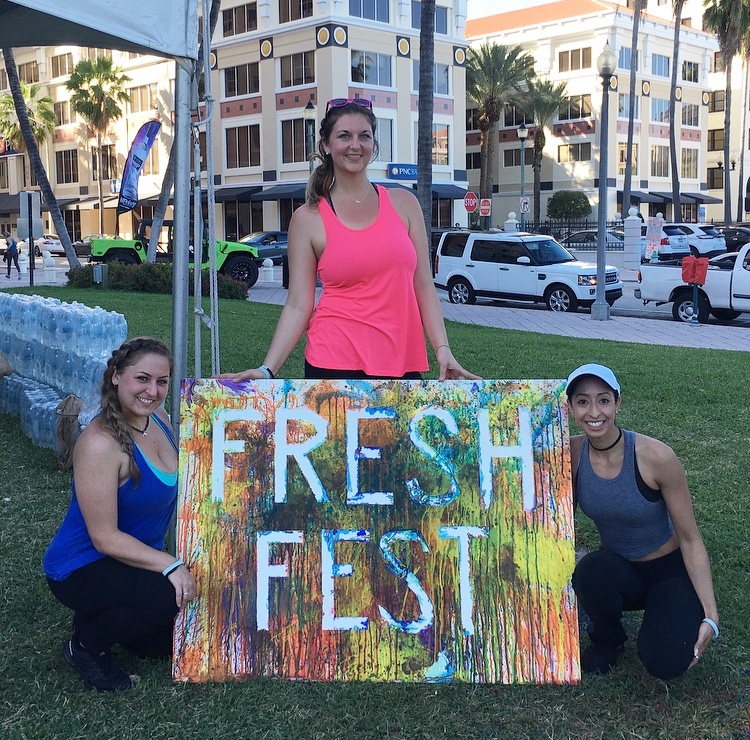 I went to Freshfest on Saturday and had the most amazing time. Freshfest is a one day health and fitness festival. It was hosted at the Meyer Amphitheatre in downtown West Palm Beach. A friend of mine from college Kelly shared this event with me through Facebook. I fell in love with it immediately. It was right up my ally. I ended up meeting Kelly there along with her friend Crystal.
There were all sorts of workshops and fitness classes that you could take. They also had vendors all over promoting their local businesses related to health and fitness. Did I mention that there was a live DJ? It was really great time.
Workshops
They offered different workshops. The workshops consisted of nutritionists, trainers, chefs, and coaches sharing health and fitness related topics. I went to this "Good Mood Food" workshop. Where a nutritionist discussed how the foods that we eat affect how we feel mentally and emotionally. It was really interesting. Afterwards, I met up with the girls and we went to a "Conscious Cocktails" workshop. Where we learned how to mix our own drinks with healthy fruits, vegetables, and herbs. We sampled a pomegranate margarita and it was delicious.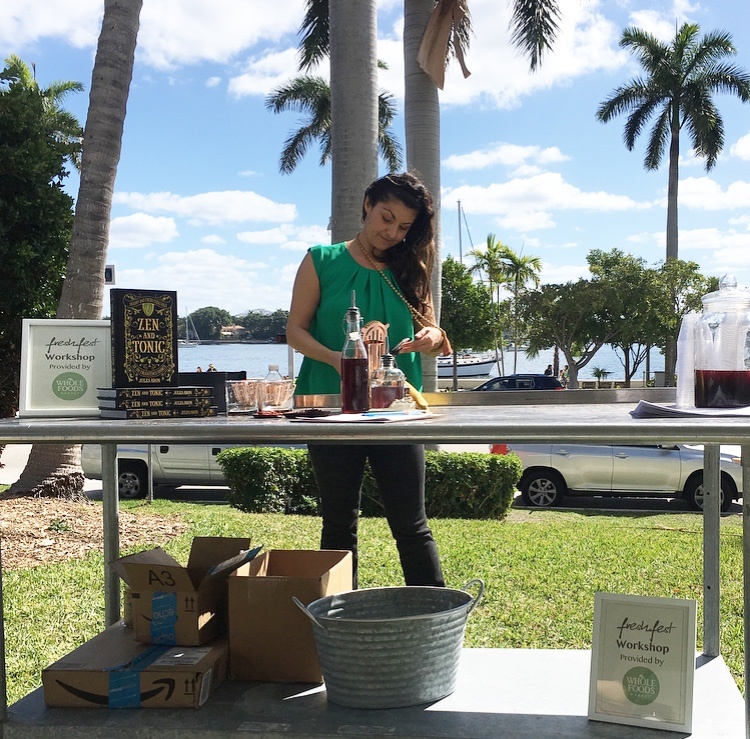 Classes
The classes that they offered were bootcamp, yoga, paddle board, kickboxing, barre, pilates, row cardio, and dance fitness. I ended up taking a power yoga class first to warm up. Then I joined Kelly and Crystal for a kickboxing class. The kickboxing class took a lot out of us. Afterwards we refueled with some green juice smoothies and we ended the day with a buti yoga class.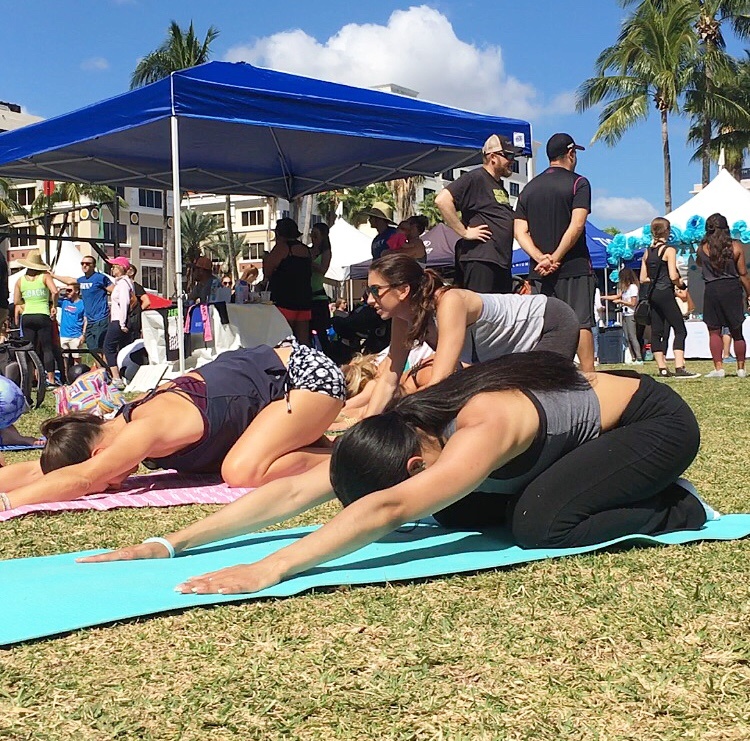 As we were leaving they gave us this tote bag that had "Freshfest" written on the outside. On the inside were all sorts of goodies. Inside they had post cards and advertisements from all of the businesses that sponsored the festival. One business included a cute drawstring bag inside.
Overall, it was a great day. I burned a lot of calories. Had fun in the sun and got to catch up with a girlfriend that I hadn't seen in a while and even made a new one. I posted a weekend vlog on my Youtube channel of Freshfest. Click the link below to watch.
If you have any questions feel free to comment below. Don't forget to "Like" this video and to "Subscribe" to my YouTube channel here so you can see the next video that I will be posting.
If you enjoy yoga as much as I do then see these other posts,
Yoga & Art Flow
Yoga on the Beach
Moonlight Yoga
Wanderlust 108

Copyright secured by Digiprove © 2017-2018