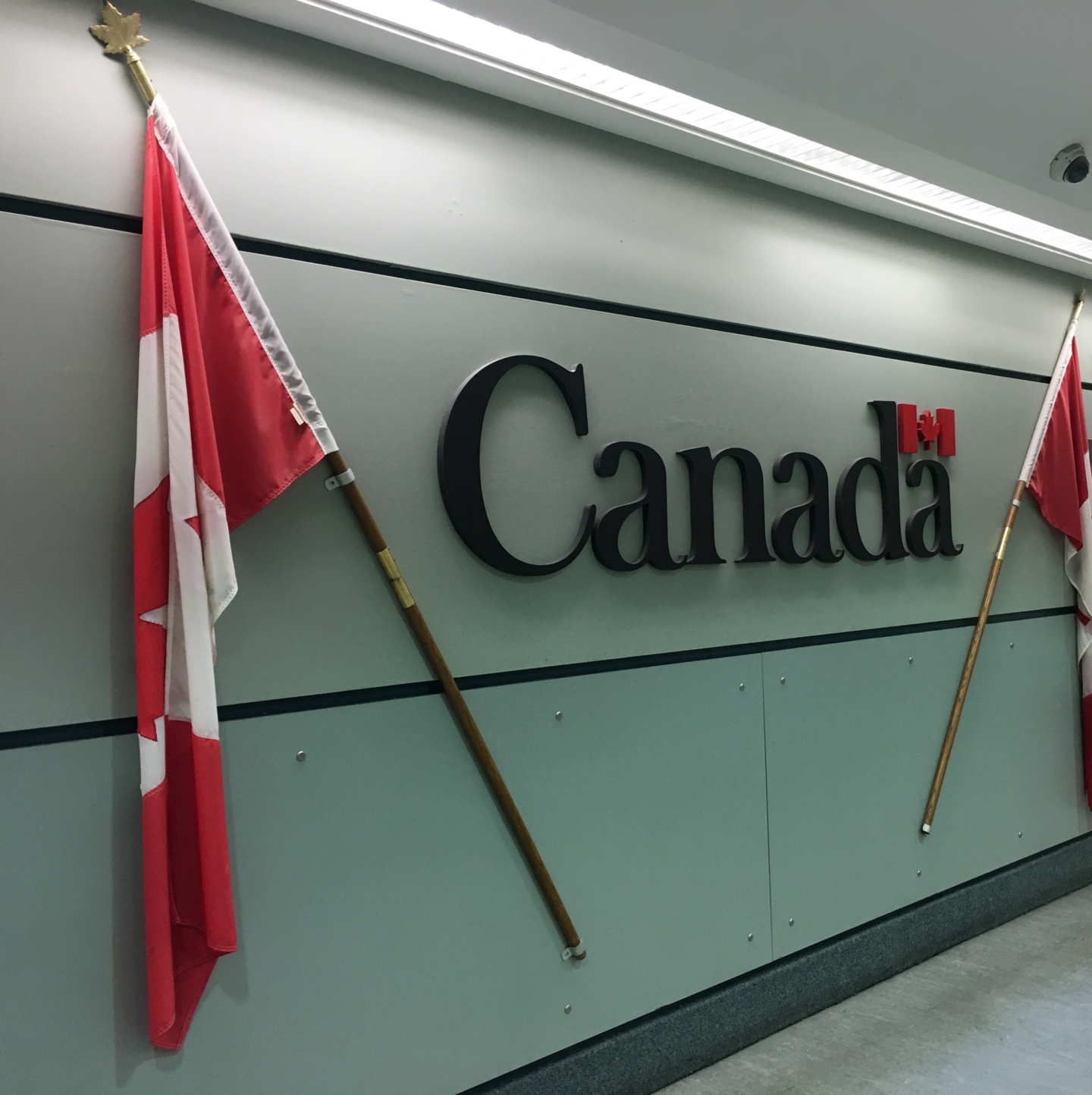 So I decided to take a spontaneous trip to Canada…in December. Did I mention that this was my first time traveling alone? This was the best thing that I could have done for myself. It was an absolutely amazing trip. I learned how to be alone, did some self reflection, and planned for the new year.
City Sight Seeing Tour
I bought a ticket for the street car trolley that gave you a tour of the city. I rode the trolley through the entire tour to get a feel for the city and also to figure out which tourist attractions I wanted to do first. The guide on the trolley was very knowledgeable about the city of Toronto. After I rode through the entire tour I decided to go to the CN Tower. As I exited the trolley the guide told me that my ticket was good for 48 hours.
CN Tower
The CN Tower was definitely a sight to see. In the guide that they provided me with it said that the CN Tower was constructed in 1976 and took over 40 months to complete. That over 1500 workers worked 24 hours a day 5 days a week for 40 months to construct the CN Tower.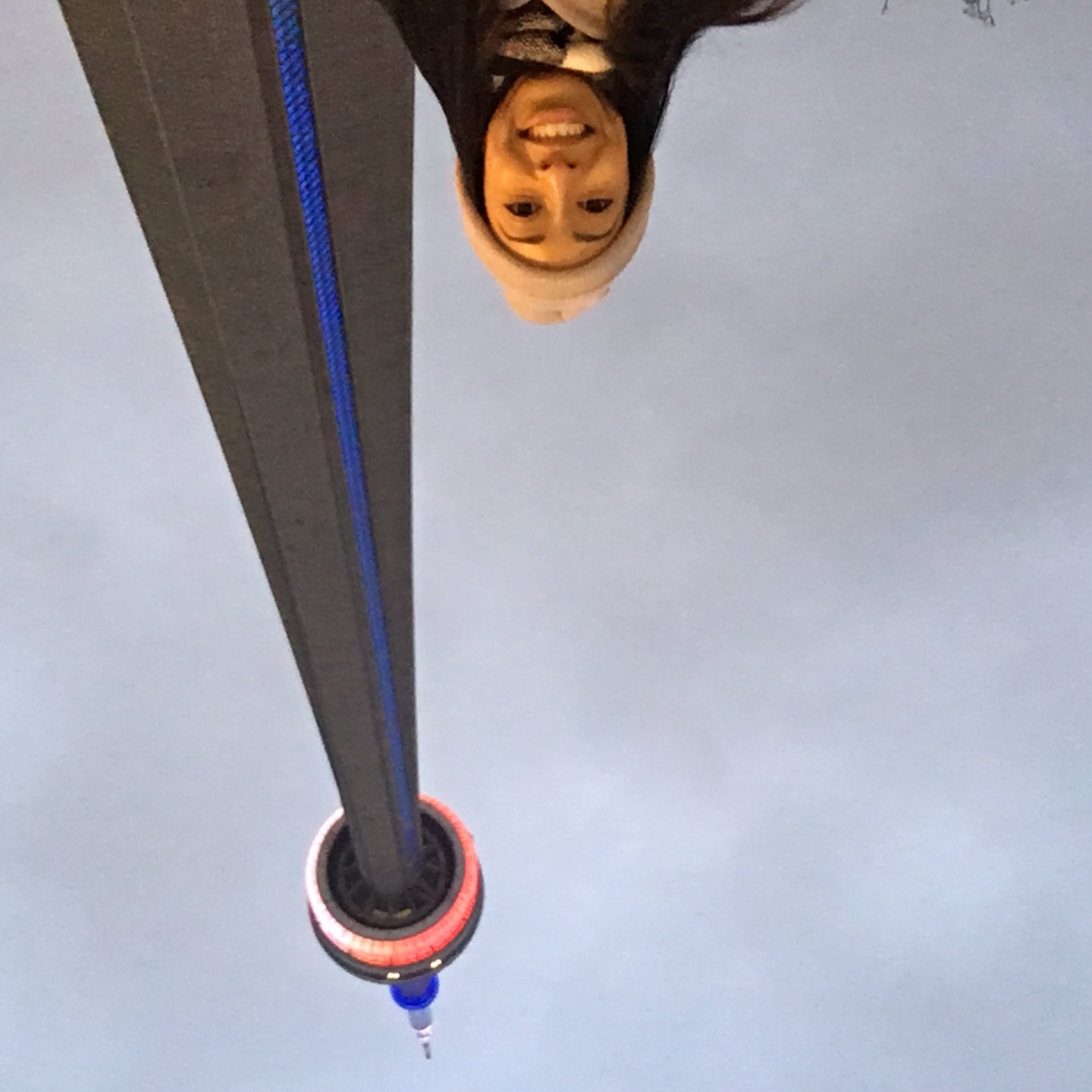 Glass Floor
As I enjoyed the view and made my way to see the glass floor I came across a revolving door that led to an outdoor terrace. Boy was it cold and windy. They had protected guard rail around the edge but you look out and see the entire city. It was beautiful. This was also where the colors at night reflected from. After freezing my buns on the outdoor terrace I made my way back inside. As I was walking around looking for the glass floor, I actually walked right past it lol. According to the wall display above the glass floor in 1994 they installed a glass floor which was the first of its kind. (If you click here you can read about my trip to Chicago where the Willis Tower had something similar)
The Distillery District (Christmas Market)
After exploring the CN Towner I recalled from the trolley tour that a Christmas Market was nearby in the Distillery District. According to my map of the city it was about a 20 minute walk. I was so excited to be in Canada and wanted to see more of the city I decided to go for it I have never been to a Christmas Market before and this did not disappoint. They had these cute cottage style shoppes throughout and a maze of pink Christmas trees you could walk through. After walking around for a while I took refuge in a cute coffee shop where I got some hot chocolate.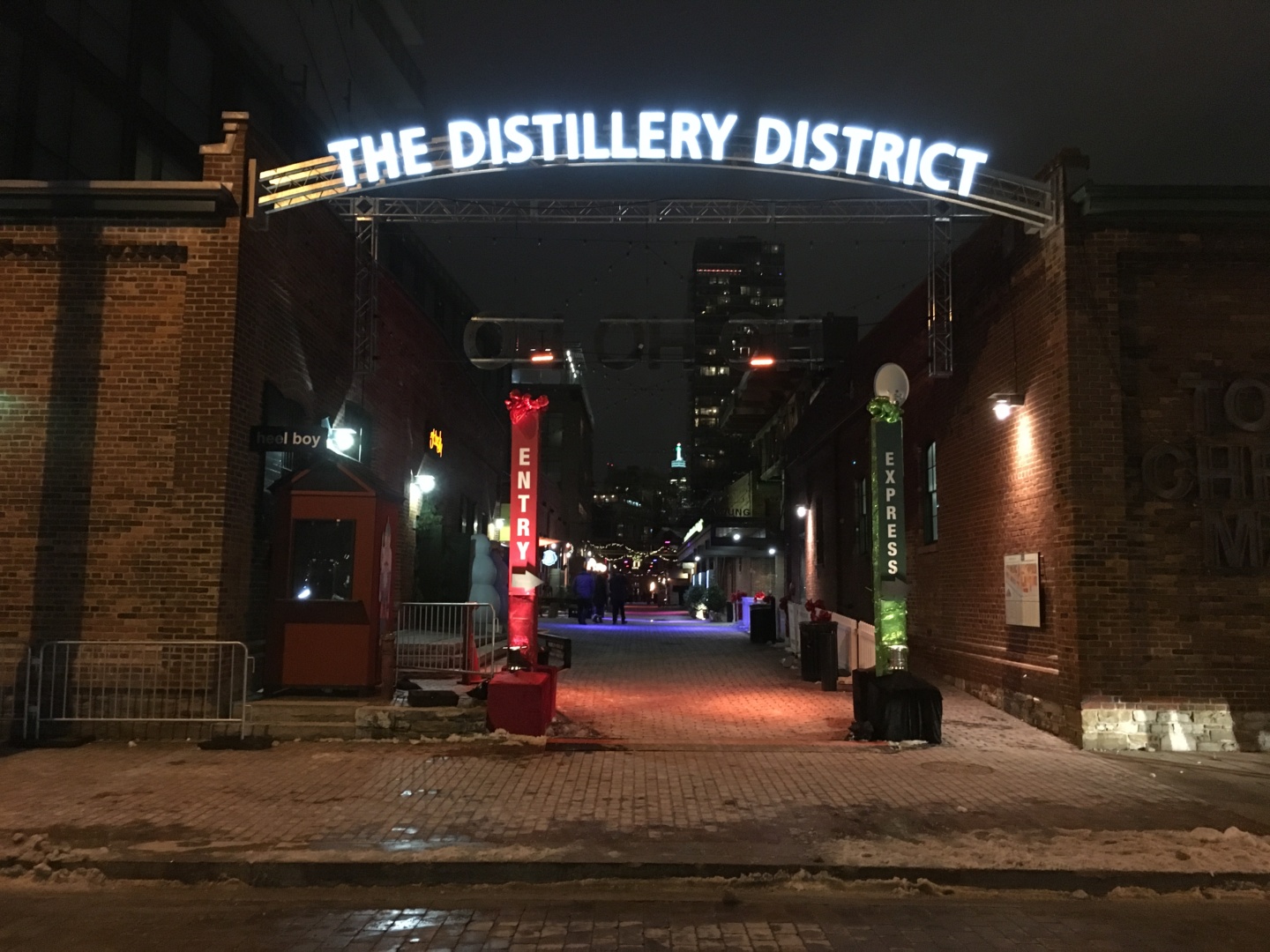 Saks Fifth Avenue
While I was on the trolly tour we drove past Saks Fifth Avenue and I briefly caught a glimpse of this beautiful window display that they had. It was of mannequins dressed in these gorgeous dressed themed for the holidays. I will include a few photos below. After walking around the Christmas Market I decided to walk back to my hotel so I could take in more sights of the city and secretly take a detour back to Saks Fifth Avenue so I could see the window displays. I am so glad that I did. They were absolutely beautiful.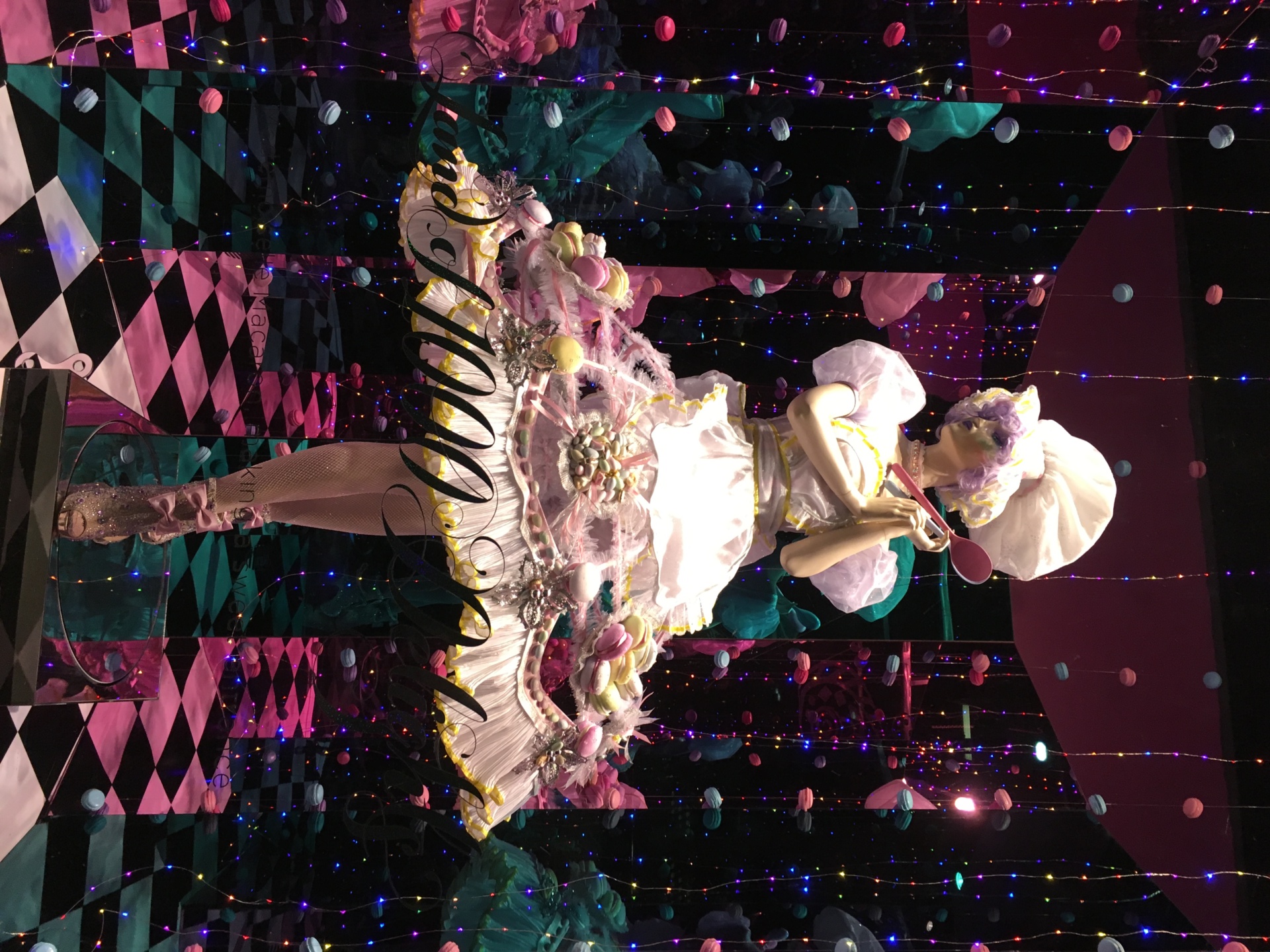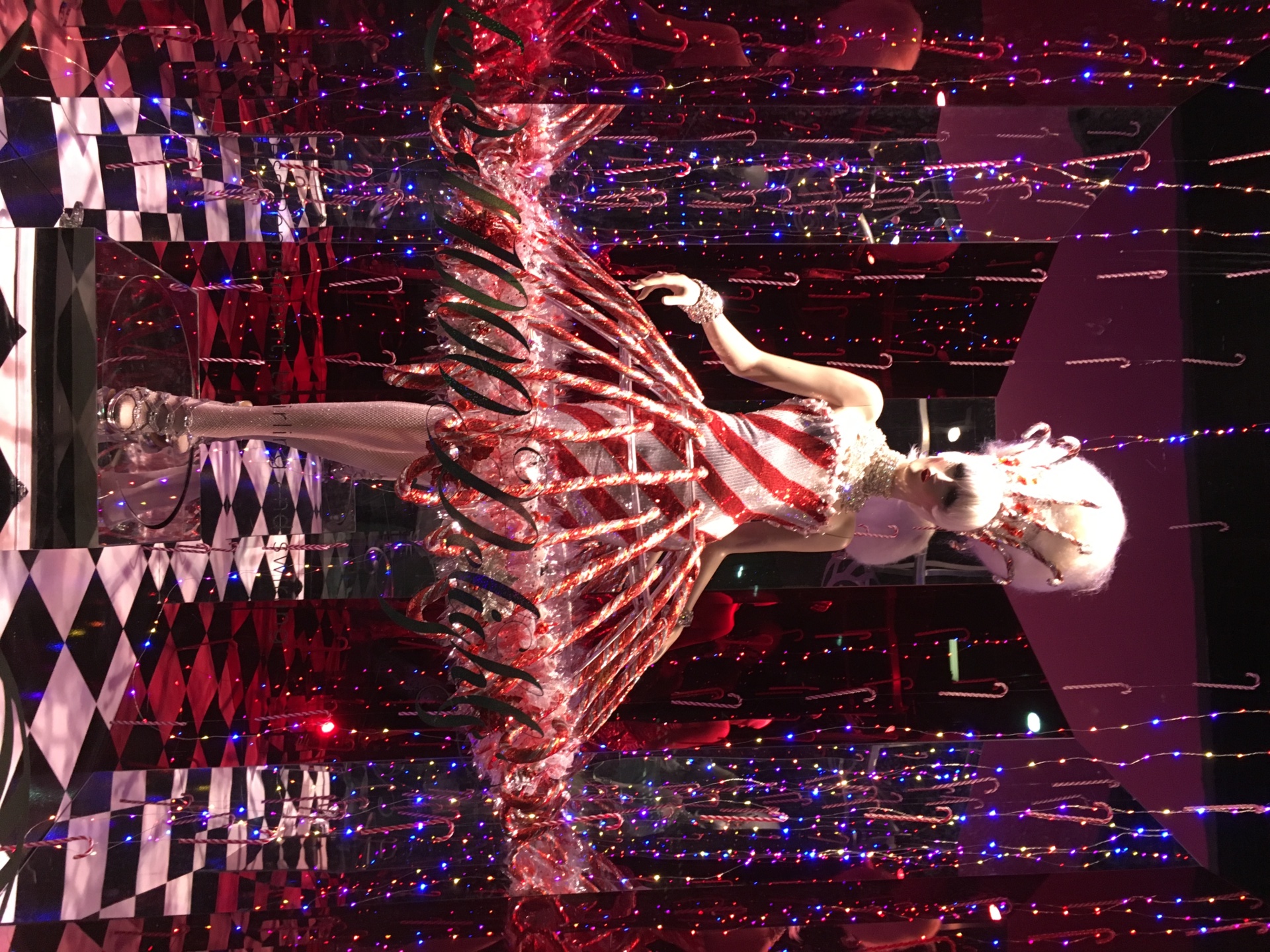 Poutine
A famous dish of Canadas is Poutine it is French fries with cheese curds and gravy. The first night that I was in Canada the bartender at the local bar near my hotel recommended it but I said no because it honestly didn't sound appealing. We have French fries in the U.S. However after my first day out exploring in Canada other people made references for me to try Poutine and I caved in. Before heading back to my hotel I stopped back in at the bar near my hotel and had some Poutine. It was good I'm not going to lie I just had to add a little bit of ketchup.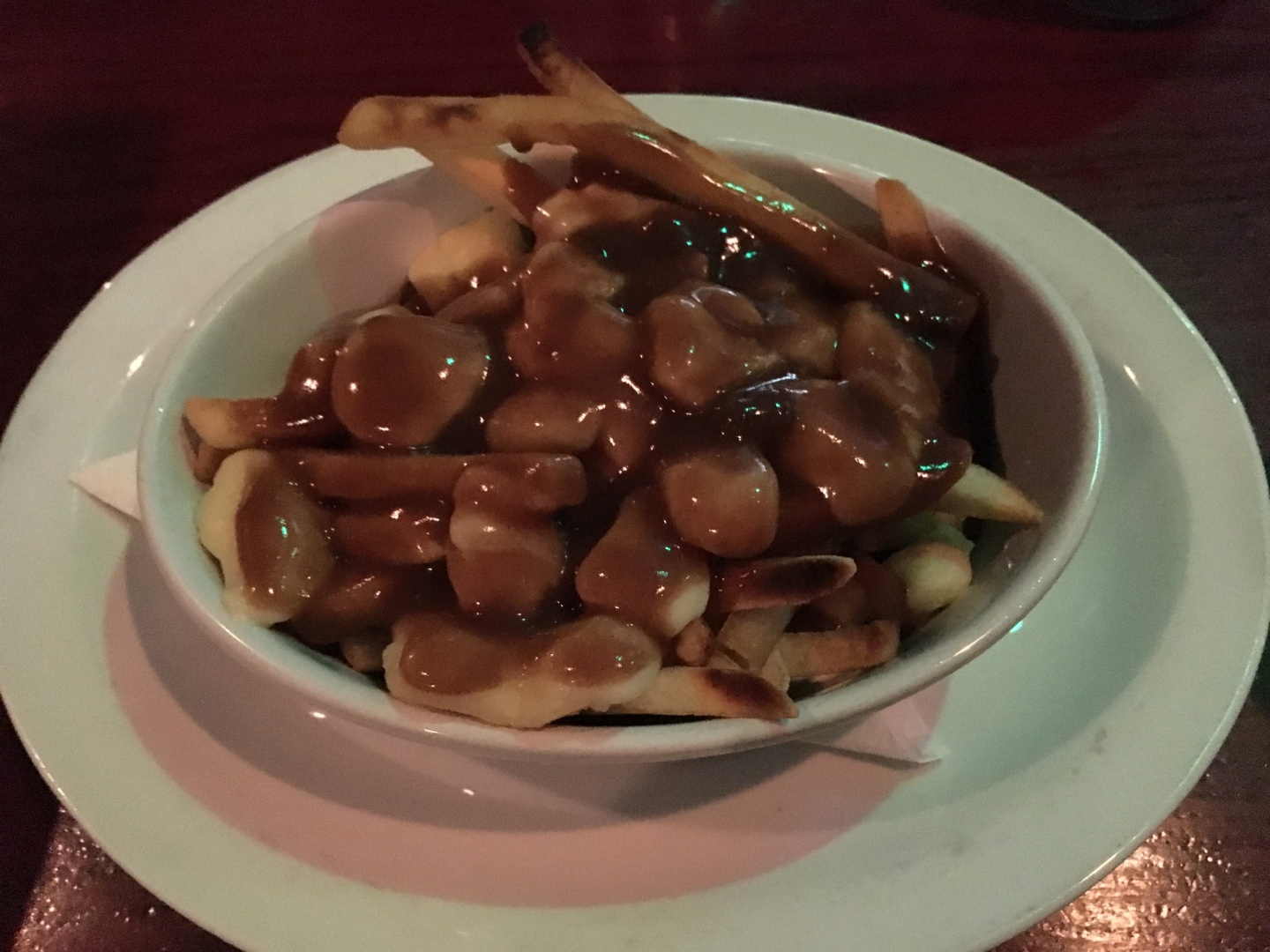 Niagara Falls
I woke up early around 8 am and had a driver waiting for me downstairs to take me to the bus station to meet my guide and group that I was going to travel with on our way to Niagara Falls. Before the falls we made two stops. The first was at winery where we were able to sample three different kinds of wine. It was actually a winery of the local college where they teach students how to make wine.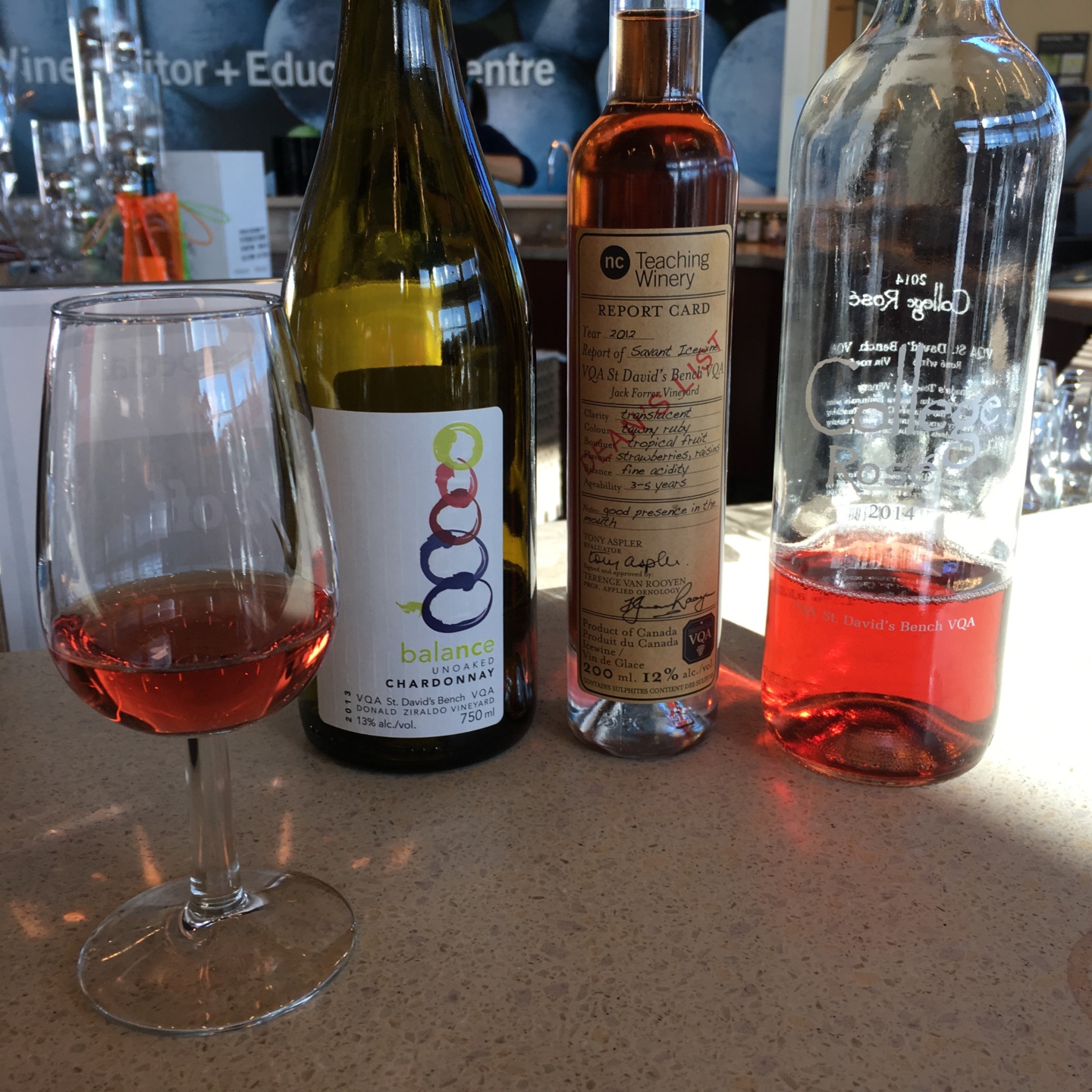 The second stop we made before the falls was lunch at the Sheraton hotel. It was directly across from the falls and while eating lunch I had the perfect view. It was absolutely amazing. Since we only had an hour for lunch I ate my lunch as fast as I could and went downstairs across the street to get a closer view of Niagara Falls. It was really cold out and windy but totally worth it. You could see the American side of the falls and the bridge to New York.
After lunch everyone was to meet back at the lobby in the Sheraton Hotel. While I waited I walked around the hotel lobby and turned the corner to a life size gingerbread house. At first I thought it was fake and for the children to play in but as I started to take pictures and got closer I noticed that the candy was real and that I could smell the icing.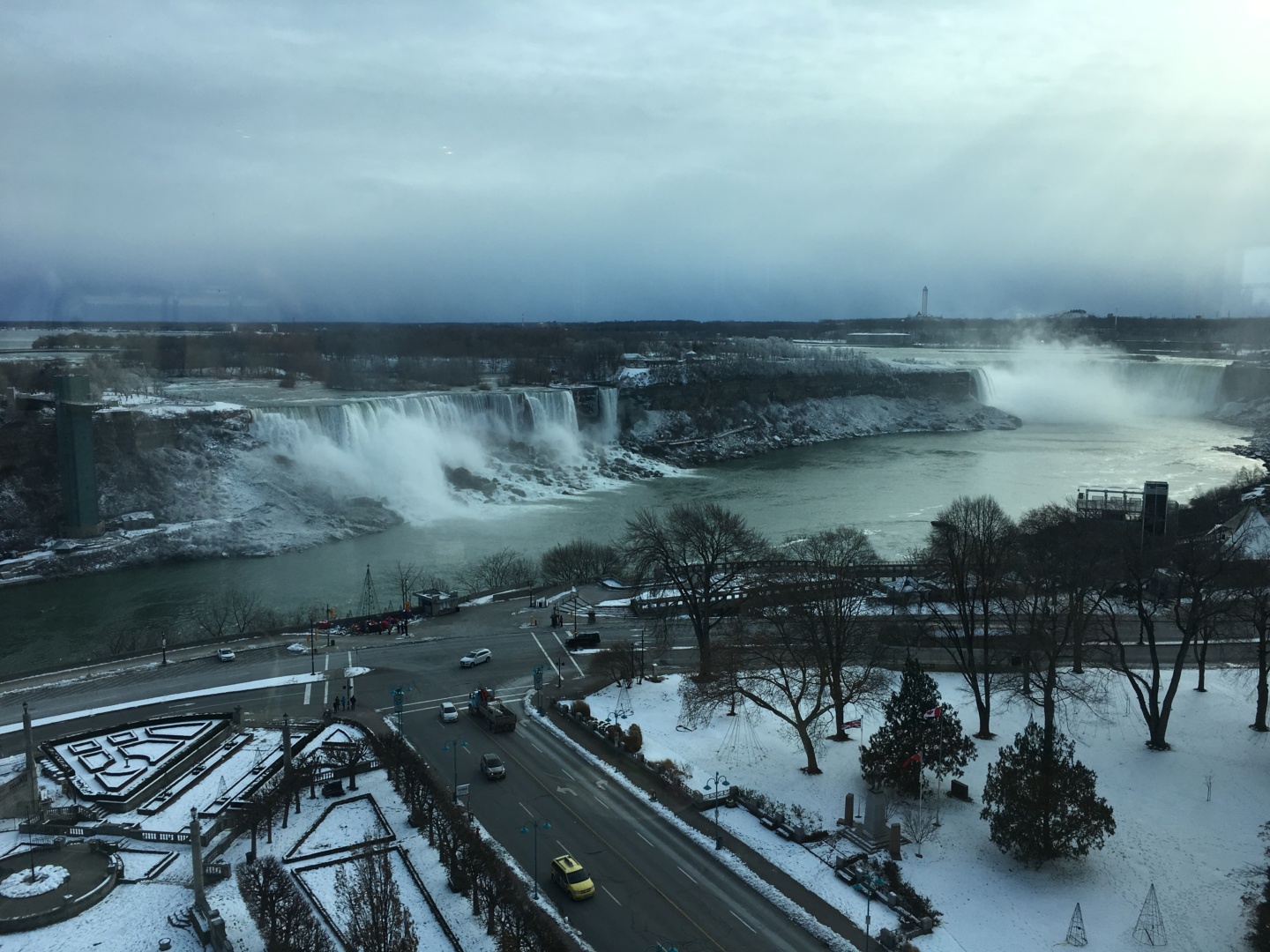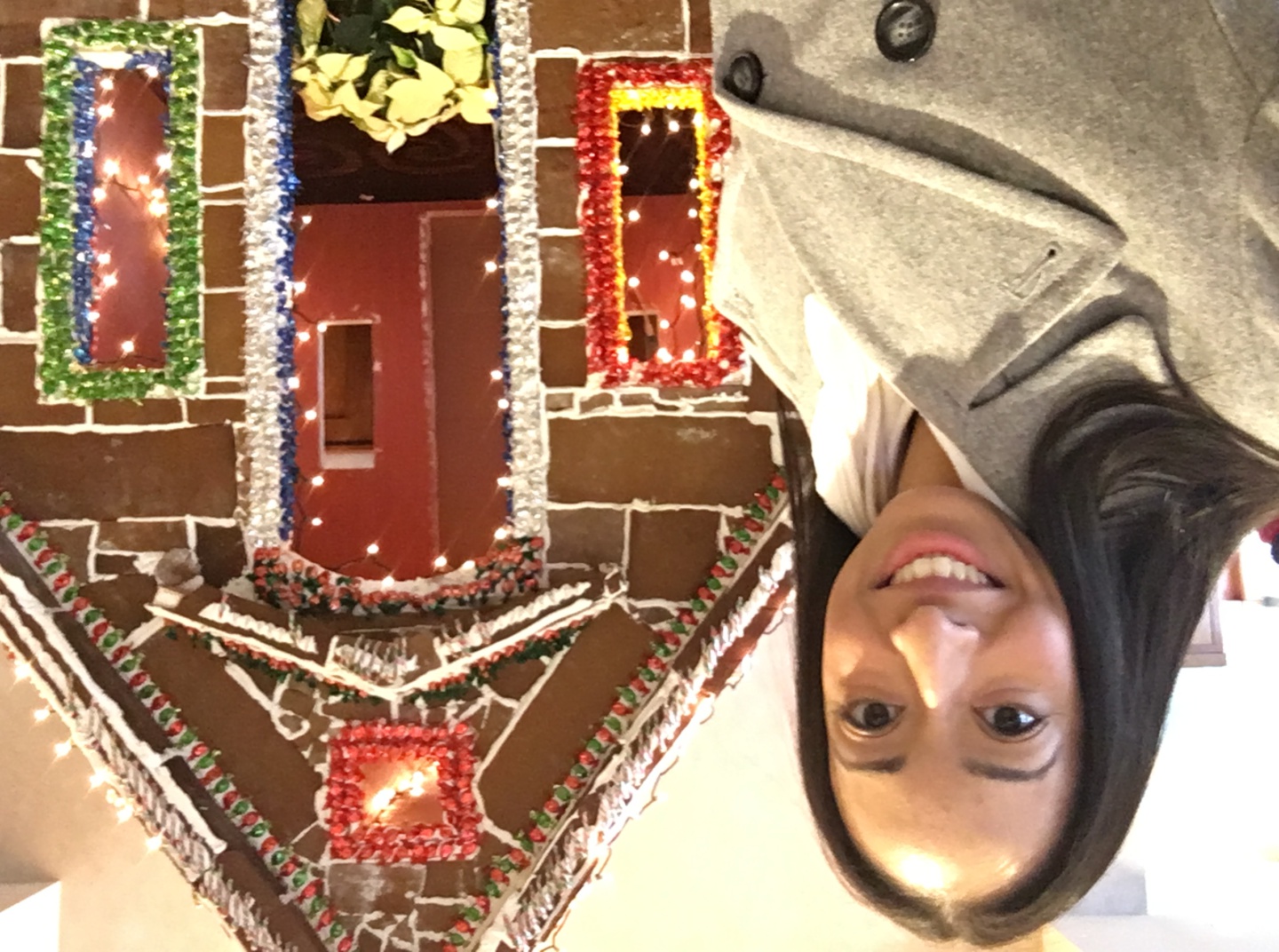 Journey To The Falls
Included in my trip to Niagara Falls was "Journey To The Falls". Where I got to walk through underground tunnels and get a closer view of the Falls right as the water flows down. It was the most natural thing I had ever seen. The view, the mist, the sound of it all was just breath taking. Not to mention freezing for this time of year but I throughly enjoyed it. Before leaving I shopped around the gift shop briefly and was able to find the perfect ornament for Canada to put on my tree. It was a beaver holding the Canadian flag. (If you click here you read about the top three souvenirs I look forward to when traveling)
Casa Loma
Since my street car trolley ticket was good for 48 hours I hopped on the trolley the following day for another go around and made my way to Casa Loma. Sir Henry Pellatt built this castle for his wife Lady Mary in 1911. This is the only full sized castle in North America resting on five acres. I enjoyed every minute of this tour, the castle was beautiful. They gave me a hand held device that I could use for a self guided audio tour. Every area had a number attached to it and when I input the number in the device and listened it gave me a brief history.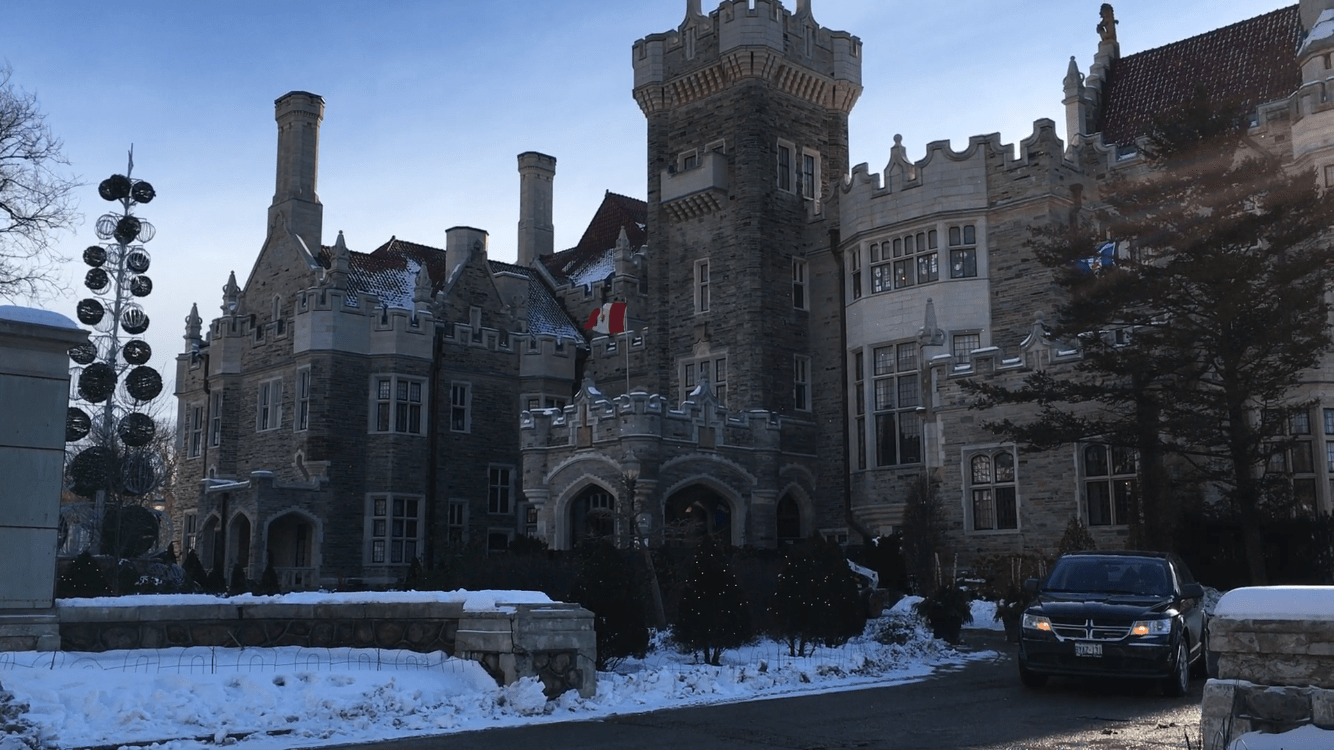 Ice Skating
The day I was scheduled to leave I woke up early and took a Taxi to Nathan Phillips Square were there was a known display of huge letters spelling out the words Toronto and an ice skating rink. Before then I had only ice skated once on a school field trip in Tennessee. I waited in line and got my skates and sat in the locker room for about 10 minutes as I struggled to get them on and tie them tight and double wrapped the laces around my ankles. After I was able to get the skates on I managed to wobble my way out of the locker room and onto the skating rink.
I was so nervous to go out on my own at first that I waved down one of the workers on the rink that was observing everyone for safety and they let me hold on to their arm until I got the hand of it. They event took a photo of me in front of the Toronto sign. It was so much fun to go ice skating everyone was so happy you would of thought we were in Disney World. Everyone was laughing and crying out loud for fear of almost losing their balance. I ice skated for about 30 minutes before heading back to the hotel.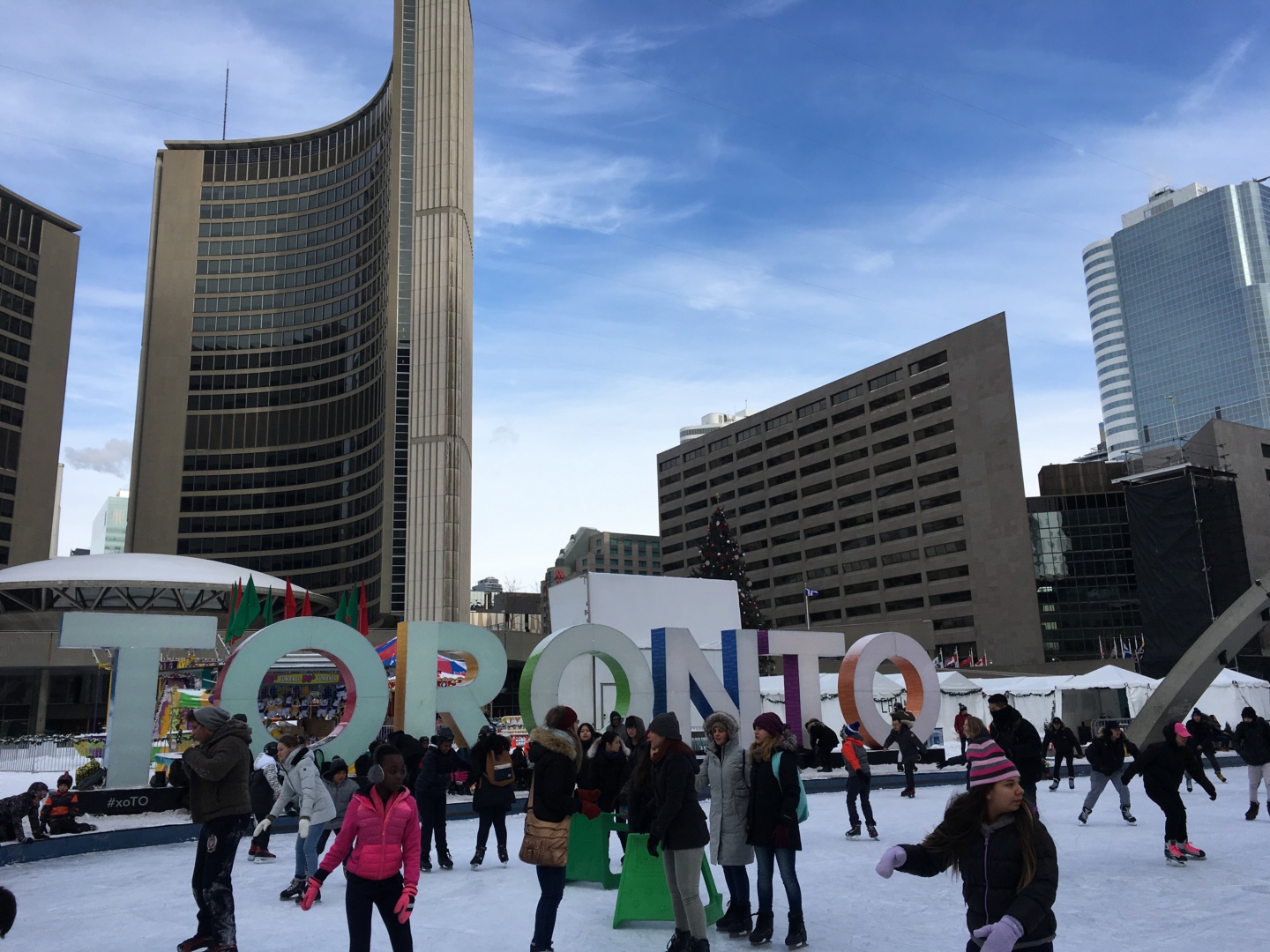 Conservatory
Before heading back to the hotel I decided to check out this green house that I noticed across the street from my hotel. As I walked up to the building I found out that it was a conservatory that was open to the public. As I entered it was warm and I welcomed a break from the cold outside lol. It was like I had stepped into a rain forest all of the flowers and plants were so colorful and exotic some that I had never even seen before. They had a whole room dedicated to cactuses and a beautiful display that depicted a woman standing next to a swan. As it was getting close for me to leave I left the conservatory and made my way back to the hotel so I could check out and make it to the train station to head to the the airport.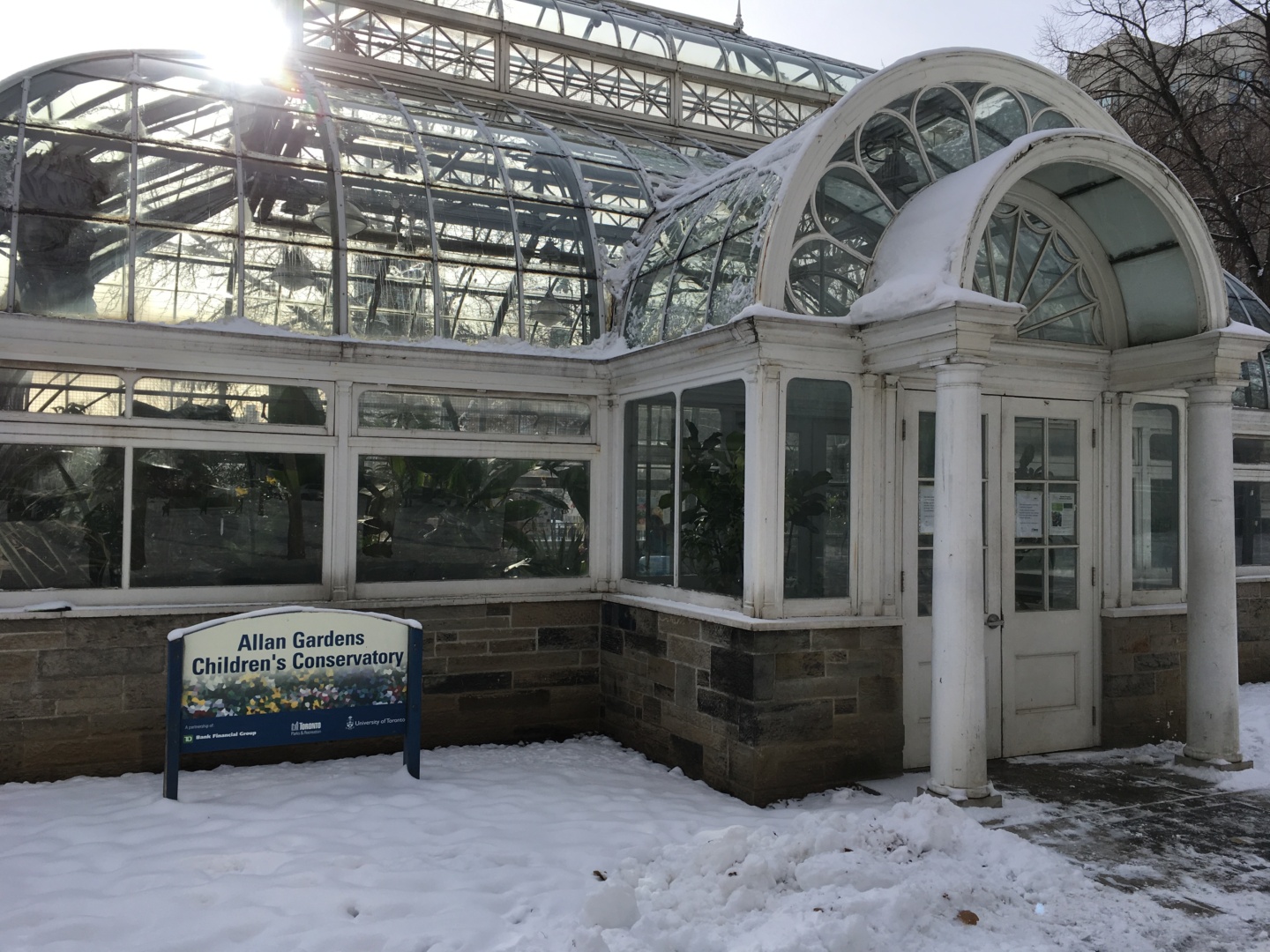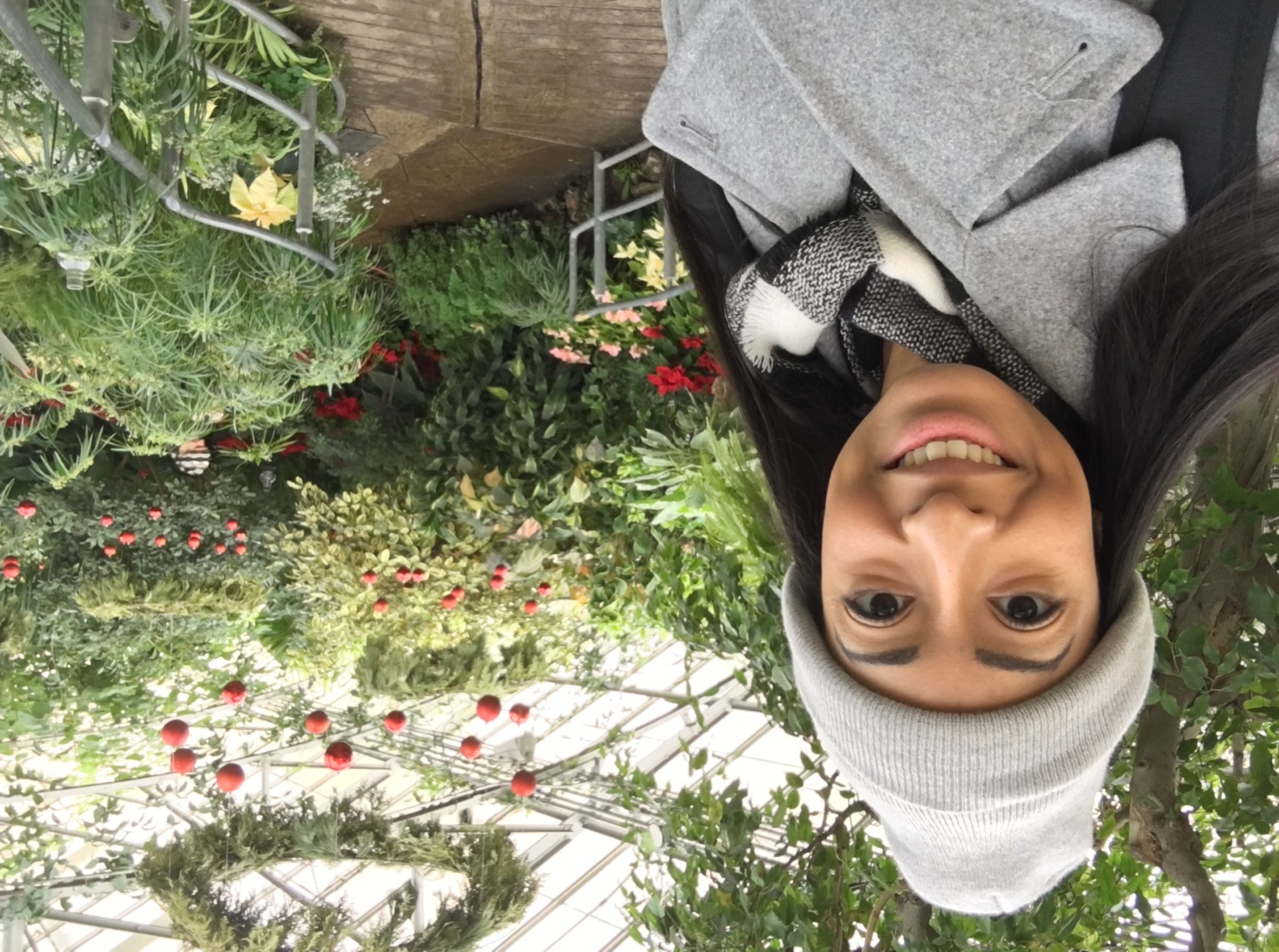 I hope you enjoyed reading this blog post. If you have any questions feel free to comment down below. I vlogged my entire trip and you can check it out on my Youtube Channel. I have the first video linked below.  Don't forget to "Like" this video and to "Subscribe" to my YouTube channel here so you can see the next video that I will be posting.

Copyright secured by Digiprove © 2017